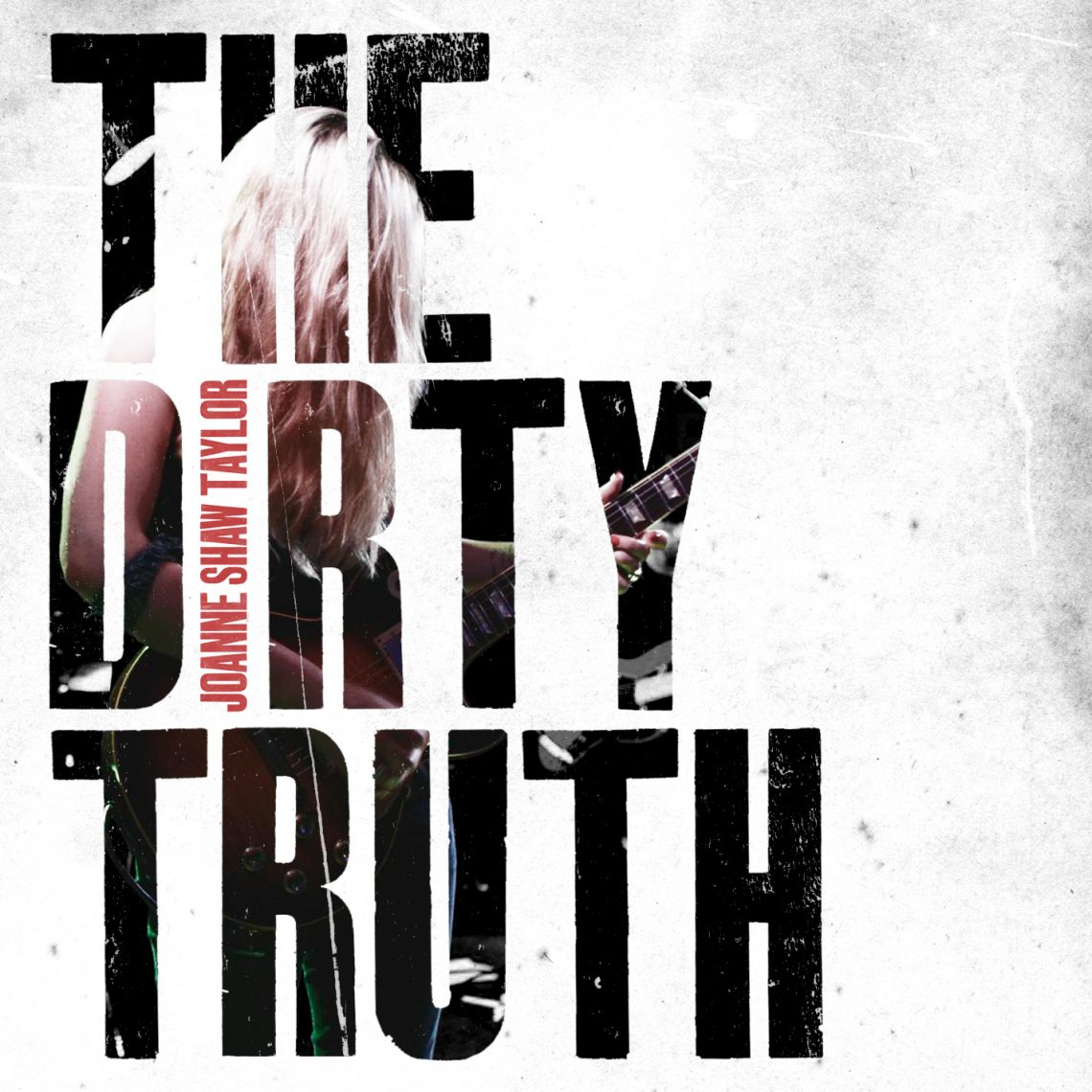 Joanne Shaw Taylor Announces UK Tour
20th August 2015
"Joanne Shaw Taylor is the queen of British blues
and arguably one of the top 10 guitarists to come
out of Britain in the last 50 years"
Liverpool Sound And Vision
Celebrated British blues rock guitarist and singer-songwriter, Joanne Shaw Taylor, returns to the UK in autumn 2015 for an exclusive Planet Rock Live Presents Nationwide UK Tour.
The 23-date UK tour starts at Exeter Phoenix on Tuesday 22 September, and marks the very first time that Planet Rock presents a full UK tour by an established UK artist.
Tickets can be booked from www.thegigcartel.com or via the 24 hour box office on 0844 478 0898. All tickets are priced £20.
A new date at the Jazz Café in London has just been added on Tuesday October 27th (the October 26th date at the Jazz Café is now sold out).
Joanne will perform songs from her recently critically acclaimed album The Dirty Truth, as well as songs from her previous three albums White Sugar, Diamonds in the Dirt and Almost Always Never.

"Who said white gals can't play guitar? Killer licks, soaring solos and heart-wrenching vocals"
The Sunday Times
"One of the country's finest exponents of the blues"
Rock Society
"A thrilling guitarist and a powerful vocalist"
Time Out
"A worldclass blues talent"
Classic Rock
"Joanne Shaw Taylor has enough soul to compete with the best the Mississippi Delta has to offer"
The Sunday Telegraph
"Incredible, the queen of blues rock"
Powerplay
"An exceptional talent, her formidable guitar playing and stunning soulful vocals are there or us all to adore when seen live. What makes her a cut above all the rest is her superb and heartfelt songwriting"
Planet Rock
"God-given talent"
Get Ready To Rock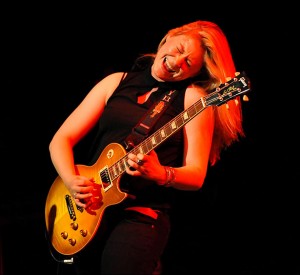 BOOK ONLINE: www.thegigcartel.com
24 HR BOX OFFICE: 0844 478 0898
EXETER, PHOENIX
Tuesday 22nd September 2015
Tickets: £20 / Box Office: 01392 667080
Book Online: www.thegigcartel.com
Exeter Phoenix, Bradninch Place, Gandy Street, Exeter, EX4 3LS
www.exeterphoenix.org.uk
ST IVES, GUILDHALL
Wednesday 23rd September 2015
Tickets: £20 / 24 Box Office: 0844 478 0898
Book Online: www.thegigcartel.com
St Ives Guildhall, Street-an-Pol, St Ives, Cornwall, TR26 2DS
www.stivesguildhall.co.uk
WARWICK, ARTS CENTRE
Saturday 26th September 2015
Tickets: £20 / Box Office: 0844 478 0898
Book Online: www.thegigcartel.com
The Copper Rooms, Coventry, CV4 7AL
www.warwicksu.com/copperrooms/
YORK, FIBBERS
Monday 28th September 2015
Tickets: £20 / 24 Box Office: 0844 478 0898
Book Online: www.thegigcartel.com
3 Toft Green, York YO1 6JT
www.fibbers.co.uk
GLASGOW, ORAN-MOR
Tuesday 29th September 2015
Tickets: £20 / Box Office: 0844 478 0898
Book Online: www.thegigcartel.com
Top of Byres Road, Glasgow, G12 8QX
www.oran-mor.co.uk
LIVERPOOL, EPSTEIN THEATRE
Thursday 1st October 2015
Tickets: £20 / Box Office: 0844 888 4411
Book Online: www.thegigcartel.com
Hanover House, 85 Hanover Street, Liverpool, Merseyside L1 3DZ
www.epsteinliverpool.co.uk
SALE, WATERSIDE ARTS CENTRE
Friday 2nd October 2015
Tickets: £20 / Box Office: 0161 912 5616
Book Online: www.thegigcartel.com
1 Waterside, Sale M33 7ZF
www.watersideartscentre.co.uk
KENDAL, BREWERY ARTS
Saturday 3rd October 2015
Tickets: £20 / Box Office: 01539 725133
Book Online: www.thegigcartel.com
122A Highgate, Kendal, LA9 4HE
www.breweryarts.co.uk
CLITHEROE, GRAND
Sunday 4th October 2015
Tickets: £20 / Box Office: 0844 478 0898
Book Online: www.thegigcartel.com
18 York Street, Clitheroe, Lancashire, BB7 2DL
www.thegrandvenue.co.uk
DURHAM, GALA
Wednesday 7th October 2015
Tickets: £20 / Box Office: 0844 478 0898
Book Online: www.thegigcartel.com
Gala Theatre, Millennium Place, Durham, DH1 1WA
www.galadurham.co.uk
LINCOLN, DRILL HALL
Thursday 8th October 2015
Tickets: £20 / Box Office: 01522 873894
Book Online: www.lincolndrillhall.com
Free School Lane, Lincoln, LN2 1EY
www.lincolndrillhall.com
SHORHAM, ROPETACKLE
Saturday 10th October 2015
Tickets: £20 / Box Office: 01273 464440
Book Online: www.thegigcartel.com
Little High Street, Shoreham-by-Sea, West Sussex, BN43 5EG
www.ropetacklecentre.co.uk
SOLD OUT BROMSGROVE, ARTRIX SOLD OUT
Monday 12th October 2015
Tickets: £20 / Box Office: 01527 577330
Book Online: www.thegigcartel.com
Artrix, Slideslow Drive, Bromsgrove, B60 1PQ
www.artrix.co.uk
BROMSGROVE, ARTRIX
Tuesday 13th October 2015
Tickets: £20 / Box Office: 01527 577330
Book Online: www.thegigcartel.com
Artrix, Slideslow Drive, Bromsgrove, B60 1PQ
www.artrix.co.uk
GLOUCESTER, GUILDHALL
Wednesday 14th October 2015
Tickets: £20 / Box Office: 0844 478 0898
Book Online: www.thegigcartel.com
23 Eastgate Street, Gloucester, GL1 1NS
http://venues.gloucester.gov.uk
FROME, CHEESE AND GRAIN
Thursday 15th October 2015
Tickets: £20 / Box Office: 01373 455420
Book Online: www.thegigcartel.com
Market Yard, Frome, Somerset, BA11 1BE
www.cheeseandgrain.com
MILTON KEYNES, STABLES
Monday 19th October 2015
Tickets: £20 / Box Office: 01908 280800
Book Online: www.thegigcartel.com
Stockwell Lane, Wavendon, Milton Keynes, Buckinghamshire, MK17 8LU
www.stables.org
NORWICH, WATERFRONT
Tuesday 20th October 2015
Tickets: £20 / Box Office: Box Office: 01603 508050
Book Online: www.ueaticketbookings.co.uk
139-141 King St, Norwich, Norfolk, NR1 1QH
www.ueaticketbookings.co.uk
HERTFORD, CORN EXCHANGE
Thursday 22nd October 2015
Tickets: £20 / Box Office: 07904 333923
Book Online: www.thegigcartel.com
39 Fore Street, Hertford, SG14 1AL
www.hertfordcornexchange.co.uk
NEWBURY, ARLINGTON ARTS
Friday 23rd October 2015
Tickets: £20 / Box Office: 01635 244246
Book Online: www.thegigcartel.com
Mary Hare School, Newbury, West Berkshire RG14 3BQ
www.arlingtonarts.co.uk
SOUTHAMPTON, TALKING HEADS
Saturday 24th October 2015
Tickets: £20 / Box Office: 02380 678 446
Book Online: TalkngHeads.co.uk
320 Portswood Road, Portswood, SO17 2TD
www.TalkingHeads.co.uk
SOLD OUT LONDON, JAZZ CAFÉ SOLD OUT
Monday 26th October 2015
Tickets £20 / Box Office: 0844 847 2514
Book Online: www.thegigcartel.com
5 Parkway, Camden Town, NW1 7PG
www.TheJazzCafeLondon.com
LONDON, JAZZ CAFÉ
Tuesday 27th October 2015
Tickets £20 / Box Office: 0844 847 2514
Book Online: www.thegigcartel.com
5 Parkway, Camden Town, NW1 7PG
www.TheJazzCafeLondon.com