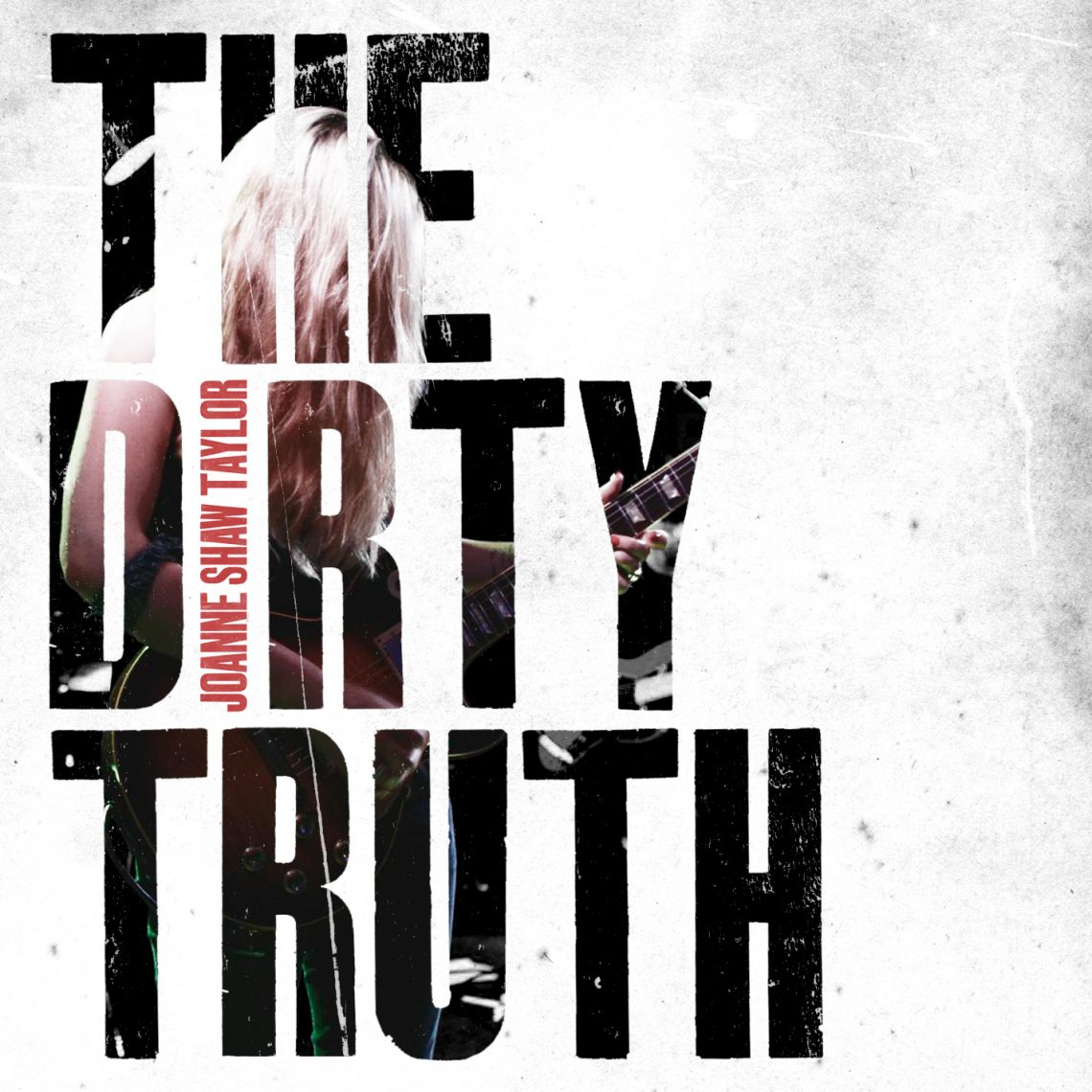 Joanne Taylor-Shaw interview
30th September 2015
Just as Joanne Taylor-Shaw was in pre production for her up & coming tour. AATR managed to catch up with her.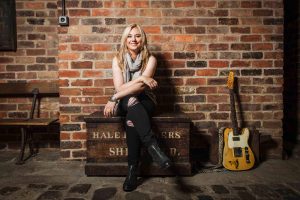 (photo credit – Eleanor James)
Hi Joanne & thanks for taking time from your busy schedule to have a bit of a chat. It looks like you're getting all geared up for the tour.
Yeah, we're currently in pre-production & rehearsals as well as talking to good folk like yourself & getting the word out. We're getting there (chuckles)
I've had a couple of weeks off in the States & now I'm itching to get back on the road.
You're living in the US now
Yeah, it made sense to move. I made alot of friends out there when I did my first US tours & of course my American band is from Detriot, I fell in love with Michigan & ended up staying. I've been living in Michigan for the past 6 years.
As well as the up & coming tour, you brought out your 4th solo album The Dirty Truth back in 2014
True, I wanted to work with Jim Gaines again who had done my 1st 2 albums for a couple of reasons. I love the chilled out vibe of recording with Jim. It's in a little house in the middle of nowhere in Tennessee & personally Jim & I are very close as he's like family to me. It was an experience I wanted again after such a hectic 2013. Also I'd started stripping back down to a 3 piece which my 1st 2 albums were stripped back & Jim was perfect to do an album in the same vein.
In terms of the songs it was intended to be a lot bluesier than it was.  It's a relaxed album which I think shows in the songs & it flows really well too. It was a pretty easy album to make. I was owed an easy one (laughs)
So some albums are more of a struggle than others?
Some-one once told me that some albums are easy to make & some albums find you. I don't know what controls that, maybe stress levels, or when you're out or whatever. Everything just seemed to come together for this album which made it an easy one to make.
The writing process for this album was fairly straight forward. It was done just a few days before we went into the studio I was just sitting at home & started writing. The songs were mainly finished off in the studio. Which is actually the 1st time I've written as we've gone along really. I don't mean the music it was mainly the lyrics that were finished off in the studio. It was really beneficial to get in the studio & play them live with the band & progress the lyrics from there.
Let's expand on the writing process briefly, do you mainly sit & write on an acoustic?
For the writing of this album it was mainly myself siting at the kitchen table with my Mac which took the most time as I'm pretty useless working anything technological (laughs). So not really very rock n roll (laughs)
So lots of coffee was consumed at the kitchen table whilst writing then?
Lots of coffee was consumed during the day & at night maybe a few, adult beverages (laughs)
The caffeine must serve you well as you've had quite a few accolades over the years including the Best British Female Voice at the British Blues awards back in 2010 & 2011
They were a surprise as I don't consider myself as a singer as my main instrument is the guitar. So to be nominated for vocal let alone win was a very nice pat on the back.
Awards are a bit of a funny one. I think any musician will tell you it's not why we do this but to even be nominated for an award is nice & especially as this one is fan voted so as I say it's a very nice pat on the back.
It's great that it's fan voted as well & not decided by men in suits around a table like so many other music awards

Exactly, the fans is what it's all about & it's thanks to them that I get to do what I do.
Going back to the tour, what gear are you taking out & how do you take care of your voice?
Right now I'm going with 3 Les Pauls which I switched to a couple of years ago. 2 Telecasters & I have my main guitar, which is also my 1st guitar a 1966 Esquire. I don't tend to take that out too much these days. I used to travel with it a lot but thank you to Continental Airlines there's a few nice dings in it so that doesn't go out too much these days. I only really travel with it in the UK.
Also my Albert Collins signature model Telecaster. Albert Collins is one of my very early influences & I love Telecasters so that was a bucket list guitar purchase.
In terms of amps, we're running with Fender Super Reverbs & a Marshall 1974X which is used for the more rockier tunes & it's just a little amp but cranked you can get some good rock sounds out of it. Don't expect to stand in the front row of my show & not expect to get blasted with it (laughs) as it does pack a bit of a wallop.
Effects wise I'm keeping it pretty simple which to be honest is laziness on my part so when I'm on stage I dont have to be pressing to many pedals or twiddling with loads of knobs, I'd rather just focus on the playing (laughs). So basically, a tube screamer, clean boost & a delay. I like the look of pedals rather than using them to be honest.
We're going out as a 3 piece so we've stripped it right back for this tour as the album is pretty raw. I love keys but it's nice to just go out as a 3 piece. All the bands I grew up listening to were all 3 pieces really like ZZTop, Hendrix & Stevie Ray Vaughan Double Trouble. I love that 3 piece sound.
As for my voice, I try not to talk so much & I don't do interviews on day of show, sometimes it goes out the window. We have a pretty healthy rider as well with loads of water & hope for the best really. I try & not do many gigs back to back to give the voice a break & when I'm off tour I tend not to drink as much.
So there's no specific honey & lemon or other concoctions to kill infection?
I suppose I should but touch wood I've not had any issues with my voice & it seems to hold up.
I'm not Celine Dion, I don't have that dairy free rider & steam room.
So no couch or 50,000 puppies?
Not yet but I'm working on it (laughs)
How often do you practice?
I go through spates of it really. It's like the voice, you don't want to over do it. I warm up prior to a show but as for being off the tour & at home it's a case of resting the wrist so there's no risk of tendonitis. Also I don't want to get bored. Playing the same licks over & over again I want to keep improving, so I tend to go through spates of practicing.
When I do practice I try & learn new things & delve into some guitar players that I havent heard before. It's a double edged sword really can kill me on stage. So I run lots of rhthym pieces.
I do improv a lot during the show which is as much for me as it is anything else. People don't want to see the same guitar solo over & over again & obviously there's no point to me doing it if I'm not going to try & stretch myself.  I tend to have set ways of going into a solo & set ways of coming out incase I get in trouble especially if it's one of those nights where I'm not really feeling it.  But I do tend to improvise during the slow blues & jealousy, things like that.
Jealousy does cry out for a bit of a jam live.
Yeah, but you don't want to go into the land of noodling & nonsense really. I don't want to do that & you don't want to see it. There's no point in playing large atmospheric peices if you're not going to try & take it somewhere.
As a 3 piece band we enjoy some freedom & basically when I improvise it's really between me & the drummer so he follows me while the bass player keps it locked down as the last thing you want is 3 musicians going off on their own tangent really. I'm really enjoying that especially in pre production & rehearsals as we just get to jam alot.
You've mentioned Albert Collins as one of your biggest influences, who else has influenced you?
The Texas Blues Sound which I got from my dad & quiet a lot of classic rock, Zeppelin, Deep Purple, all that good stuff.
You're a very accomplished player & you've definitely got your own sound. Who taught you to play?
I'm self-taught. I used to sit there & listen to records like BB King etc & just used to bash away at it. I played classical guitar at school & it became ovbvious pretty quickly that I wasn't the kind of person who could wrap their head around sheet music. I was much better at just immersing myself in records & jamming out really.
I remember jamming alot to Stevie Ray Vaughn which I think is pretty common for a lot of blues guitarists my age. He's an easy way into the blues on the basis that I'd heard Charlie Patton & Muddy Waters from my day, but as a 13 year old girl from Solihull it was a little harder to listen to given the age of them. Along with Stevie it was Buddy Guy & Albert Collins.
You recently did the Blues Cruise with Joe Bonamassa how did that come about?

Joe & I have been friends for many years & he's been a HUGE supporter of mine.  Joe phoned me & told me that he'd hired his own cruise ship &  it would be leaving from FLorida & going around the Caribbean & did I want to do it. Obviously I said I would have to think about it (laughs). It was a difficult decision to make, did I want to stay in Michigan in February with 20 foot of snow or did I want to sail around the Caribbean? It was a tough decision to make as you could imagine (chuckles)
It was fantastic. I didn't know what to expect as essentially you're locked on a cruise ship with 3000 blues fans. The only real problem is I don't function very well without caffeine, so I was trapsing down to Starbucks in the morning hoping no-one would talk to me (laughs). It was great, all the artists on there like Robben Ford, Robert Randolph,  John Wyatt, there was some great music for us to check out when we weren't playing.
What was the last album/MP3 you bought?
I do tend to buy a lot of MP3s on the road as it's convenient just because I don't want to carry around my record collection (laughs) having said that, I do buy vinyl. I've just recently started collecting vinyl so I'm in the process of buying my favorite records on vinyl.
The last record I bought was in Detroit & it was Let It Bleed by the Rolling Stones. I'm a massive stones fan. I'm trying to seek out the 1st pressings which is the good thing about being on tour as I try to get to the recommended record shops.
Hopefully you'll find the rare version of Sticky Fingers with the working zip.
I think I've got more chance of dating a pilot or curing my allergy to cats than finding one of those (laughs)
What have you been listening to lately?
I'm on a bit of an Americana kick at the moment. There's a great artist called Jason Isabell who used to be in the Drive By Truckers as he's quit drinking hich meant he couldn't be in that band anymore. There's a band out of Detroit called Deadstring Brothers & their album Cannary Row which is very much in the Stones Southern rock kinda vibe.  As well as Brittany Howard from the Alabama Shakes who is a great guitarist.
All in all it's a mixed bag. If I'm in the van & reading a book then I'll play some Ella Fitzgerald or something like that. I'm just a big music fan in general.
Infact last night I was listening to Dean Martin Live at The Sands. You can't beat those jokes, "just remember I didn't invite you here, you came here of your own accord"
Will you be using any of those for your show?
Maybe that one (laughs) I don't think I'll be doing "I love my mother in law… I worship the ground that's comin to her!" I don't think my audience is the right one for that (laughs) I might sneak a couple of others in.
Is there anything particular you're looking forward to playing live?
Outlaw Angel which was the previous single & that should be fun to play. I love all my songs as they're like all my children.
White Sugar that we haven't played in a couple of years. Mostly I'm just looking forward to the tour as I'm playing places that I've never played before so that's going to be the most fun I think.
Liverpool for example I've never played there, 2 nights at the Jazz Cafe in London, Talking Heads in Southampton. We're traversing the entire country on this tour. We haven't played Glasgow in a while either & they're an incredibly rowdy crowd there too.
You've got an incredibly busy tour schedule ahead & we at AATR Towers wish you the very best of luck & hopefully we'll catch you at one of the shows.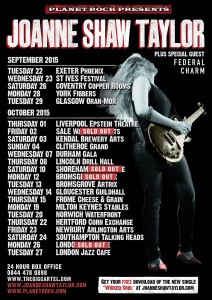 You're welcome & hope to see you there