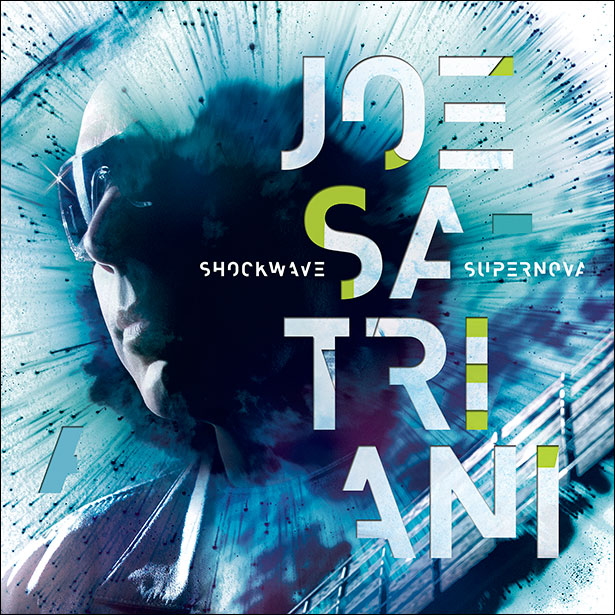 Joe Satriani – Shockwave Supernova album review
18th June 2015
0
By
John Deaux
Some of you will know the name Joe Satriani as one of the world's most influential guitar tutors as he has taught some of the most famous players on the planet Steve Vai, Larry LaLonde, Rick Hunolt, Kirk Hammett, Andy Timmons, Charlie Hunter, Kevin Cadogan, and Alex Skolnick to name a few.
Most of you will know Joes name as being the world's most commercially successful solo guitar player (his critically acclaimed 1987 album Surfing with the Alien is now a multi platinum selling record).
To call this album "a masterpiece" or "the last word on guitar from a guitar genius" would be far too easy & it's been done before.
Due for release on Friday 24th July Shockwave Supernova is finally unleashed on an audience that has high expectations. These expectations are justly answered with what is a truly outstanding instrumental recording.
Engineer/Co-producer John Cuniberti (Not of this Earth & Surfing with the Alien) has teamed up once again with Satch to produce what is a truly stupendous record that has more notes than a secretary dictation pad.

From the opening title track Shockwave Supernova right through to the closer Goodbye Supernova this is a superbly cinematic guitar instrumental album. Satrianis guitar genius never fails to amaze.
There are so many different nods to so many musical genres on this album it's astonishing. There's blues (San Francisco Blue). A full on rock monster (Scarborourgh Stomp). Even swing gets a makeover (In My Pocket).
Joe has released 15 albums in a little over 30 years & how he keeps coming up with such creative instrumental pieces is astonishing.
This is Joe Satriani at his finest. An innovator, a virtuoso & the guitar players, guitar player.
To add another achievement to Satchs ever-growing collection,  he will be one of the first artists to utilize the new "Friday, Global Release" day for music
Not only is this album just an incredible solo guitar album but the production is magnificent. Everything is so crystal clear. Nothing is muddied or muted. Mike Keneallys piano & keyboard wizardry, the swing of Marco Minnermans drums & the groove laden bass of Bryan Beller are all very well placed in the mix. It's very reminiscent of the production of Surfing With The Alien which is no bad thing.
Joe Satriani's new album "Shockwave Supernova" is released by Sony Music/Legacy Recordings on Friday July 24.
His 9-date UK tour with special guest Dan Patlansky kicks off at the o2 Manchester Apollo on November 1.
Tickets: www.ticketline.co.uk/joe-satriani
Album Tracklist
1. Shockwave Supernova
2. Lost In A Memory
3. Crazy Joey
4. In My Pocket
5 On Peregrine Wings
6. Cataclysmic
7. San Francisco Blue
8. Keep On Movin'
9. All of My Life
10. A Phase I'm Going Through
11. Scarborough Stomp
12. Butterfly and Zebra
13. If There Is No Heaven
14. Stars Race Across The Sky
15. Goodbye Supernova
Score 9.5
Running time – 64 mins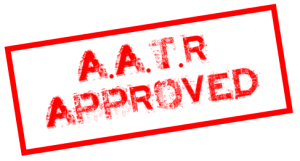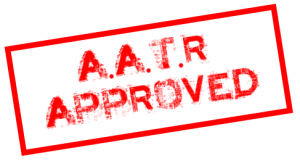 Line up:
Joe Satriani – Guitars
Mike Keneally – Keyboards & Guitar
Marco Minnemann – Drums
Bryan Beller – Bass
For fans of virtuoso guitar players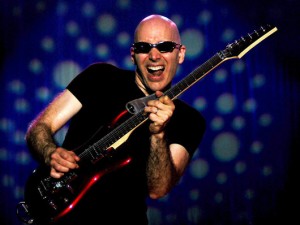 How useful was this post?
Click on a thumb to rate it!
Average rating 0 / 5. Vote count: 0
No votes so far! Be the first to rate this post.
Related
About the author
Some say Yank My Doodle, It's A Dandy! is a biographical movie based on John. Some have even said that his favorite artist is Chesney Hawke! All we really know is he sleeps inside out and his hair tastes like candy floss.