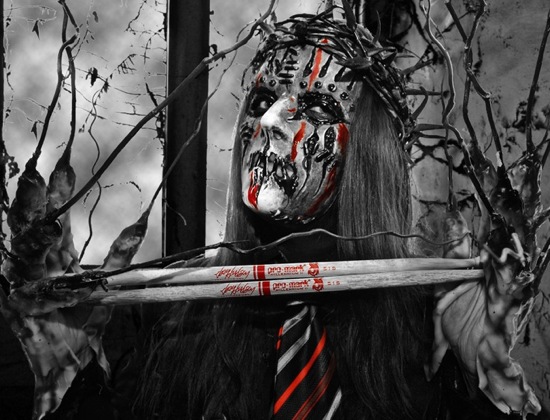 Joey Jordison leaves Slipknot
13th December 2013
Joey Jordison, the tremendously talented percussionist for Slipknot, has left the band.
The official statement issued on the bands website, Slipknot1.com, reads as follows:
To our Maggots and fans around the world,
It is with great pain but quiet respect, that for personal reasons Joey Jordison and Slipknot are parting ways. We all wish Joey the best in whatever his future holds.
We understand that many of you will want to know how and why this has come to be, and we will do our best to respond to these questions in the near future. It is our love for all of you, as well as for the music we create, that spurs us to continue on and move forward with our plans for releasing new material in the next year.
We hope that all of you will come to understand this, and we appreciate your continued support while we plan the next phase of the future of Slipknot.
Thank you,
The 'Knot
Jordison has recently been focusing on his new project, Scar The Martyr – whose debut album was released by Roadrunner Records in October.
At this moment in time we don't know if Joey quit or if he was fired. As soon as we know, we will let you know.