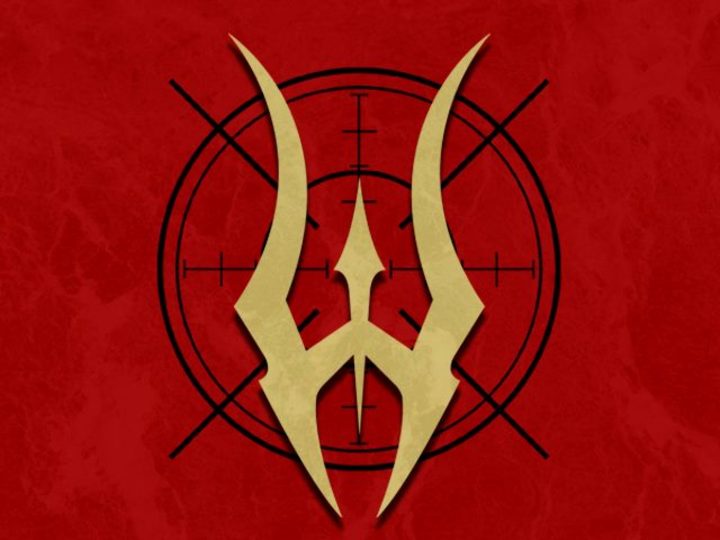 John Keevil – Warbringer Interview
22nd February 2017
0
By
DJ Pixie
Warbringer is a Thrash based Metal band who hail from the nether regions of Ventura CA, signed to the fabulous Napalm Records.
Frontman John Keevil took time out to speak to us here at All About The Rock about what the band has lined up for the year and talk to us about their latest creation 'Woe To The Vanquished' which will be released in March.
Read below what Keevil had to say to us today….
Hey, John, I hope the start of the year has been a good one for you!
Yes, it is exciting, but I can't wait to release the record!
I know me either, its going to be epic!
You guys have some west coast dates set with Havok and Exmortus for March, have you guys got anything special lined up for that?

A whole lot of ass-kicking.
That's what you guys usually do, so what else is new haha!
Is there any part of that tour/area/venue you are most looking forward to playing?
None, in particular, just the thing, on the whole, seems excellent to me. Us and two of the best bands of our peers out on the road at once, proudly waving the flag for the viability and quality of new Heavy Metal.
Your song "Silhouettes" became available on Spotify and Apple Music just last week, how do you feel about that?
I wish it came out on Spotify/Apple at the same time as the video, why not, I am uncertain. But I am glad it is getting released, and apparently, it is making a lot of "hot tracks" playlists, which is a good sign.
It was 3+ years since you last released a song, why did the band wait so long?
Well, because for a while there was no band! Warbringer effectively split almost immediately after the release of Empires Collapse, leaving only me and Adam Carroll remaining. There was a whole 3-year saga and a brief stopgap lineup before we finally got to making Woe to the Vanquished. It was honestly quite a nightmare and a struggle for me and I am glad it is over yet it resulted in the creation of our best record to date.
You guys will be playing the fabulous Resurrection Festival in Spain on the same bill as legendary Giants Rammstein, Mastodon, Savatin and Arch Enemy amongst many others soon. Who are you looking forward to seeing there?
I am looking forward to Resurrection Fest with anticipation! Some great names on this bill and we have never played a major festival in the lands of Spain before!
It does look like a spectacular line up!
Your first UK festival this year will be Heavy Festival on April 1st in Edinburgh which will kick off your European tour with Havok, are you excited about this tour? How have you prepped for it?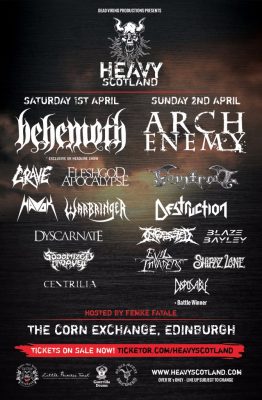 Oh, this is gonna rule.
Havok and Exmortus, both longtime friends of ours and peers in terms of the basic musical mission (Pure Metal in the 21st Century, Done to Excellence).
The festival lineup is great and we are gonna come in fresh off the plane and spit bullets at everyone, rapid-fire.
You guys will be releasing 'Woe To The Vanquished' through Napalm Records on the 31st March, can you tell us a little bit about this and how the recording went?
Woe to the Vanquished is Warbringer's strongest studio offering to date, in my opinion, and represents both a step forward and a return to roots at the same time. We wanted an album that was fast, lethal, brutal, catchy, powerful, progressive, diverse, and cohesive all at once, and that was absolutely solid start to finish. In doing this we refocused our whole approach and really grew as a band to accomplish this. I am very proud of it, and I really hope people enjoy.
Oh absolutely. I put a lot of pressure on myself personally, but the atmosphere was as relaxed as could be, progress was consistent and smooth, with the results turning out beyond our (high) expectations. It was a wonderful thing to be a part of and we all had a deep sense of fulfilment and accomplishment working on this record with the excellent Mike Plotnikoff producing.
How do you think your fans will react to your new material?
I honestly think our fans will really enjoy it. I think it represents the true nature of Warbringer, with elements from our whole career, all put together at our highest level of song writing, production, and performance.
How did you go about choosing the name 'Woe To The Vanquished' for the new album?
It comes from a phrase in Latin- "Vae Victis" which was once spoken by the Gallic conqueror Brennus to the Romans whom he had defeated, before the Caesars, before the Empire. The Romans were effectively extorted by their conquerors, paying a rigged sum of gold knowingly, and unable to do anything about it because they had lost the battle. Ironically, vowing this would never happen to them again, the ancient Romans developed the culture of harsh military discipline which later turned them into the ancient war machine of conquest and enslavement which they became.
Woe to the Vanquished means- The strong, the victors get everything and the weak, the defeated get nothing. It goes beyond this, though: The winners also control the very story of what happened, and can effectively erase the legacy of entire cultures, entire peoples. This trait of humanity remains equally true today, and each year more bodies are piled upon the altar of time, forgotten.
Woe to the Vanquished!

Who did the artwork for the new album and what is the concept behind the artwork?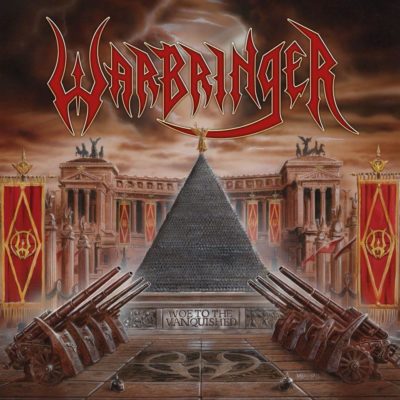 The superb Andreas Marschall did this cover, and I am very pleased we could work with such a talented artist! The concept was based on a real-life photograph from the end of the First World War. A Victory Monument in New York City, a pyramid of 12,000 German spiked helmets, with marble pillars and a statue of Nike, Goddess of Victory. It looks absolutely morbid and quite fascist in its imagery style as well. Andreas loved the idea and we discussed to modify it in some ways, like the monolithic palace behind it. The cannons were Andreas' idea: He said: "What if all the people were gone, and it was like the machines of war had taken over?" I loved it.
What music are you guys listening to at the moment?
Anything really. My main area of musical knowledge is hard rock/heavy metal, but I have at least a passing interest in classical, prog, blues, jazz,  funk, soul, old folk music, movie scores, sea chanties, Celtic-sounding stuff, well-written pop, occasionally certain types of rap, old country music (definitely not new), etc etc. I'm a picky fella though within that broad sphere and explaining why I do and do not like things would take forever and is beyond the scope of this article.
What advice would you give to bands just starting out in the industry?
Focus on writing and performing to the highest possible standard. This is the way of honour.
Anything you would like to say to your fans?
Yes- thanks to all of you for listening to our music! I hope you guys enjoy the new record, and remember, it's best played loud!
Thanks for taking your time out to speak to us today!
Cheers and keep a look out, we are coming your way.

https://www.facebook.com/Warbringermusic/
How useful was this post?
Click on a thumb to rate it!
Average rating 0 / 5. Vote count: 0
No votes so far! Be the first to rate this post.
Related
About the author
I started off in media back in 2009-2010 working for Rach at Bolton FM as her PA. I was then a Radio DJ in Blackpool for 2 years 2010-2012 for Impact Radio doing the Rockout Show, until the station closed due to lack of funds. From here i went onto working for My Global Mind Webzine, TBFM Radio & Magazine and now All About The Rock. Currently writing and doing photos for 3 webzines keeps my days filled with lots of rock n roll updates and music lovelyness.