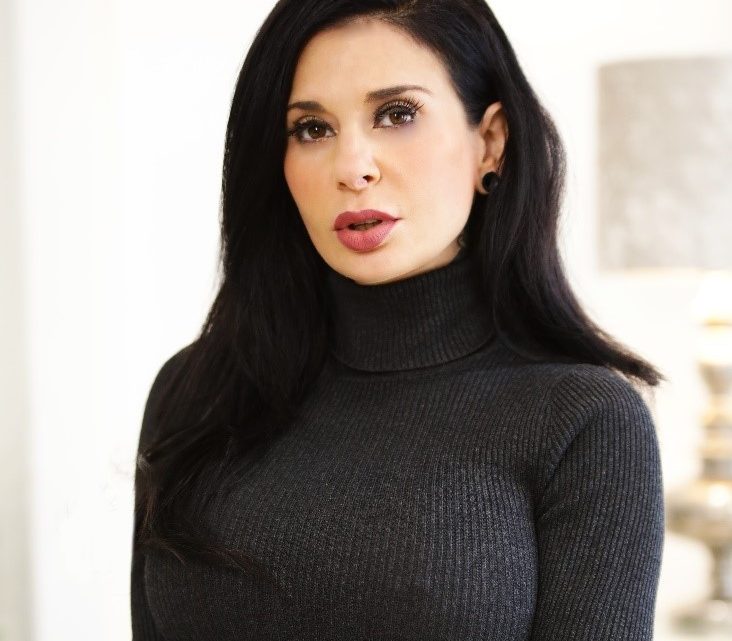 Join Award-Winning Adult Film Star, Best-Selling Author and Entrepreneur Joanna Angel for Virtual Book Club Event on March 21
18th March 2021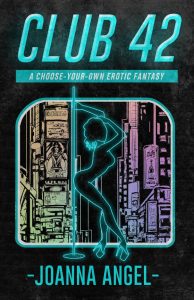 Join award-winning adult film star, director, producer, best-selling author and entrepreneur Joanna Angel for a virtual book club event featuring her latest novel, Club 42: A Choose-Your-Own Erotic Fantasy, this Sunday, March 21.
Released February 16 via Cleis Press on February 16, Club 42: A Choose-Your-Own Erotic Fantasy, Joanna Angel's second novel is a hilarious and steamy story created by one of the adult entertainment industry's powerful feminist icons. After spending a year in Singapore working on her senior thesis and practically flunking out of film school, Naomi finds herself working at an average coffee shop in Hell's Kitchen, NYC. She loves coffee but does not love serving it and is fired one fated afternoon after spilling a cup of coffee all over a customer and her white pantsuit. With her rent due in a few days, Naomi is desperate to find a new job.
On her walk back to the subway, she trips and falls, landing right in front of what would soon be her new place of employment. Enter Club 42, a strip club located in Times Square. Naomi goes inside on a whim and finds herself agreeing to audition, stripping out of her polka dot summer dress and kitten heels and earning a spot on the day shift.
What happens next is up to the reader as Naomi navigates through her day shifts at Club 42. Should she give an old crush a lap dance, give her ex the "extras" in the VIP room, get dominated in a dungeon, tell her not-quite-boyfriend about her career path, indulge in her attraction to her beautiful coworkers, or leave her life of dancing as quickly as she starts it. No matter which path is chosen, the reader will get an insider's glimpse into the erotic, neon world of New York strip clubs.
". . . I smiled a lot, laughed, commiserated, empathized, missed New York City, got envious, got a few boners, and ended up hiring a cruel Dominatrix who does house calls. I assume like most fans of Miss Angel after reading her book, I felt hot, bothered, dirty, and in desperate need of a sound beating!"  —Fat Mike, producer and lead vocalist for the punk rock band NOFX
"Joanna Angel further cements her title as the new queen of literary erotica with Club 42; a labyrinth of thrilling, narrative choices, woven together with enviable skill!" – Colin McCracken, Features Writer at Hustler
"Joanna writes like your funny adventurous best friend who wants to do it all and puts you in the driver's seat. I recommend this book to anyone who is looking for some sexual inspiration with some hot twists."- Emily Morse, doctor of human sexuality, CEO & founder, Sex With Emily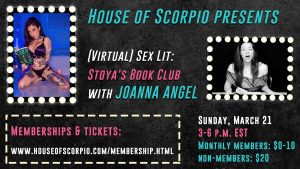 About Joanna Angel:
Joanna Angel is an award-winning adult film star, director, producer, best-selling author and entrepreneur. She was the owner and founder of the venerated adult studio BurningAngel Entertainment from 2002 to 2019, with Pacific Standard magazine calling her "one of the most powerful feminist icons in the adult industry." She's stormed mainstream media outlets with a mission to defy all stereotypes of sex workers by being a strong, educated, insightful and powerful woman in adult film. While an exotic dancer, she toured and performed at strip clubs around the world. She's been featured in the New York Times, Forbes, LA Weekly, and on Vice TV and CNBC, to name a few. She was inducted into AVN's Hall of Fame in 2016, the XRCO Hall of Fame in 2017, and in 2018 was crowned a legendary triple threat by NightMoves magazine for her accolades as a director, performer and exotic dancer. 
Her first novel, Night Shift, was featured on Cosmopolitan's list of "36 Legitimately Good Erotic Novels You Must Read," and was regarded by book clubs and reviewers across the nation as an honest, insightful, hilarious and inclusive work of fiction. Angel broke barriers and paved her own way in the adult industry, and she's now doing the same in the world of erotic literature.
Joanna Angel online: