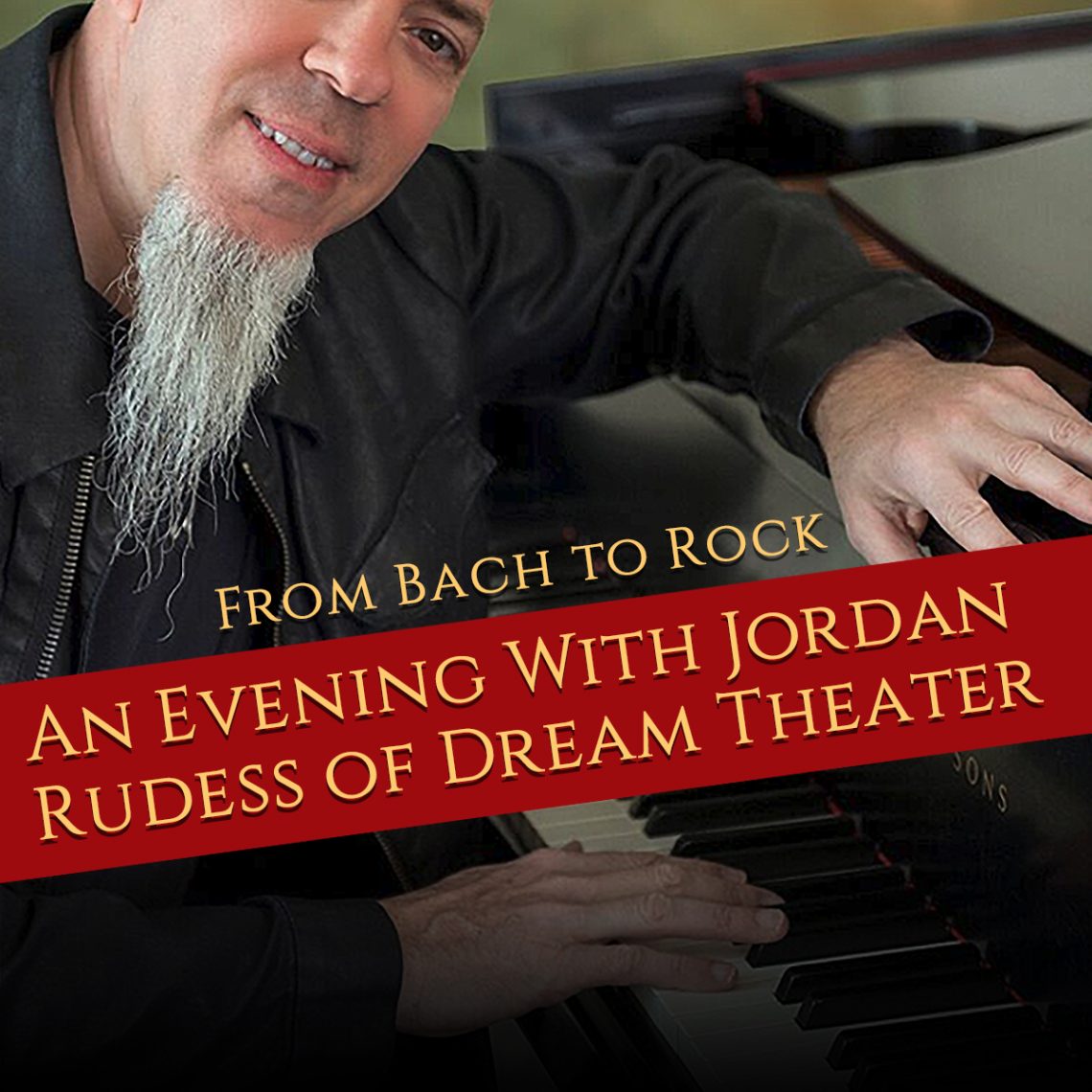 JORDAN RUDESS ANNOUNCES SOLO TOUR, JOHN PETRUCCI HEADS TO EUROPE WITH G3
23rd February 2018
FROM BACH TO ROCK: AN EVENING WITH JORDAN RUDESS
Voted "Best Keyboardist of All Time" (Music Radar Magazine), virtuoso musician/composer Jordan Rudess will embark on a U.S. West Coast and European tour to perform a solo piano performance entitled: FROM BACH TO ROCK: A MUSICIAN'S JOURNEY. The tour begins in the U.S. in March, 2018 and travels to Europe beginning March 30 through mid April, 2018.
"Calling Jordan Rudess a legend is an understatement" — Keyboard Magazine
Rudess' solo concert will transport you through his fascinating musical journey; follow along as the young Juilliard piano prodigy, destined for a classical music career, evolved into a prog-rock keyboard phenomenon.
"Jordan Rudess has journeyed from the depths of tradition to the ever-expanding outer limits of musical possibility, inviting his listeners along for the thrilling ride. The results are, unsurprisingly, consistently beyond world-class." The Musical Melting Pot
FROM BACH TO ROCK: AN EVENING WITH JORDAN RUDESS
March 7 – Oakland, California
March 20 – Portland, Oregon
March 21 – Seattle, Washington
March 30 – Padua, Italy
April 1 – Tel Aviv, Israel
April 3 – -London, England
April 4 – Utrecht, Netherlands
April 6 – Vantaa/Helsinki, Finland
April 8 – Stockholm, Sweden
April 10 – Esbjerg, Denmark
April 11 – Hamburg, Germany
April 12 – Essen, Germany
April 13 – Frankfurt, Germany
April 15 – San Sebastian, Spain