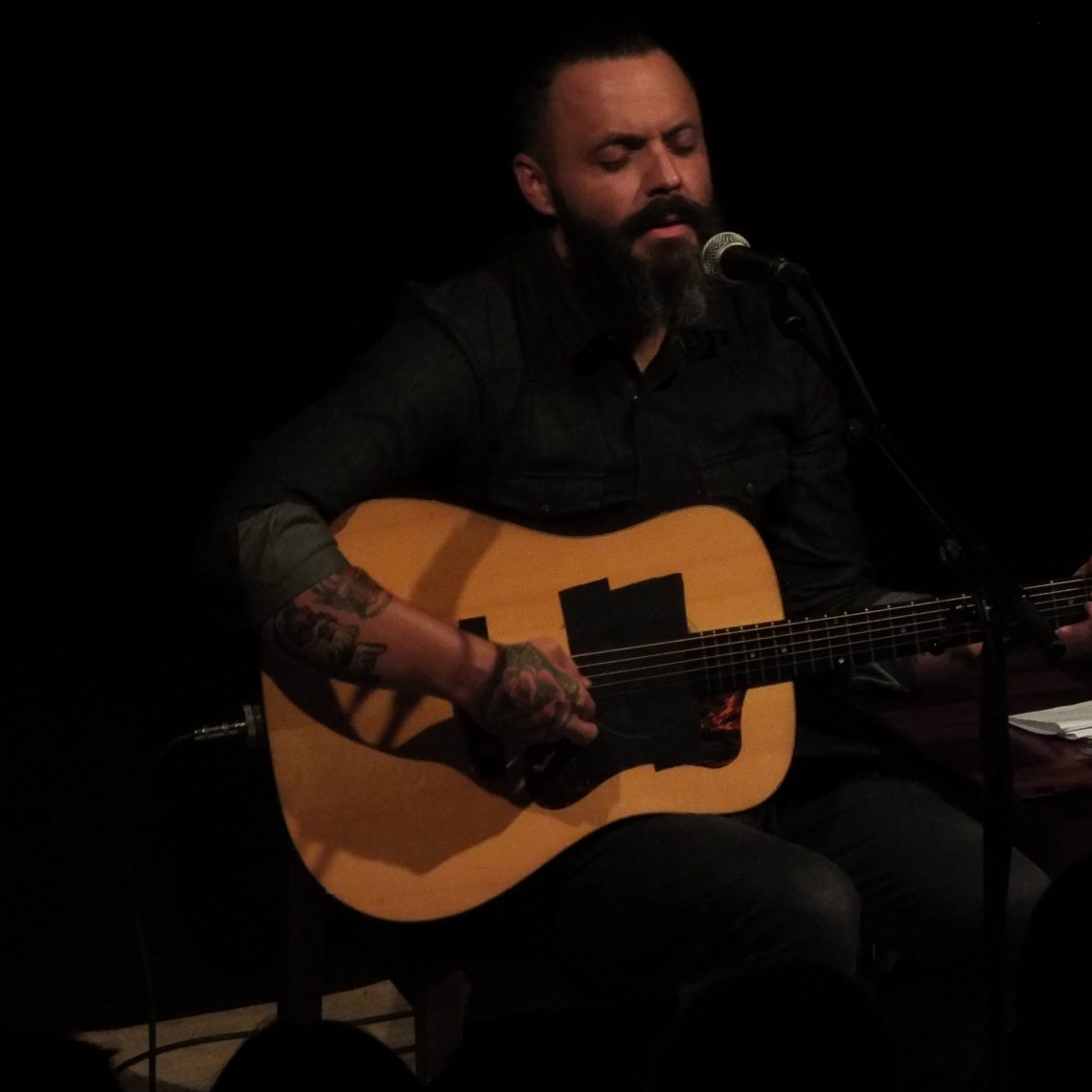 Justin Furstenfeld – Band on the Wall, Manchester
3rd November 2014
Tonight's show was one that was promised to be pure, raw and emotional – an honest and open display of the talent of Justin Furstenfeld, lead vocalist of platinum rock band Blue October from the US.
The setting of Band On The Wall as a venue only served to make the gig more intimate as the 350 holding kept it all on a small scale, already sold out shortly after it was announced, as soon as the first song started it was obvious why. With a stripped back damaged vocal performance and soothing guitar accompanying by the vocalist as well, it was going to be a very special night.  This wasn't a gig but a shared collective of special songs, stripped back to their original format as intended. For those that aren't familiar with his material it displays damaged thoughts, suicidal references, insecurities and at times rage and feelings of hate.. Reading that back you'd expect it was a very dark performance but it wasn't, it was open, it was shared emotion with all for the world to see and to witness.
At times you could see people moved by what they not only saw but also the experience for all to be part of as Furstenfeld shared the stories behind the lyrics and each song, some funny stories, some painful but each one enthrawling.
This was one of the most intensive performances I've seen but also one of the most memorable, I wondered how he could pull it all off to do spoken word as well as the music – a lot of artists do one or the other, but seeing tonight it was complelety obvious this was the way it could only have been done.
In a word – Amazing and something this reviewer will remember for a very long time, if you missed the gig check out the album "Songs From An Open Book" you'll definitely get a feeling of how special this was.