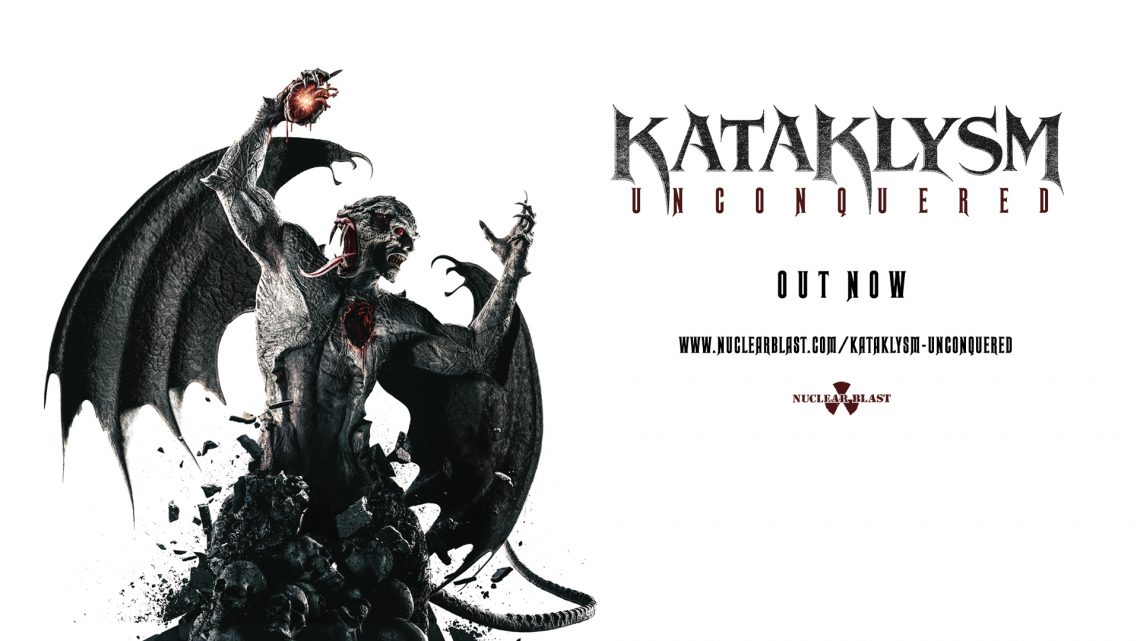 Kataklysm – Unconquered – Review
29th September 2020
0
By
Mark Booth
Canadian death metal veterans KATAKLYSM are back with their fourteenth album "Unconquered", in a career spanning over 29 years some might point to the fact that they've never had a pinnacle release in their back catalogue. However they are extremely reliable if you want a slab of melodic death metal and this dedication is what brings the fans back.
"Unconquered" starts off with the track 'The Killshot' and after a slow building intro, the track explodes into life with a crescendo of furious kick drums, heavy riffs are fired off like a soldier entrenched in a bloody shootout and the lyrics boom over the bombardment to the senses. 'Cut Me Down' carries on the frenetic attack, but adds a more groove element to the blitzkrieg that twist and turns between a blistering intensity and melodic groove.

The album then continue in this vein with the tracks mixing a dark melodic element to the groove inspired riffs that entwine with the ferocity of the death metal barrage. 'Underneath The Scars' is a fine example of this mix with a frenetic and fierce undertone that incorporates huge groove laden breakdowns. While 'Focused To Destroy You' is more reliant on groove than all our power. 'Defiant' harks back to the KATAKLYSM of old and before the final two tracks take on more of the melancholic dark elements indicated on earlier tracks as the main hook.

This incarnation of KATAKLYSM have incorporated melodic death metal with a more thrash and groove smattering which is reminiscent of bands like THE HAUNTED. However 'Unconquered' seems to lose some of the intensity and the middle section sound monotonous, before they reinvigorate the barrage to the senses. This is a good solid release, yet that is where the problem lies with KATAKLYSM. They are dependable, steady and reliable when they untether a slab of melodic death metal upon the masses. However they always seem to just fall short of reaching the higher tiers within the genre.
SCORE – 6/10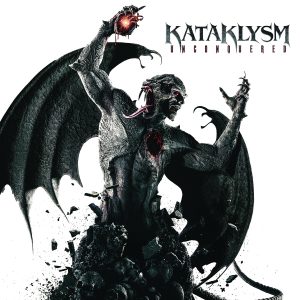 Track Listing
01. The Killshot
02. Cut Me Down
03. Underneath The Scars
04. Focused To Destroy You
05. The Way Back Home
06. Stitches
07. Defiant
08. Icarus Falling
09. When It's Over
Release Date: 25th September 2020
Label: Nuclear Blast Records
For all things Kataklysm, click HERE and to purchase the album, click HERE
How useful was this post?
Click on a thumb to rate it!
Average rating 0 / 5. Vote count: 0
No votes so far! Be the first to rate this post.
Related
About the author
Devotees and followers of the Cult of Cletus, I am your true God and my word is law! I come forth to spew daemon loving music at your ears and to corrupt your little mind. My words maybe harsh but I want only the best for my minions! So when I discover a new deadly spawn of music take heed and purchase...