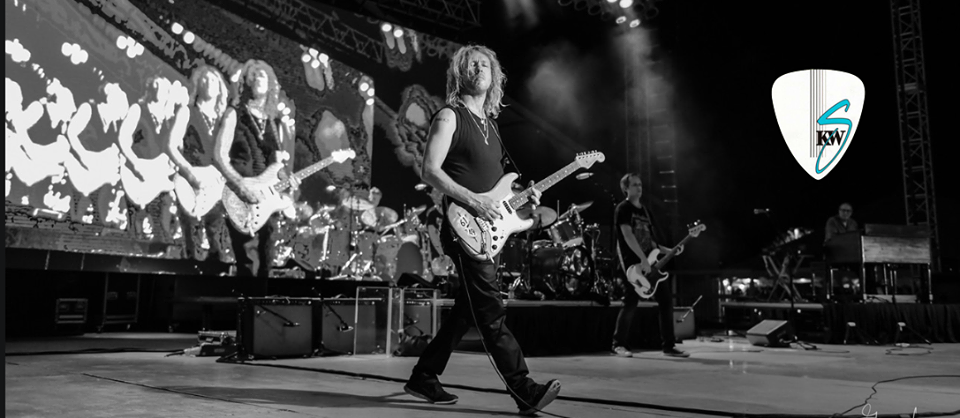 Kenny Wayne Shepherd Band Announce New Album 'The Traveler' And New Song 'Woman Like You'
29th March 2019
The Kenny Wayne Shepherd Band will be releasing their brand new album 'The Traveler' on 31st May via Provogue/Mascot Label Group, which will be accompanied by a series of European shows through the summer.
Gone is the young Louisiana gunslinger who erupted onto the early-'90s scene with his burn-it-down guitar solos and gut-punch songcraft. The 41-year-old he's become is even more magnetic, still pushing his Fender Strat where others fear to fret. As a grown man and a father, there are different thoughts and feelings that have come into focus.
"The album title comes from the song Tailwind," he explains. "We're all travelling together through this thing called life. These are testing times for us as a society, and it seems to me that it's been a bit crazy in the world lately, with so much division. Without making any kind of political point, it's like, 'Let's get through this together, appreciate one another and not always be trying to fight'." The new songs typically began with a raw riff captured on Shepherd's cell phone. But they blossomed into full technicolor at Neptune Valley, Los Angeles, with the production of Shepherd and Marshall Altman.
World-class guitar playing has always been his calling card, but in his forties, Shepherd knows when to blaze and when to breathe. "There's some restraint on 'The Traveler'," he considers. "As I've gotten older, I've started to lean towards the approach of less is more. I play for the song now." Taking a cue from his side project, The Rides, the super group he co-founded with Stephen Stills and Barry Goldberg, Shepherd shares more vocal responsibilities with his long-time singer, Noah Hunt, than on past releases, allowing the band more versatility. "I still don't sound like Muddy Waters," he smiles. "But I've definitely grown as a vocalist. I owe a lot of the credit to Stephen Stills for pushing me to sing more in The Rides,"
"The lyrics were important to me on this record,"Shepherd explains.  As the album unfolds, 'Long Time Running' is someone expressing what it's like to lead a complicated existence. On the surface, 'Gravity' is about a very complicated relationship. "With 'Woman Like You', my goal is to glorify the woman in the relationship, not tear her down. Some songwriters focus on the negative aspects of a relationship, but this song rocks and makes you feel good."
The album features two covers. "I was asked to do an event honouring Joe Walsh," he explains, "and everybody had to choose a couple of songs to perform. We did 'Turn To Stone', and it came off so well we did a completely live take in the studio. As for the Buffalo Springfield song, 'Mr. Soul', Stephen had the idea of getting me, him and Neil Young onstage together at an autism benefit show. It was in the back of my mind that 'Mr. Soul' would be a killer song to do, and it was just a spectacular moment. So this was my way of paying tribute to that amazing experience on record."
He may move amongst legends, but the modest Shepherd brushes off any suggestion that he belongs in the same breath as the blues greats he collaborated with on 2007's platinum-selling and Grammy-nominated documentary, '10 Days Out: Blues From The Backroads'. Yet he'll accept that with the old guard fading, there's a responsibility to carry the torch. "The inescapable reality is that I'm getting older, and the generation of blues artists that went before, well, y'know, nobody lives forever.  If I live long enough, I'm gonna wind up in the category of the older statesmen of the blues. For anyone in that position, I think it's our duty to pass it on. It's not all about me and my music, the goal is a broader one of keeping the genre alive and relevant."
Pre-order The Traveler:
http://smarturl.it/KennyWayneShepherd
Listen to the first single 'Woman Like You':
https://youtu.be/0XVGeAuIsjw
European Shows
Tickets available from: kennywayneshepherd.net/tour
29 Jun – Verti Music Hall, Berlin, GERMANY
30 Jun – Loket Castle, Loket CZECH REPUBLIC
01 Jul – RuhrCongress, Bochun, GERMANY
03 Jul – Stadtpark Open Air Bühne, Hamburg, GERMANY
05 Jul – Musiktheater REX, Bensheim, GERMANY
07 Jul – Chiari Blues Festival, Chiari, ITALY
09 Jul – Tollwood festival, München, GERMANY
10 Jul – Kaufleuten Klub, Zürich, SWITZERLAND
13 Jul – North Sea Jazz Festival, Rotterdam, NETHERLANDS
17 Jul – Boiler Shop, Newcastle, UK
18 Jul – Leadmill, Sheffield, UK
19 Jul – City Hall, Salisbury, UK
16 Aug – Keeling the Blues Alive Mediterranean, Barcelona SPAIN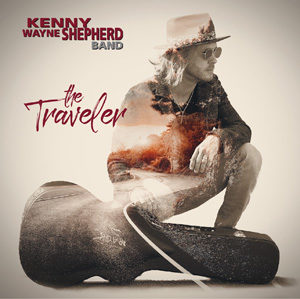 1. Woman Like You
2. Long Time Running
3. I Want You
4. Tailwind
5. Gravity
6. We All Alright
7. Take It On Home
8. Mr. Soul
9. Better With Time
10. Turn To Stone
How useful was this post?
Click on a thumb to rate it!
Average rating / 5. Vote count: