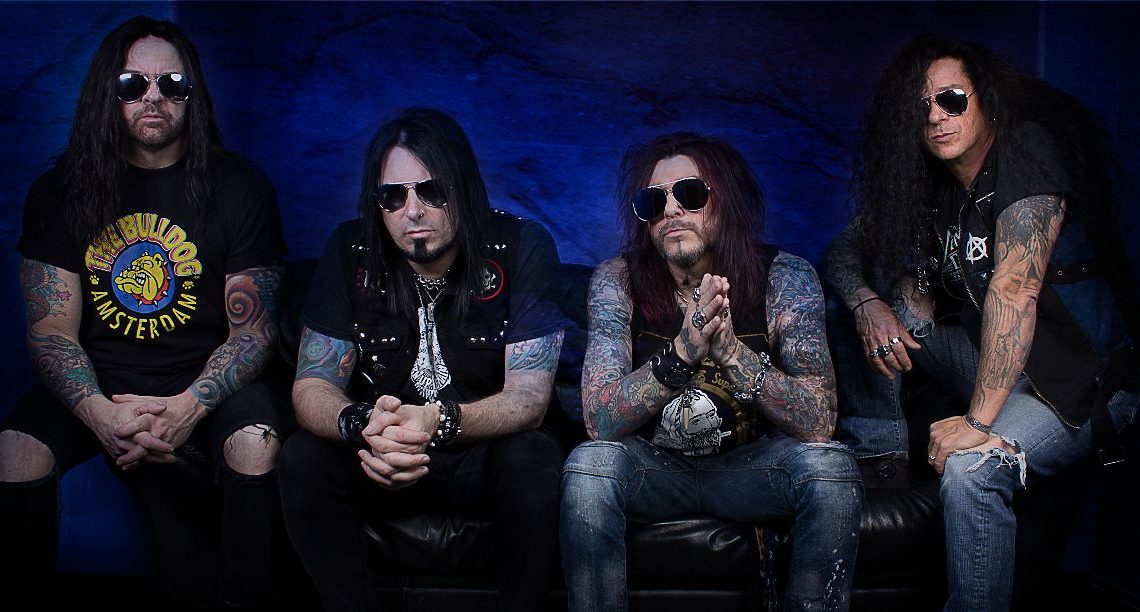 Kickin Valentina: new album will be released in early 2021
13th August 2020
0
By
John Deaux
The new full-length album titled "The Revenge of Rock" from our American hard rock heroes KICKIN VALENTINA is finally in site.  Set to release in mid-January, the album was once again produced by Andy Reilly (Praying Mantis, UFO, FM), and recorded at Muse Productions in Atlanta.  
"We're really excited about the new album, and can't wait for fans to hear it", bassist Chris Taylor states. "I think it's our most diverse album so far. There are some pretty heavy songs like "War," and we did stuff with more harmonies than we've done in the past. Bringing DK in as the new singer definitely brought a new dynamic to the songwriting, and new energy to the band".
The band is having an IndieGogo campaign for the new album and video. Check it out here.
In between, Kickin Valentina announced a new series of live dates, including an European tour in February. Full list:
Feb 11 – Edinburgh, Scotland – Bannermans (W/City Kids and Sweet Teaze)
Feb 13 – Carlisle, England- Rockmantic – Brickyard
Feb 14 – Newcastle, England – Trillians (W/Massive)
Feb 16 – Cardiff, Wales – Fuel (W/Massive) 
Feb 17 – London, England – Blackheart (W/ Massive) 
Feb 19 – Copenhagen, Denmark- High Voltage
Feb 20 – Helsingborg, Sweden – Charles Dickens Bar 
Aug 28/29 – Sheffield, England – Hard Rock Hell Fest – O2 Academy  
 The latest Kickin Valentina release was the EP "Chaos In Copenhagen", released in December 2019, which included three new songs (among them "Sweat", which can be seen above) and a live cut. It can still be ordered in the link below.
How useful was this post?
Click on a thumb to rate it!
Average rating 0 / 5. Vote count: 0
No votes so far! Be the first to rate this post.
Related
About the author
Some say Yank My Doodle, It's A Dandy! is a biographical movie based on John. Some have even said that his favorite artist is Chesney Hawke! All we really know is he sleeps inside out and his hair tastes like candy floss.