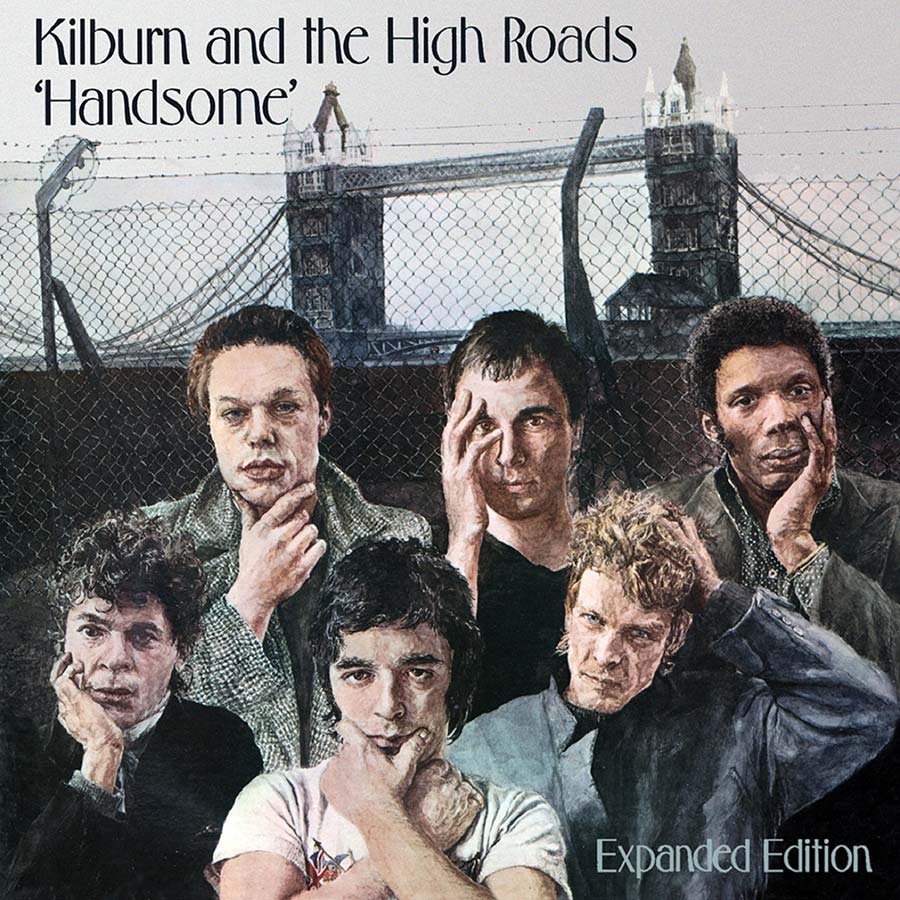 Kilburn & The High Roads – Handsome: Expanded Edition
9th August 2016
Kilburn and the High Roads are fronted by the myth & the legend, Mr. Ian Dury. Probably better known for the singles Reasons To Be Cheerful pt.3, Hit Me With Your Ryhtm Stick & What a Waste with the Blockheads, this album is probably the most sought after by fans & hero worshippers aike.
Featuring the single Rough Kids & acomplete unreleased Capital Radio session this really is the definitive version of this classic album.
As with all of Ian Durys' work, this contains all the wit & wisdom of the Tango & Cash movie as well as self deprication about his own disability, especially on the track Crippled With Nerves.

Originally released via a small label called Dawn back in 1975 without achieving much (if any) success. Cherry Red  have brought this album back to life & hopefully it'll gain the recognition it deserves as it's probably the most important album Mr. Dury took part on. So important is this album that Glen Matlock of The Sex Pistols cites this album as a major influence.
Accompanying his expanded version of Handsome is a memoribilia filled booklet with in depth liner notes.
The unreleased session on disc 2 captures the band LIVE which is where Kilburn & The High Roads excelled on the 'pub rock' circuit.
Handsome doesn't sound like a 40 year old album. It's as fresh as a daisy, has more swagger than Jagger & lyrics that rival poet laureate, John Dryden
Score 7.5/10
Handsome Information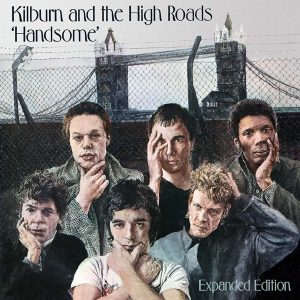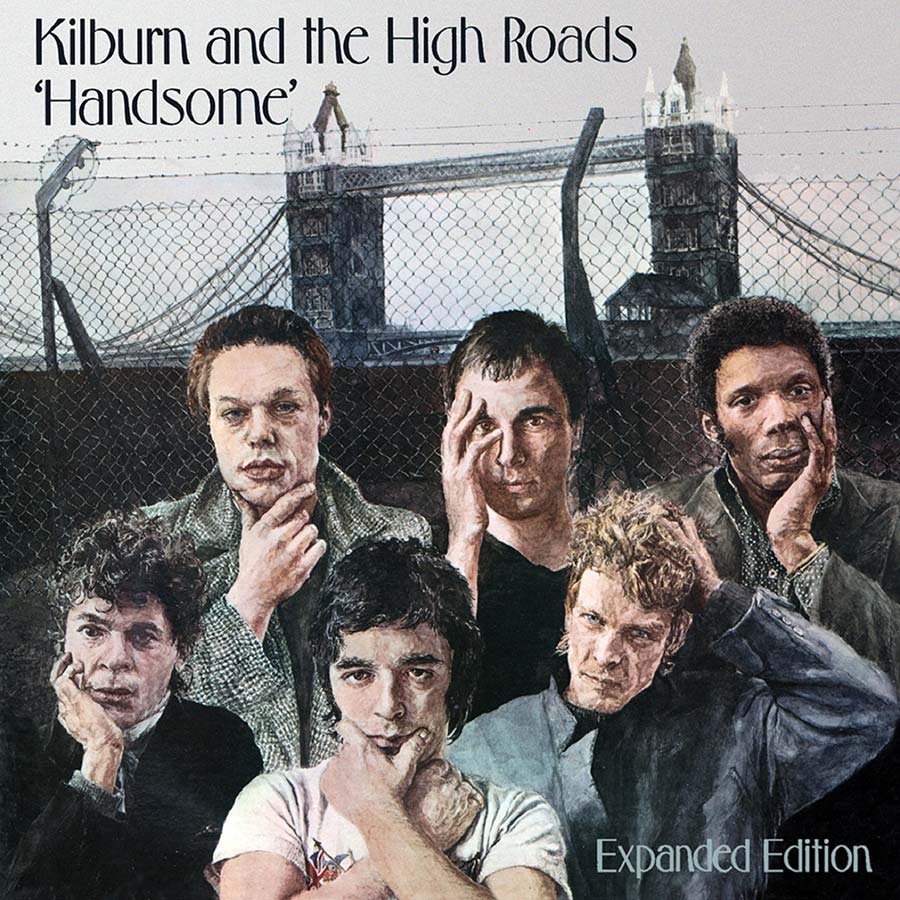 Track List
DISC ONE
1. ROUGH KIDS (Single Version)
2. BILLY BENTLEY (PROMENADES HIMSELF IN LONDON)
3. CRIPPLED WITH NERVES
4. HUFFETY PUFF
5. THE ROADETTE SONG
6. PAM'S MOODS
7. BROKEN SKIN
8. UPMINSTER KID
9. PATIENCE (SO WHAT?)
10. FATHER
11. THANK YOU MUM
12. ROUGH KIDS (ALBUM VERSION)
13. THE BADGER AND THE RABBIT
14. 14.THE MUMBLE RUMBLE AND THE COCKTAIL ROCK
15. THE CALL-UP
16. WHO'S TO KNOW?
17. BACK TO BLIGHTY
18. O.K. ROLAND
19. TWENTY TINY FINGERS (Sore Throat mix)
DISC TWO
In Session – Sarah Ward & Friends, Capital Radio
Fri 26th/Sat 27th April 1974
1. UPMINSTER KID
2. THE WALK
3. THE ROADETTE SONG
4. CRIPPLED WITH NERVES
5. THE CALL-UP
6. PAM'S MOODS
7. BILLY BENTLEY
8. THE OLD BANG
9. YOU'RE MORE THAN FAIR
10. ROUGH KIDS
11. THE MUMBLE RUMBLE AND THE COCKTAIL ROCK
Record Label
Cherry Red
Release Date
26th August 2016
For Fans of...
Madness, Ian Dury & the Blockheads, Reel Big Fish
Check Kilburn & The High Roads on Facebook, and Handsome album can be pre-ordered here
How useful was this post?
Click on a thumb to rate it!
Average rating / 5. Vote count: