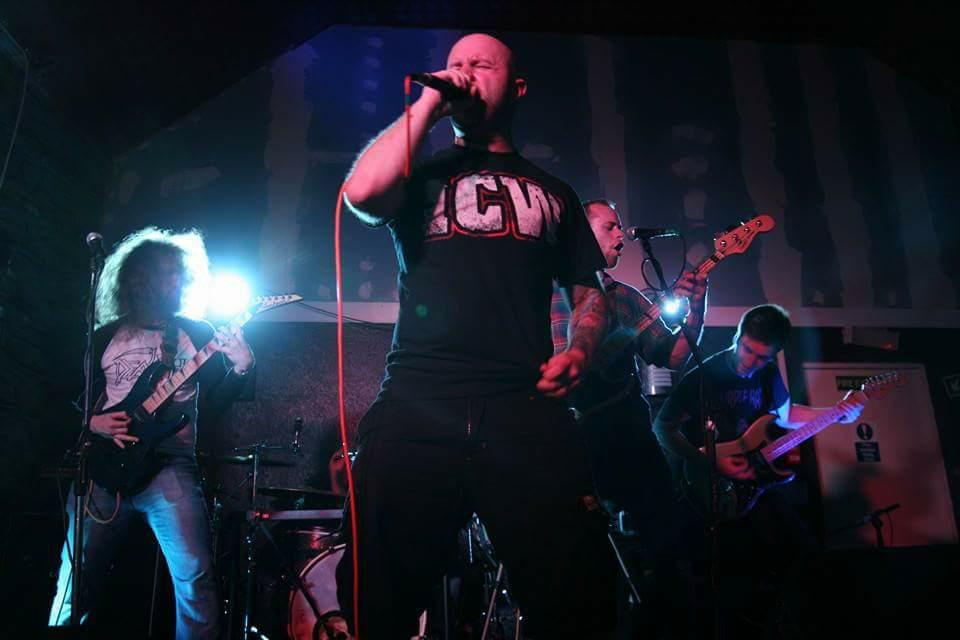 Kill The Hydra – Serpent Suffering – Video Premier
1st June 2018
Originally an instrumental four-piece, KILL THE HYDRA hit the live circuit in late 2013, playing their first show in Dundee in support of Glasgow heroes EXILE THE TRAITOR. Following an exceptionally impressive death-thrash set, the band went on to play Dundee's annual festive metal event – Cadaver Christmas – that same year, while on the hunt for a vocalist to complete the line-up.
Over the course of 2014, KILL THE HYDRA played a series of shows in the east of Scotland with their new-found front-man Marco Hibbins, eventually opening for the UK's premier METALLICA tribute band, DAMAGED INC. in September 2014. Sadly, then-drummer Michael Hughes departed after this show, and finding a replacement proved to be a Herculean task, with KILL THE HYDRA fizzling out of existence. Fast-forward four years, and KILL THE HYDRA have returned, ready to take the UK metal scene by storm with their old-school brand of death-thrash. 1st of June 2018 sees the release of their debut single, "Serpent Suffering"!
"Jamie wrote all of the music for the song and the working title was Serpent Suffering. Prior to this one, all his working titles were just "Song 1, song 2, etc"." Comments front-man Marco. "But anyway, I liked it and it put me in mind of a particularly spiteful and vindictive snake of a person that I knew at the time. So the title stuck! As I started to write the words around that subject it suddenly became apparent that I've encountered a lot of these types of people! Some of whom I even have the misfortune of being related to! So there's a little bit about all of them in there! My lyrics, coupled with Jamie's monstrous shred, made it a pretty aggressive, venomous track that we're all really proud of."
Moving forward, KILL THE HYDRA are looking for a second guitarist following the departure of Chris Corrigan to fill out their live line-up, and plan on spending the remainder of 2018 and into 2019 honing their craft, with the intention of releasing an EP early next year and taking the stage again when the time is right.
It's time to turn the tables.
Death-infused thrash metal from the NorthEast of Scotland
Vocals: Marco Hibbins Guitar: Jamie Plomer Bass: Will Hill Drums: Ryan Shepherd