KILLING JOKE – PYLON CD REVIEW
19th October 2015
Killing Joke are a phenomenon in their own right. Not only have they been around for well over 35 years but they're also still relevant & considered the grandfathers of Industrial rock & metal.
Not bad at all for a post punk band who have released 15 studio albums, 7 live albums, 14 compilation albums, 5 extended plays, 31 singles and 4 video albums.
For their latest release entitled 'Pylon' Killing Joke went the Pledge Music Campaign route to fund it which appears to be the way things are going in the music industry.
Due to be released via Spinefarm on the 23rd of October to an expectant audience I can assure them that they're not going to be disappointed.
This is one hell of a record.
1st track released was Euphoria
https://www.youtube.com/watch?v=HVf4_aicuHg
Although this is the 4th track on the album it gave an idea to the pledgers & of course the ordinary record buying public what to expect from the 3 year hiatus. Although it doesn't quite prepare you for the oral onslaught.
The album hits you straight between the eyes with opening track Autonomous Zone & Jaz Coleman has never sounded so sonically impressive & Rezas keys are an amazing addition.
It doesn't stop there
The entire album is a relentless assault on the senses.
Geordies guitars cut through the brutality of Fergusons beats & Youths bass sublimely.
It's a text-book example of precision. The 3 years between albums have served them incredibly well & Killing Joke have NEVER sounded so fucking good
The mix & production of the record is 2nd to none. Everything is crystal clear & every instrument is perfectly placed & no one is fighting for space. which is testimony to Pylon being produced by the band and Tom Dalgety, (whose recent credits include the hugely successful Royal Blood album)
It's filled with more crushing grooves than an 18 wheeler truck tyre.
You can't help but move to this record.
My personal favorite track is Delete, for the simple & reason of, it pumps my nads.
A real return to form.
If you're a fan of Fear Factory & want to know how they came to their sound, just buy this record.
If you've never owned a Killing Joke album then this is an essential purchase.
Jaz Coleman – lead vocals, keyboards
Kevin "Geordie" Walker – guitars
Martin "Youth" Glover – bass guitar
Paul Ferguson – drums, vocals
Reza Uhdin – keyboards
The new album will be released in a variety of formats, including Deluxe Double CD & strictly limited Double Coloured Vinyl, with both versions featuring additional tracks. (This review is based on the 10 track version we were privileged
Track List:
1 – Autonomous Zone 06:43
2 – Dawn Of The Hive 06:28
3 – New Cold War 06:51
4 – Euphoria 04:16
5 – New Jerusalem 06:10
6 – War On Freedom 04:40
7 – Big Buzz 05:02
8 – Delete 05:00
9 – I Am The Virus 05:38
10 – Into The Unknown 06:15
https://www.youtube.com/watch?v=Xo82-yCFnWs
Score 8/10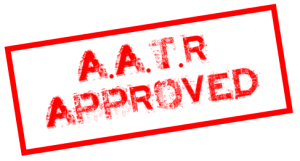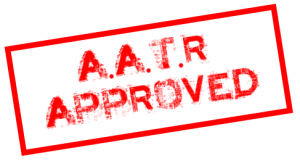 Killing Joke will be playing a 10-date headline UK tour to coincide with Pylon's release, starting in Cardiff on October 25th and finishing at the Roundhouse in London on November 6th. This will be the start of an extensive period of touring that will see this most legendary and infamous of bands taking their music and message to audiences around the world.
Killing Joke UK tour dates
October
25 Cardiff University Great Hall
26 Brighton Concorde 2 SOLD OUT
27 Exeter Lemon Grove
28 Nottingham Rock City
30 Oxford O2 Academy NEW DATE
31 Birmingham The Institute
November
01 Manchester The Ritz
03 Glasgow O2 ABC
04 Leeds Beckett University
06 London The Roundhouse