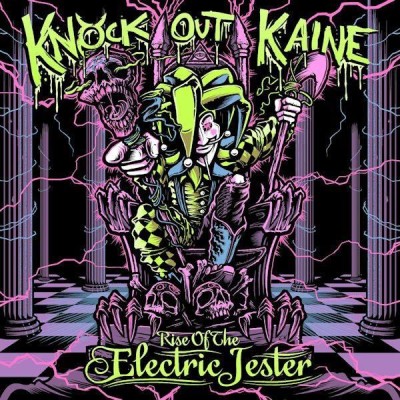 KNOCK OUT KAINE – Rise of the Electric Jester album review
11th February 2015
0
By
John Deaux
Knock Out Kaine are a band I have been following intently for a few years now so I have been waiting for this second album to drop for some time.
Was it worth the 2 year wait between albums? OF COURSE IT WAS. So anticipated is this album that the launch event on the 28th February for this album SOLD OUT pretty much as soon as it was announced.
Formed in 2005, Knock Out Kaine went on to win KERRANG!'s Best Unsigned Live Act in 2008, following which they toured the UK and mainland Europe extensively during 2009-2011. This touring included 22 dates with Steven Adler of Guns n Roses fame. They also toured with Chris Holmes of W.A.S.P. and appeared at Download Festival in 2011. The video for Set The Night On Fire features a gust appearance by  BRUCE DICKINSON of a small British band called Iron Maiden.
This is only their second album in what is already promising to be an amazing career. The debut album House of Sins was phenomenal and hasn't left daily rotation in my CD player. This album is just as good. The 2 years between albums has served them well. The song writing has matured and this is more of a story album than the previous release.
Rise of the Electric Jester is another "concept" album of sorts as each track has a running theme. I asked Mr.Foxx what this album meant to him & this is what he said
"The Electric Jester is Me… he's also Lee, Jim and Danny… there are elements of the whole band in him, a personification if you will of Knock Out Kaine… each song on the album is written about stages in my life to this point… although the tracks are not in chronological order… so it is Autobiographical… a retrospect of my time so far as seen through the eyes of the Electric Jester!"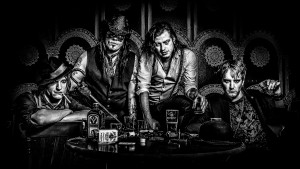 Every track on this recording has a catchy sing along chorus which is just going to blow the roof off any live venue. Boxes is a prime example of this. With its loud and raucous chorus of "They Put Us In to Boxes" this would be perfectly shouty call and response in a live situation.
The album leads with the single 16 Grams of Heart Attack with its twin guitar intro, Dean Foxxs vocals kick in with such an attack that is relentless. A perfect 1st track & lead single from this album, and is available now for streaming and download at www.soundcloud.com/rocksector which features a trademark solo by guest lead guitarist Christian Brady of HellYeah!
As a whole, the album, it's very "ROCK" radio friendly & has plenty of singles should the band choose to release tracks separately. Especially Flying Blind (which is my personal favourite) and I'm hoping is the next single.
Jimmy's guitar solos are just a technical exercise of understated an effective. Dannys drum sound is magnificent and his playing on this album is just ridiculously tight. As for Lees bass it sits perfectly in the mix and compliments in the same way that mint sauce compliments roast lamb.
The band will be touring extensively for this record & quite rightly so. Tour dates are due to be announced imminently. If the band are playing near you. Get along to see them while you can in an intimate venue. It's not every day you see a stadium ready band in a club environment.

If you only purchase 1 album this year.. Make sure it's this one
10/10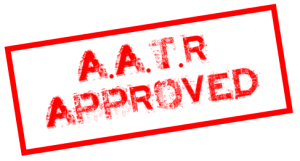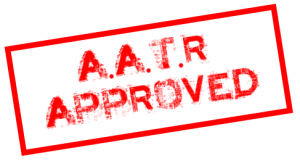 Label: Rocksector Records
Release Date: 2nd March 2015
Genre: ROCK
Line up:
Dean Foxx : lead vocals
Danny Krash : drums
Jimmy Bohemian : lead guitar
Lee Byrne : bass guitar
Track Listing:
1. 16 Grams of Heart Attack
2. Fire and Smoke
3. How Would I Know
4. Diamond Blue
5. Cascading
6. Ain't Your Kind
7. Boxes
8. Flying Blind
9. Because You Were There
10. One More for the Road
Band website www.knockoutkaine.com

How useful was this post?
Click on a thumb to rate it!
Average rating 0 / 5. Vote count: 0
No votes so far! Be the first to rate this post.
Related
About the author
Some say Yank My Doodle, It's A Dandy! is a biographical movie based on John. Some have even said that his favorite artist is Chesney Hawke! All we really know is he sleeps inside out and his hair tastes like candy floss.