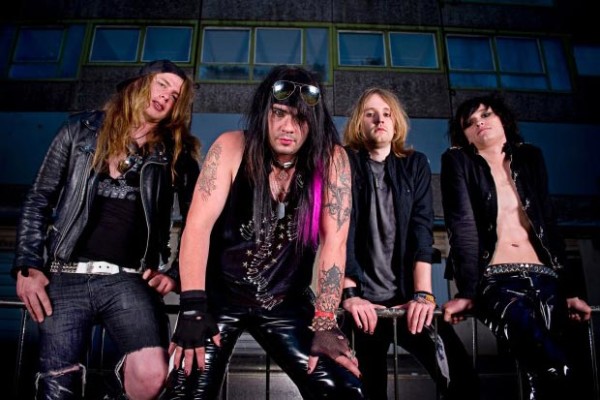 Knock Out Kaine – Bannermans Edinburgh 21/03/15
22nd March 2015
0
By
John Deaux
Another night in the glorious Scottish capital that is Edinburgh.
Dean Foxx, Jimmy Bohemian, Danny Krash & Lee Byrne hit the stage with the 1st song off Rise of the Electric Jester, 16 Grams of Heart Attack. A rip roaring rocker of a tune complete with shouty refrain. A perfect start to what will turn out to be a set sprinkled with old & new songs.
A little known fact that came to  during an interview (which will be made available soon) the band DO NOT rehearse.
They've been together for over 10 years & have that much faith & trust in each other that there really is no need as they're a finally tuned machine & they're not joking.
I have seen this band a number of times (not just as a support act but also a headline act) & they never fail to amaze. Sonically & musically they are as tight as a nuns chuff.
This is one band I will never get bored with watching.
The fun in watching this band is between songs. Dean is very well suited to being a stand-up comedian (I'm sure if he wasn't a singer this is what he'd be doing). Pretty much every song is introduced with a short tale about the next tune your oral senses will be bombarded with & I have to say they are hilarious. This is where the band truly come alive & the fun starts. They have been described as "an 8 legged walking disaster area" & that's pretty much an understatement. The songs are incredibly well polished but it's the onstage banter & stories is where the smile & laughter start. This is a band that like to have fun playing & it really shows.
Dean had this to say "If the band can be seen to be having fun, then the audience will be having fun also."
The 2 singles Set The Night On Fire from the House of Sins album & Aint Your Kind (due for release shortly)from the new outing Rise of the Electric Jester make a surprising early appearance in the set. Which is a very brave stance to take. Most bands leave the singles to last but Knock Out Kaine are a band to always take risks.
An impromptu version of the myth & the legend that has become Aunty Vals Vaginal Douche reared its head complete with a whole new verse! A truly magical occasion. Steve Earles Copperhead Road also makes its appearance in the set & judging by the way the band plays it, it's a firm favorite of theirs.
The set finishes where the set begins with a song about drugs, Little Crystal. Whether this is a conscious decision or not is hard to tell but as with the albums, it's a great concept.
Yet again another fine evening spent in the wonderful cavernous setting that is Bannermans Bar in Edinburgh with a superb band.
If you want to see a band who are stadium ready in an intimate venue then go & get a bit of Knock Out Kaine.
If you want to see 4 blokes have a laugh & play some amazing tunes then grab yourself a huge handful of KOK.
Either way you wont be disappointed.
Keep a look out for the name coming to a venue near you soon & you'll see why we at AATR towers have been championing this band for some time.
Rise of the Electric Jester released by Rocksector Records is available in good (& bad) record stores NOW
Set List: –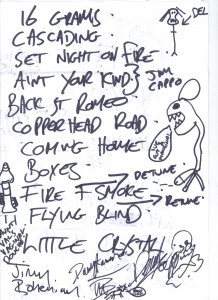 9/10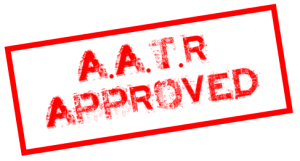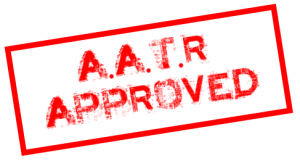 Thanks to
Paul Hinder
for the video
Official website / contact info:-
http://www.knockoutkaine.com/
Facebook:-
https://www.facebook.com/knockoutkaine/
How useful was this post?
Click on a thumb to rate it!
Average rating 0 / 5. Vote count: 0
No votes so far! Be the first to rate this post.
Related
About the author
Some say Yank My Doodle, It's A Dandy! is a biographical movie based on John. Some have even said that his favorite artist is Chesney Hawke! All we really know is he sleeps inside out and his hair tastes like candy floss.