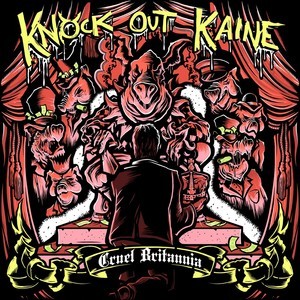 Knock Out Kaine – Cruel Britannia – CD EP – Review
1st March 2016
Lincolnshire quartet Knock Out Kaine slam another home run out of the park. This time with a 4 track e.p.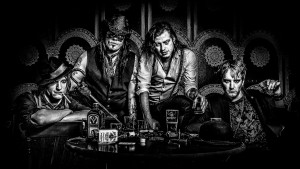 This recording was funded by fans via an incredibly succesful pledge campaign to tide fans over while they demo recordings for their 3rd album.
Only 4 tracks long (2 originals, 1 cover version & 1 re-recording) this is one hell of an offering.
The cover of Copperhead Road (Originally recorded by Steve Earle) has been a live show fan favourite for many years now & to finally have a studio recording is superb.
Originally released back in 2012 on their debut album House Of Sins the re-recorded version of Going Down is amazing.  The original was great but this version is greater still. The band are on fine form & sounds like they had a rare old-time recording it. You cannot help but smile to it.
Now the new tracks.
Track 1 Cruel Britannia shows Knock Out Kaines serious side. Probably about as political as this band gets. Full of satire & biting social commentary that basically sums up the feeling of the United Kingdom & the current government as it stands. Dean Foxx has excelled himself with his lyric writing & the band have progressed loads in just 12 months with their song writing.
Track 2 Love The Way You Hate. Quite some time ago when the band were demoing for last years critically acclaimed album Rise Of The Electric Jester, I was lucky enough to hear this track & wondered why the hell it was left off that album. Well, Dean & the rest of the band must have picked up on my feelings from some-where in the ether as now the track is finally seeing the light of day, & what a track it is.  If you've heard the album then you will know what I mean by typical KOK & you will probably ask yourself the same thing I did.
If you're just learning about KOK now then you're in for a treat. They are full of pomp of circumstance & nod heavily to the hair metal bands of ye olde 1980's heavy metal but bringing it more up to date by not using as much hairspray & being slightly more environmentally friendly.
If you haven't seen this band live then hold on to your hats as they're playing HRH AOR on Thursday, stage time is 21.10-21.55, just before the Quireboys. I know I'll be down the front for that
one.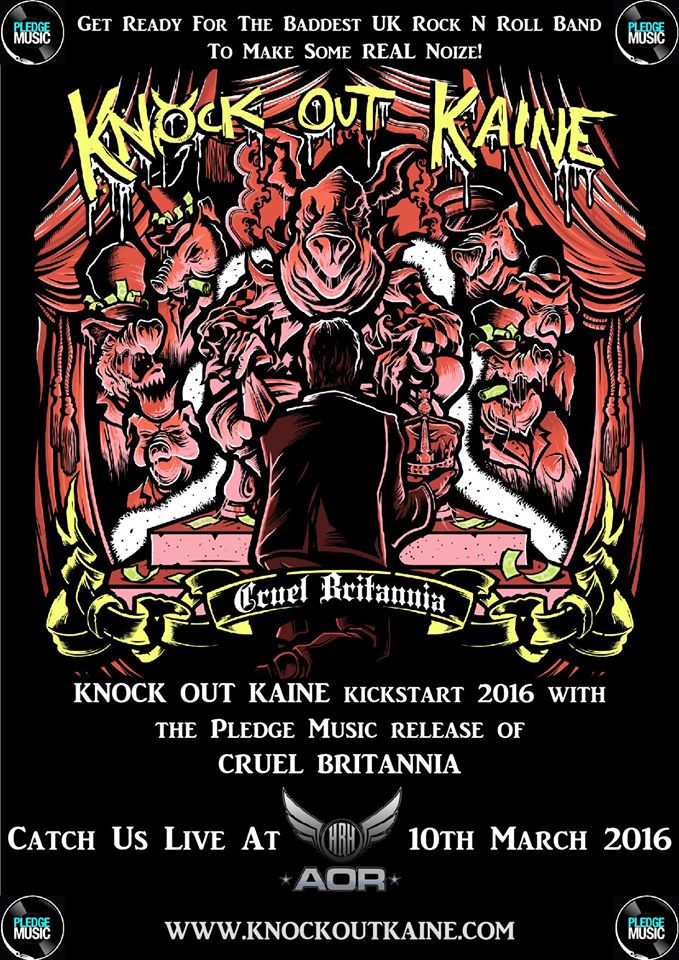 This may only be a 4 track release but it really is worth a purchase.
For fans of Iron Maiden, Tigertailz, Love/Hate, Bang Tango
Currently only available here for digital download & very limited physical copy.
Track List –
1 – Cruel Britannia
2 – Love The Way You Hate
3 – Going Down
4 – Copperhead Road

Line Up
Dean Foxx – Vocals
Lee Byrne – Bass
Jim Burkitt – Guitar
Danny Krash – Drums
Score 9.5/10