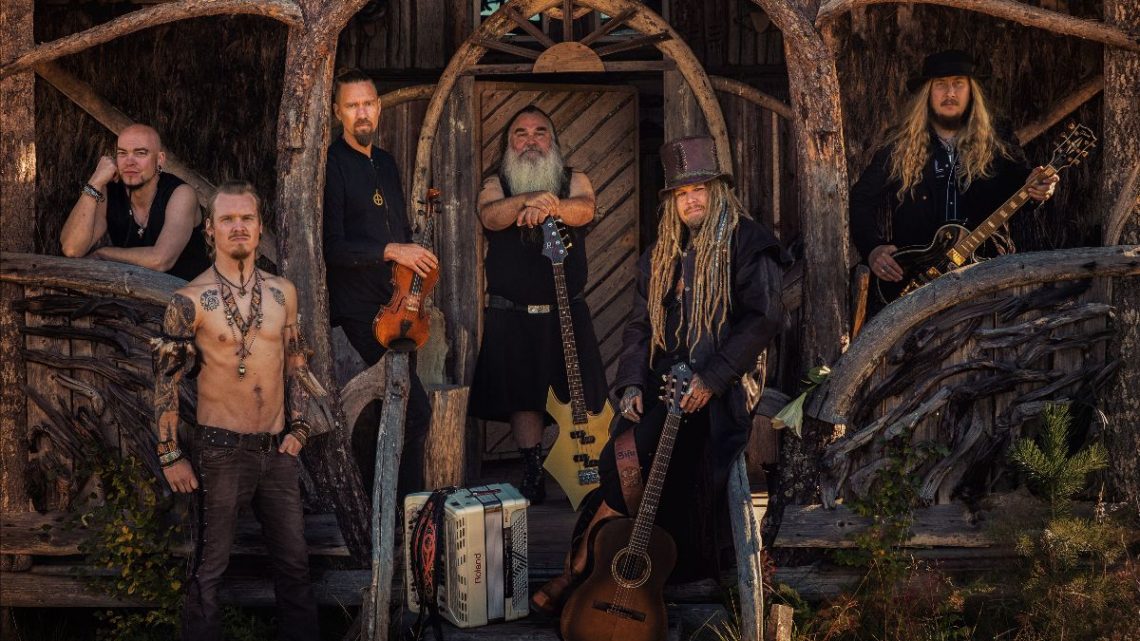 KORPIKLAANI | announce live Q&A for this Friday + Jylhä vinyl editions delayed
2nd February 2021
0
By
John Deaux
KORPIKLAANI and NUCLEAR BLAST RECORDS regret to inform fans that due to a Covid-19 related shutdown of a manufacturer involved in the pressing of the Jylhä vinyl editions, the release of all vinyl has to be pushed back to March 12th 2021. The CD and digital album will still be released on February 5th 2021 as planned.
We will keep you updated on this situation and will fulfil existing and incoming pre-orders as soon as possible.
We'd also like to thank you for your support, your patience and please believe us that we share your frustration about this severe delay, as we're anticipating this new LP as much as you are.
LIVE Q&A CHAT
KORPIKLAANI have announced a Live Q&A Chat for their fans for this Friday February 5th.
The online chat will start on Friday February 5th at 4pm GMT.
Head over to www.korpiklaani.live on Friday to participate.
KORPIKLAANI front man Jonne Järvelä is looking forward to talking to fans:
"While we are all disappointed with the delay of the vinyl, we also had to reschedule our album release show 'til September. However, we thought we could still do a Q&A after our rehearsal on Friday, drink a few beers and chat with you!"  Peace, love, folk and metal – Jonne.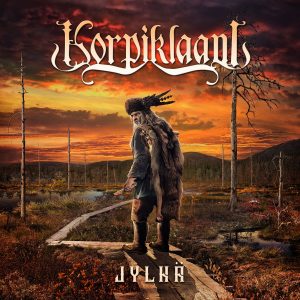 Jylhä tracklisting
1. Verikoira
2. Niemi
3. Leväluhta
4. Mylly
5. Tuuleton
6. Sanaton Maa
7. Kiuru
8. Miero
9. Pohja
10. Huolettomat
11. Anolan aukeat
12. Pidot
13. JuuretORDER NEW STUDIO ALBUM 'JYLHÄ'
http://nblast.de/KorpiklaaniJylha
Niemi: https://youtu.be/MI5XU1V06w4
Sanaton maa: https://youtu.be/68L3fU164w4
Mylly: http://nblast.de/Korpiklaani-yt
Leväluhta: https://youtu.be/o2jTAAIDNBw
More info:
http://korpiklaani.live
http://korpiklaani.com
http://facebook.com/korpiklaani
http://instagram.com/official_korpiklaani
http://twitter.com/_korpiklaani
http://youtube.com/korpiklaani
http://nuclearblast.de/korpiklaani
How useful was this post?
Click on a thumb to rate it!
Average rating 0 / 5. Vote count: 0
No votes so far! Be the first to rate this post.
Related
About the author
Some say Yank My Doodle, It's A Dandy! is a biographical movie based on John. Some have even said that his favorite artist is Chesney Hawke! All we really know is he sleeps inside out and his hair tastes like candy floss.