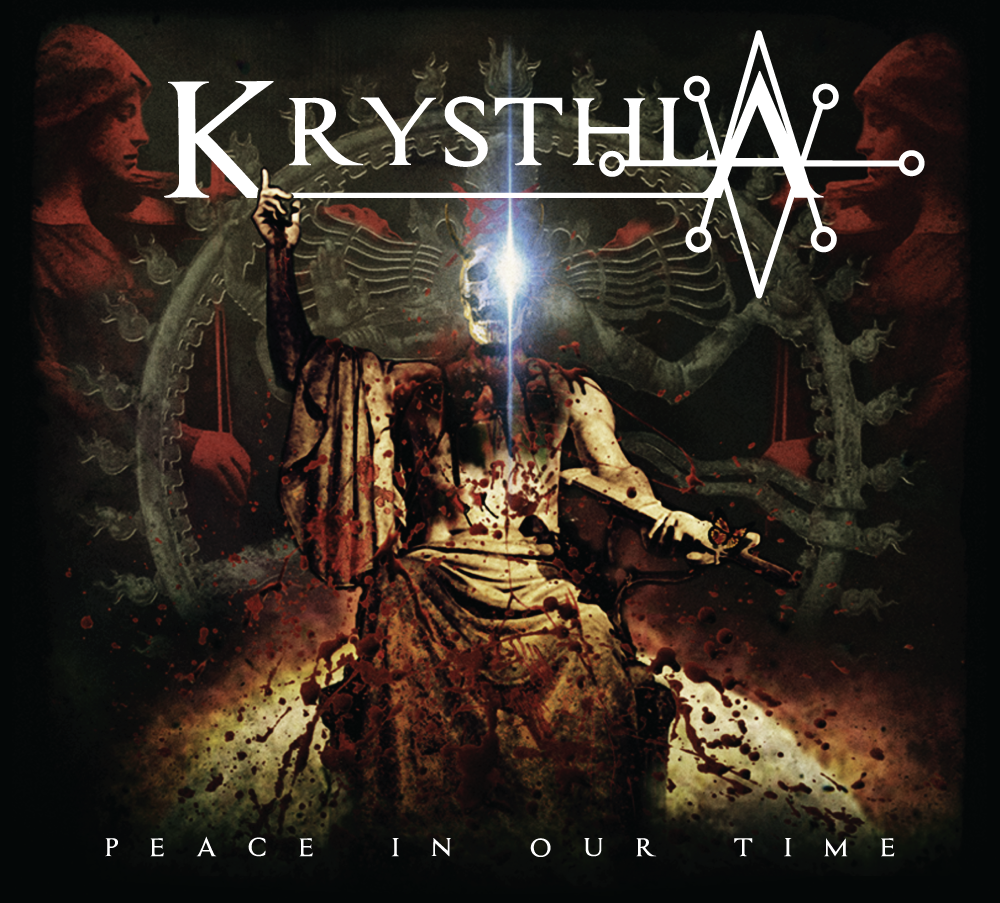 Krysthla Drummer to step down due to medical condition
7th September 2017
Krysthla drummer to step down / Replacement confirmed / New lyric video 'Yawm Al Qiyamah'
It's with much regret and sadness that Krysthla has to announce the departure of Wayne Minney from the band due to medical reasons which could result in surgery or worse if he doesn't stop playing drums.
 
For some time now Wayne has been suffering with severe sciatica caused by spinal compression and degradation in his lower back. MRI scans have identified the problem and the doctor's advice is to stop drumming as soon as possible. This is because every time he plays, he aggravates the issue, and if the if this continues to occur then the only method of treatment available would be very complicated surgery. Surgery that carries with it a very real risk of paralysis.
 
This is obviously a real blow for us. Wayne is family and has been integral to the band for such a long time. We've all tried to make this work, truly, but not at the risk of his well-being.
 
Wayne will continue to perform live with Krysthla, and his final show with the band will be 25th November 2017 at Firebug, Leicester.
 
This is not the end for Krysthla. As one chapter ends, another one begins.
 
We'd like to officially announce and welcome Nicholas Plews as Krysthla's new drummer. Many of you will know him through his work with bands Aghast and Corpsing, and we look forward to taking our next steps with Nick behind the drumkit.
 
More news to come. For now, please read the statements below from Wayne and Nick.
 
"After a lot of thought over the past few months I have decided that I need to leave Krysthla at the end of the year. I have been suffering from constant back and leg pain for the past few years and it has finally reached a point where I can't continue in the band without risking more serious injury and pain. Just playing our set is becoming more and more difficult and painful.
 
Being in a band has been a huge part of my life and it has been with the same small core group of people for over 20 years, from Krysthla, back through Gutworm and even before that, when it was just me and Noel jamming to Metallica, Sepultura and Pantera!
 
Neil, Carl, Noel and Adi are as close to me as family and I wish them every success as Krysthla continues to grow. Thanks for dragging me along, pushing me past my limits and being some of the closest people in my life for well over 20 years, I love you all. I'm not wishing you any luck, you don't need it.
 
Thank you to everyone who has been a part of the past 20 years, whether it has been during my time in Krysthla or back in the Gutworm days. I won't list names, there are far too many. I'll still be around so it's not goodbye, just a heartfelt appreciation for being there on the ride with me.
 
Take care, I'll see you soon. W" – Wayne Minney
 
"I've been following Krysthla for a while now and to be part of it moving forward is truly awesome. I can't wait to get behind the kit and get this machine rolling through 2018 and beyond"
 – Nick Plews
About Krysthla:
Since releasing their debut album 'A War Of Souls And Desires' in 2015, and their latest album 'Peace In Our Time' earlier this year, extreme metal band Krysthla has been steadily rising up the ranks on the UK / European metal scene.
With both albums breaking into Amazon's charts, (Peace In Our Time reached number two alongside the likes of Mastodon and While She Sleeps), Krysthla has cemented itself as a torch bearer for the UK metal community, touring hard and turning heads with headline shows and support slots to the likes of Decapitated, plus successful festival slots at Bloodstock Open Air, Mammothfest and more.