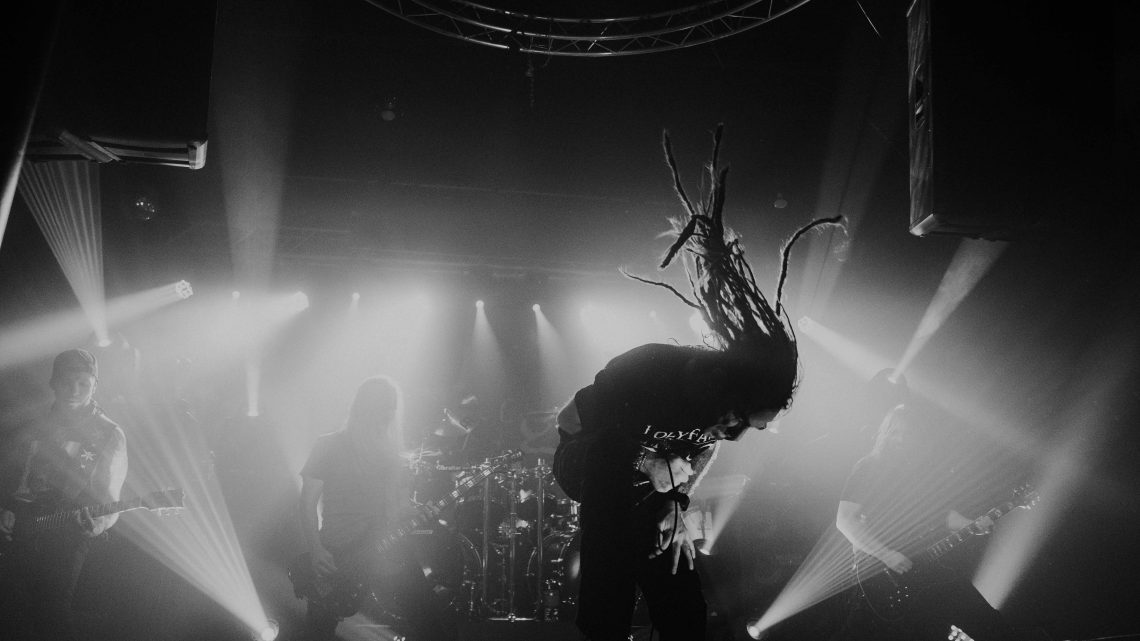 LAMB OF GOD Releases New Live Video for "Resurrection Man" from "Lamb Of God: Live From Richmond, VA"
31st March 2021
0
By
John Deaux
LAMB OF GOD has released a new video, "Resurrection Man (Live)," from the Lamb Of God: Live From Richmond, VA component of their three-disc deluxe version of last year's critically acclaimed self-titled album.
"'Resurrection Man' has been a fun song to watch the fan reaction to and a fun one to play live for the first time," says guitarist Mark Morton. "We wrote the music for that song quickly and spontaneously in pretty much an afternoon in our jam room. Willie freestyled the opening riff and we built from there. Sometimes it's cool to just let stuff flow without overthinking things to death. I feel like 'Resurrection Man' is a great example of that."
Released Friday via Epic Records, Lamb Of God (Deluxe Version) includes the full Lamb Of God record with two bonus tracks and a live version of the album, along with a DVD performance of Lamb Of God.
Originally released June 19 of last year, LAMB OF GOD's first new album in five years was met with universal acclaim – not only among major rock journalists, but with all strata of metal fans around the world. 
But critics, media and the industry aside, perhaps the most telling statistic is the year-end US Metal Radio chart, where the new album dominated at #1 by a massive margin (over 2,000 more spins than the album at #2). Lamb Of God spent nine weeks in the #1 spot and never left the top 10 since debuting on the chart in February. Metal Radio is the lifeblood of the US metal world, largely staffed by college students and regional tastemakers, playing the music that they know their local metal fans want to hear. 
At iTunes, LAMB OF GOD has landed at number one on the Overall, Rock and Metal iTunes album chart upon release.
LAMB OF GOD is:
D. Randall Blythe – Vocals 
Mark Morton – Guitar 
Willie Adler – Guitar 
John Campbell – Bass 
Art Cruz – Drums 
LAMB OF GOD online:
How useful was this post?
Click on a thumb to rate it!
Average rating 0 / 5. Vote count: 0
No votes so far! Be the first to rate this post.
Related
About the author
Some say Yank My Doodle, It's A Dandy! is a biographical movie based on John. Some have even said that his favorite artist is Chesney Hawke! All we really know is he sleeps inside out and his hair tastes like candy floss.