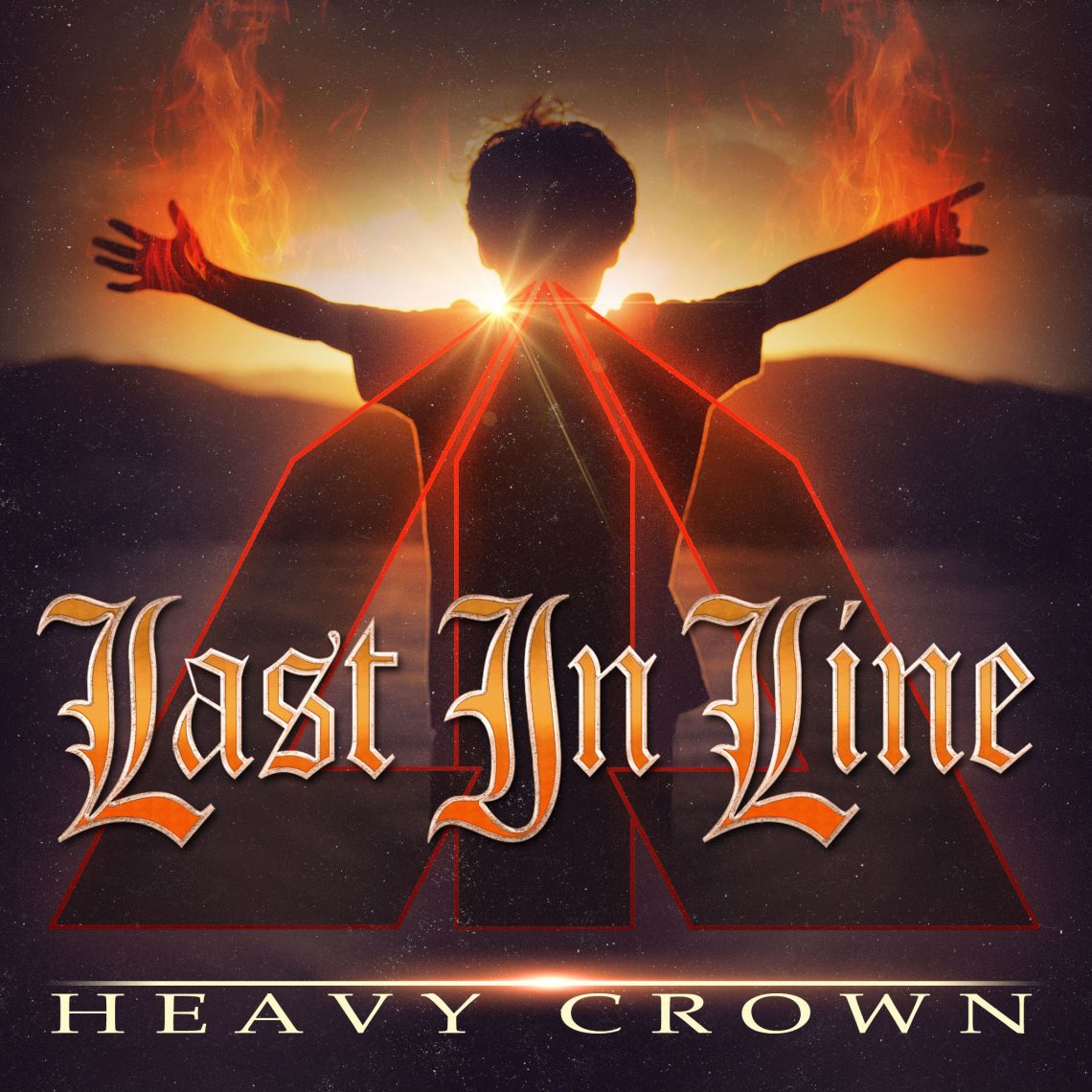 Last In Line- Heavy Crown – CD Review
20th December 2015
Ex Dio members Vivian Campbell, Vinnie Appice & Jimmy Baine have come together to record some great new material with Andrew Freeman taking over vocal duties.
Originally put together to honour their former bandmate Ronnie, the guys instantly had chemistry & decided to make a brand new record & what a record it is too.
They're not trying to ride on the coat tails of Dio & piss all over his legacy. It just so happens they were all in the same band together & 1st single & opening track of the album 'Devil In Me' shows this.

All 11 tracks on Heavy Crown was written by all 4 members & every track has a different feel to it.
All are classic hard rock tunes & firmly planted in the middle part of the 80's but with a modern twist which is partially down to the guidance &  producer Jeff Pilson who is best known for his bass work in Dokken & also a long-term friend of Campbell, Appice & Baine.
This is a record that you would expect from this calibre of musicians & Andrew Freeman delivers the goods vocally with a great range & power that compliments the sonic invasion of the band.
There are more hooks on this album than on a strip of velcro.
It's a sign of a good album when you catch yourself either humming a track whilst doing housework or singing a refrain in the shower & yes I have done both with this record.
The track 'Orange Glow' with the lyric 'The Sky Is Falling Without a Warning' has been stuck in my head for weeks & I still wake up with it in my head.
I'm looking forward to seeing this band live in the very near future & hopefully they sprinkle a couple of Dio tunes into the set as I think Andrew will do justice to RJD & put his stamp on them nicely.
Heavy Crown is due for release 19 February via Frontier Records & it's a date that should be in your diary & the 1st new CD purchase of the year.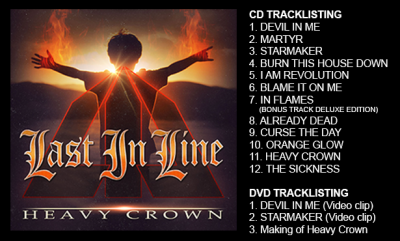 Score 9/10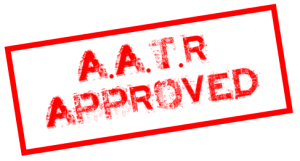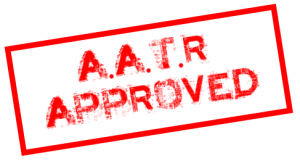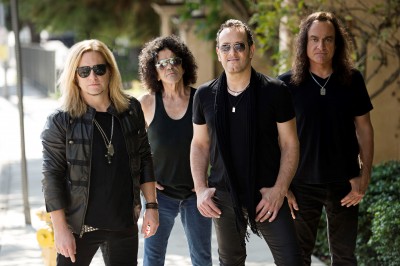 Last In Line (L-R): Andrew Freeman, Jimmy Bain, Vivian Campbell, Vinny Appice.
Photo Credit: Ross Halfin.