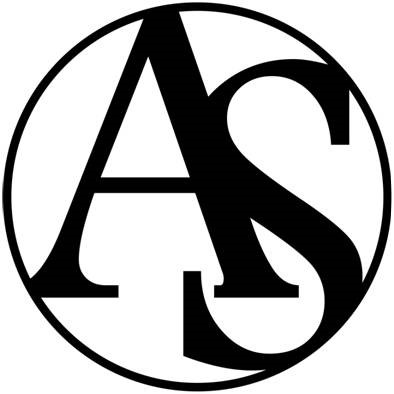 Legendary Testament guitarist brings the Alex Skolnick Trio to Europe in 2016!
16th November 2015
New Sounds in the Old World
European Tour 2016
Support: JEFF AUG
January 28th – Bluegarage, Frauental – Austria
January 29th – Museum, Bratislava, Slovakia
January 30th – Reigen, Vienna, Austria
January 31st – Cafe Museum, Passau, Germany
February 1st – Kofferfabrik, Fürth, Germany
February 3rd – Agharta, Prague, Czech Republic
February 4th – venue tba, Warsaw, Poland
February 5th – Bochnia, Kino Regis, Bochnia, Poland
February 7th – Pitcher, Düsseldorf, Germany
February 8th – Au Camionneur, Strasbourg, France
February 9th – KOHI, Karlsruhe, Germany
February 10th – Little Devil, Tilburg, Netherlands
February 11th – Klubsen, Hamburg, Germany (presented by KULTURNEWS)
February 12th – Podium Duycker, Hoofddorp, Netherlands
February 13th – Piano, Dortmund, Germany
"A wonderful display of rock infused jazz" (Dublin Concerts)
"Alex is not your average, everyday shredding guitarist. In reality, he defies categorization by musical genre." (Making Music)
"Alex Skolnick is that rare thing, a passionate, innovative and adventurous guitarist." (GRTR UK)
"Originals & metal covers converted into jazz with highly satisfying results. Sumptuous, technically proficient music" (Egigs.co.UK)
Though Alex Skolnick may be well known as the guitarist of the legendary thrash metal band Testament (which he joined at age sixteen, left in the early 1990s and returned to in 2005), these days, more and more recognize him as a "musician's musician" for whom terms such as shredder, thrasher etc don't paint the full picture. Describing him as a "genre-defying guitar hero" for a 2015 cover story, Making Music Magazine said: "Though he's pretty much a household name in heavy metal, Alex is not your average, everyday shredding guitarist. In reality, he defies categorization by musical genre." (Making Music, Jan 2015).
For evidence, one needn't look any further than the Alex Skolnick Trio (AST). AST blends the conviction of rock with the elegance and sophistication of jazz. Conceived while Alex was pursing his jazz degree from New York's New School University, AST are known for their sophisticated re-harmonisations of classic hard rock and heavy metal songs, along with originals whose depth, humour and character are enthralling to fans across the musical spectrum, achieving legitimacy in the eyes (and ears) of sceptics while converting first-time jazz listeners to the pleasures of music without mosh pits.
The trio's 2011 album, Veritas, reached the Top Ten of the iTunes jazz charts at no.7, positioned between Dave Brubeck and Esperanza Spalding and was released via the esteemed jazz label, Palmetto Records. Since their 2002 debut, AST has been honoured with 4 ½ stars by Downbeat, reviewed by Jazziz, The Village Voice, has charted on the Jazz Week radio charts and enjoyed its status among the greats as an NPR Jazz Daily Pick feature.
Fans of the group include international superstars Rodrigo y Gabriella., who have taken the trio on tour, and Metallica bassist Robert Trujillo (a noted jazz fan and producer of the upcoming Jaco Pastorius documentary) who joined the band for an impromptu jam at Radio City Music Hall. AST was also the main support band on Rodrigo Y Gabriela's consecutive European and US tour in 2010, including five sold-out nights in London.
Skolnick's additional instrumental work include his acclaimed 2014 album "Planetary Coalition" (including Horacio "El Negro" Hernandez, Kiran Ahluwalia and many others), "What's Next?" – a jazz duo album by New York pianist-composer Randy Klein and several stints as a first-call guitarist for electric bass hero, Stuart Hamm. AST's first live album, featuring two new original tunes, is forthcoming.
Alex Skolnick Trio:
Alex Skolnick – guitar
(Testament, Trans Siberian Orchestra)
Matt Zebroski – drums
(Gil Goldstein, Dave Eggar)
Nathan Peck – bass
(Maynard Ferguson, Maria Maldaur, Richard Cheese)
www.alexskolnick.com
http://www.alexskolnick.com/
https://www.facebook.com/alexskolnick/
ALEX SKOLNICK TRIO (video):

ALEX SKOLNICK TRIO (live video):

ALEX SKOLNICK TRIO (live video):

ALEX SKOLNICK TRIO (live video):