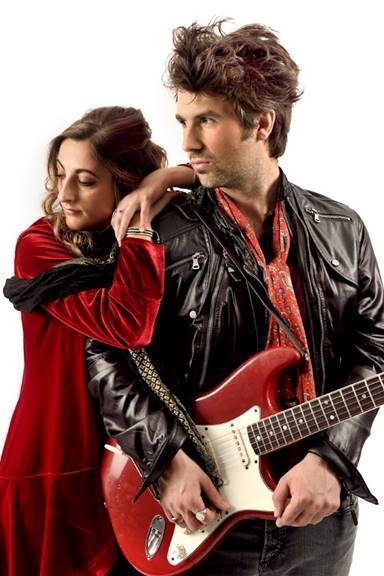 Lethbridge Owen Announce Their Debut Album and Premiere New Video
21st November 2018
Lethbridge Owen will be releasing their exciting debut album 'Mind Over Matter' on Friday 5th April 2019, with pre-order for both digital and physical media going on sale on Friday 7th December.
This rising, respected band are also  premiering their video of their first single 'All We Have is Hope' 
Lethbridge Owen are a Folk/West Coast-tinged Rock/Pop band, formed of singer/songwriters Kelly Louise Lethbridge and Jimmy Owen, who write in a traditional style. Their work is reminiscent of artists ranging from Fleetwood Mac to Jimi Hendrix, and from to Heart to Bonnie Raitt, with strong Pop elements. Their songs are catchy, carefully crafted and memorable.
Speaking of the band's debut album 'Mind Over Matter', Jimmy Owen says, "This record really is the result of emotion, rawness and passion for the music and what I truly believe in. I felt confessional and open when writing but most of all free and creative."
Kelly agrees, "I feel it's an expression of hard work and perseverance through many aspects of what life throws peoples' way. I feel it's also about ambitions and passion; that's what I feel."
"Together," they say, "we feel this album represents what Lethbridge Owen are all about and the journey we have travelled so far. We loved every second of creating it, regardless of the ebbs and flows. We can't wait to bring to a show near you!"
Working with great musicians and engineers, Lethbridge Owen's original material provides their audience with a refreshing sense of variety, emotion and great performances and musicianship. The band drummer is Erik Stams, who has over 20 years performing & recording experience and is a graduate of New York's High School of Music & Art. Bass-playing is by the talented, always-in-demand Noah Nelson (also a seasoned session man) and Chris Maresh (international superstar, and long-time bassist for the legendary guitarist Eric Johnson).
In the words of Guy Bellamy, from Great Music Stories (who showcased the band as their featured artist for August): "Lethbridge Owen's new music crosses genre boundaries with panache and class. Music that has echoes of Fleetwood Mac with a modern, vibrant application and is fully from the heart.  Thoughtful, fresh and engaging this is music that everyone should give a chance. It will richly reward those that do."
Pete Feenstra, of Get Ready To Rock Radio, adds his own praise, "Superb!! Love the little percussive pushes, pristine harmonies, Lovely production and intricate guitar work! It all flows!"
Lethbridge Owen are a band to look out. Check out the band's website for details of touring venues and dates.
https://www.lethbridgeowenmusic.com/