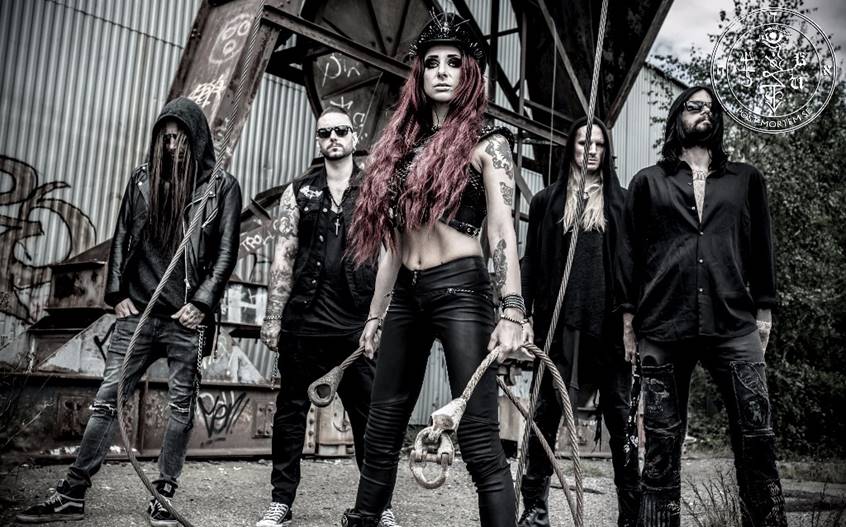 Liv Sin unveils new video 'The Fall'!
14th February 2018
"For this video of the song 'The Fall' we wanted to capture the energy of our live shows. It is one of our faster and aggressive songs, so it made sense in that purpose to represent our concerts."
The video was recorded in Stockholm and at the festival Skogsröjet in Rejmyre, Sweden, during the summer of 2017 when the band livestreamed the whole show on Facebook.
Liv comments; "Liv Sin is a heavy metal band and we want our shows to reflect that just as much as our music does. It should be an intense experience full of headbanging, pumping fists in the sky and screaming along in the lyrics. We hope that this video of the 'The Fall' will give you a taste of what that is like at a Liv Sin concert."
Liv Sin acclaimed debut album "Follow Me" was co-produced by long-time ACCEPT and U.D.O. member Stefan Kaufmann and U.D.O. bassist Fitty Wienhold. The album shows the power and attitude that Liv is known for and also has featuring artists such as Schmier from Destruction and Jyrki 69 from The 69 Eyes. 
The 'Follow Me' tour hit the UK, Germany, Austria, Czech Republic, Netherlands, Switzerland and Belgium. Next week they'll be going on a major tour in Spain. 
About Liv Sin: 
From the gutters of southern Sweden, Liv Jagrell emerged as the major force and vocalist of the hard rock band SISTER SIN. Throughout their 13-year career, SISTER SIN sold thousands of records and toured the world with high-profile tours supporting the likes of SLAYER and KING DIAMOND on the Rockstar Energy Drink Mayhem Festival. SISTER SIN toured relentlessly for over a decade across Europe and North America garnering an intensely loyal following of rockers that craved the band's aggressive and melodic brand of hard rock.
When SISTER SIN called it quits at the end of 2015, Liv knew that she had much more to offer the world and her fans. From this, LIV SIN was born in the spring of 2017.
What the press had to say about 'Follow Me'
'Metal at its purest'
4Ks – Kerrang
'Everything you want from a metal album'
 8/10 – Powerplay