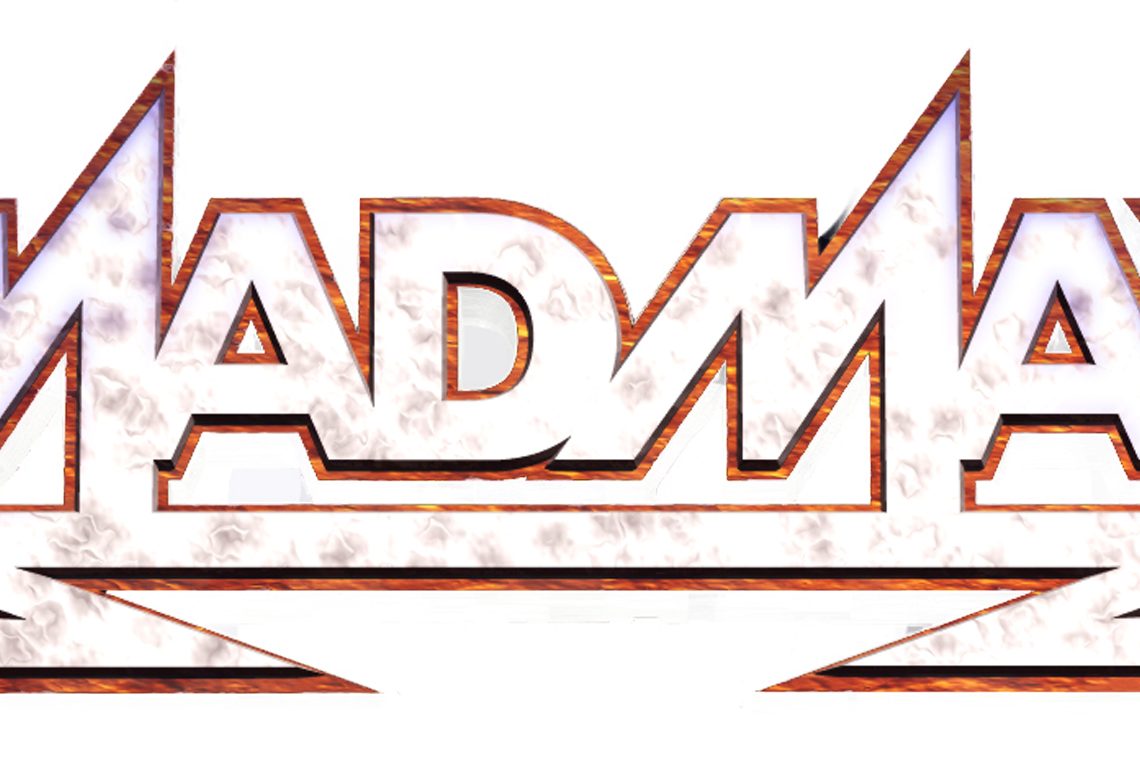 MAD MAX – New Studio Album '35' Released August 10th on SPV
2nd July 2018
0
By
John Deaux
Mighty classic melodic hard rockers Mad Max, who were formed in Munster in Germany 35 years ago, have announced the release of their magnificently muscular new studio album, '35', as a DigiPak CD, 180 gram red with black swirls vinyl LP (with printed inner sleeves + CD in cardboard case), download and stream on Steamhammer / SPV on August 10th.   '35' is a stupendous, classic yet totally contemporary melodic metal album, packed with immediately hummable, hard rocking anthems, all bursting with huge hooks and massive, groove-laden powerful guitar riffs.
An amazing video for stand out single 'Beat Of The Heart', (which could be described as the 2018 successor to Mad Max's most important hit 'Night Of Passion'), is set to be unveiled in June. Guitarist Jürgen Breforth states that; "For once in the history of Mad Max, we wanted to shoot a video that has the look and the cinematic quality of a real little motion picture. Thanks to the support of our sponsor Hubert Teichmann, we got that opportunity at last." Hubert Teichmann, (the owner of the private "Staudenbahn" railway line near Augsburg), who has been a staunch patron of the arts for a number of years, supplied the financial means that enabled Mad Max to film a clip in Berlin with a number of actors, among them leading man Vinzenz Kiefer (The Baader Meinhof Complex, the action/crime drama series Alarm für Cobra 11, Jason Bourne) and director/screenwriter Oliver Bethke.
Particular album highlights include the programmatic 'Rocky Road' with its lyrics about the inevitable highs and lows that every rock band has to go through on the course of its career, or the rhythmic, belligerent 'Snowdance'. Breforth; "Stylistically, this song stands out among the other tracks, which is why we weren't sure initially whether to include it on the album." Mention must also be made of 'False Freedom' with its socio-critical content, and the uptempo groove ridden track 'D.A.M.N.', (short for 'Devil's After Me Now'), which were co-written by Breforth with American lyricist Jason Smith. The album's bonus track is a sizzling cover of 'Paris Is Burning' in homage to Dokken, one of the most important inspirational sources of Mad Max's whole career; Breforth: "Don Dokken himself has authorised our version." 
'35', which was perfectly produced at the Kidroom Studios in Greven [except for the drums, which were superbly recorded under the guidance of Rolf Munkes (Crematory, Phantom 5, among others) at his Empire Studios in Bensheim near Frankfurt] was then expertly mastered at CS Mastering in Bratislava by Christoph 'Doc' Stickel (Michael Schenker Fest etc). 
Explaining why it took five years for the follow-up to 2013's highly rated 'Interceptor' studio album to come to fruition, Breforth states that "We've never produced a new album just because a record company asked us to or because it was supposedly high time to come up with a new recording. For us the all-decisive question before every production is merely: 'Do we still have enough ideas for an album that we as well as our fans will get excited about?' Only if everybody involved agrees on that point will we begin to work." '35' will not only appeal to every existing Mad Max aficionado, but is also set to win over hordes of new fans, once fresh ears hear these compelling classic hard rock compositions. 
How useful was this post?
Click on a thumb to rate it!
Average rating 0 / 5. Vote count: 0
No votes so far! Be the first to rate this post.
Related
About the author
Some say Yank My Doodle, It's A Dandy! is a biographical movie based on John. Some have even said that his favorite artist is Chesney Hawke! All we really know is he sleeps inside out and his hair tastes like candy floss.