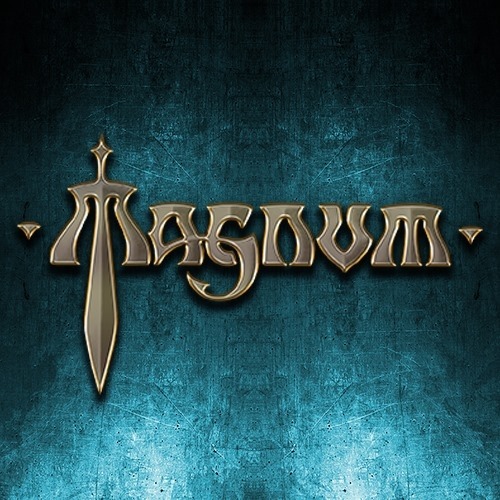 Magnum – Dance of the Black Tattoo – CD Review
5th January 2021
In an ever changing world, its good to know some things are as reliable as ever. Magnum are one of those things. They've been delivering consistently strong material ever since their 1978 debut, Kingdom of Madness. From hard rockers, and prog-tastic epics though to more balladic tracks, the quality of guitarist Tony Clarkin's song writing has shown no signs of lessening in that time. Once again joined by his erstwhile partner in crime, vocalist Bob Catley, this compilation showcases their collective talent to deliver excellent classic hard rock. However, it is not without fault. 
 This album is mooted as a companion release to 2017's The Valley Of Tears, The Ballads. Aiming to focus on the harder, darker side of their output, after focusing on the quieter side last time. While it certainly does deliver on that promise in places, it could've been so much better. Less a definitive collection of their heavier moments, its actually more of a round up of bonus material from previous releases during largely the last decade. As previously said, you can't criticize the quality of material, the main problem is that the album as a whole just feels like a bonus disc you get tagged onto a deluxe edition CD release. A miss mash of live tracks and radio edits. Great for the Magnum completist, but a bit lost on the casual listener. 

The album kicks off with five live tracks originally issued on various formats of the Escape From The Shadow Garden album. Black Skies is a  strong opener. It's the sort of dynamic, heavy, brooding epic that Magnum have delivered so well for years. One minute heavy, then restrained verses that give way to its heavy chorus again, great stuff.
Dance of the Black Tattoo is cut from the same cloth, and these are the stand out tracks on the album. Freedom Day's piano verses and powerful chorus, proves Bob Catley is still a strong vocalist in his 70s. All My Bridges' melodies hark back to the eighties, reminiscent of Just Like an Arrow. On A Storytellers Night's inclusion here is an odd one. Its hardly likely to get even the Magnum hardcore excited as they probably own numerous live versions of it already. Still a great song though. 
 On Christmas Day's radio edit gets its first CD release, exciting stuff! Its more of a ballad and would've been more at home on the ballad compilation than here. Indeed, one curiosity of this album, is that Your Dreams Won't Die appears on both releases. The live version here is pleasant enough, but both these tracks don't fit with the hard rocking aim of this album. Born To Be King is from 1990's Goodnight LA album, but never received a CD release. A strong song, that should've been included on what was quite a disappointing album upon release. 
Phantom of Paradise Circus and No God or Saviour are both bonus tracks from the deluxe edition of the Sacred Blood Divine Lies album. The former is a strong melodic pop rocker that deserved more than mere bonus track status. A hidden gem.  No God Or Saviour sees them back into a halfway house between a ballad and a rocker, without dipping its toe fulling in either camp. Ok, but not an essential track. A live version of 2016's Twelve Men Wise and Just picks up the pace nicely, and is Magnum at their rocking best, melodic, and epic in equal measures.  
From there we're back in radio edit territory. Show Me Your Hands from 2018's Lost On The Road to Eternity is a jaunty piano driven pop rocker, is ok, but there were far better tracks on that album.  Not Forgiven and Madman or Messiah from last years The Serpent Kings are far better. The former is a classic Magnum melodic hard rocker that oozes class. The latter is more dramatic rocker that is almost their trademark these days.  
Overall this album falls between two stools. On one hand, most of the tracks taken individually are good, but on the other, the album as a whole just falls flat. It is more of a stop gap compilation in the absence of a tour than anything else. It isn't the hard rocking set it promises to be, just a collection of rare tracks. As such, this one is aimed squarely at completists and the hardcore. There is a far better, more representative, compilation that could've been produced to showcase their harder edged side. There's more than enough of this material in the last decade alone. Having produced some of their strongest material to date in that period, it's a shame they missed this opportunity. 
Score: 6/10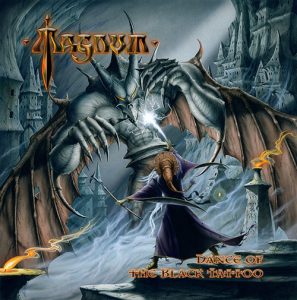 Tracklisting:
1 – Black Skies (live)
2 – Freedom day (live)
3 – All My Bridges (live)
4 – On A Storytellers Night (live)
5 – Dance of the Black Tattoo (live)
6 – On Christmas day (radio edit)
7 – Born To Be King
8 – Phantom of Paradise Circus
9 – No God Or Saviour
10 – Your Dreams Won't Die (live)
11 – Twelve Men Wise and Just (live)
12 – Show Me Your Hands (radio edit)
13 – Not Forgiven (radio edit)
14 – Madman or Messiah (radio edit)
Release date:  8th January 2021
Label: SPV/Steamhammer
For all things Magnum, click HERE and to purchase the album, click HERE