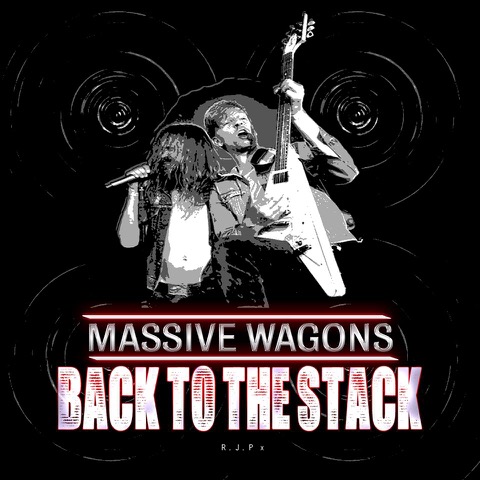 Massive Wagons release charity single and video in memory of the late Rick John Parfitt.
9th March 2017
Christmas eve 2016. A day that should be remembered for all the good things in life, family, friends and good cheer. However for many, including the guys in Massive Wagons it will also be remembered as the day Rick John Parfitt was no longer with us. Back To The Stack is Massive Wagons way of saluting their hard rocking, heavy riffing hero and sending him off their way, and what better way could there be?
Back To The Stack is the first brand new track by the Lancashire five piece to be released as a single since their critically acclaimed album Welcome To The World in April 2016, and the first new music to emerge from the writing sessions for album number 4. As well as writing the band continue to play heavily around the UK and into Europe during the run up to festival season.
The lads tribute to Rick was aired live for the first time to a sold out Manchester Ritz while touring in support of the rock legends The Wildhearts. The packed theatre most certainly approved, chanting Ricks name and raising their glasses to the main man, such is the love for the heaviest right hand in rock.
Back To The Stack
is set for worldwide release
Monday 24th April, 
along with the 
accompanying HD Video
.
 Proceeds are going directly to The Teenage Cancer Trust.
Rest in peace Rick John Parfitt.
11/03/2017 Legends Of Rock Great Yarmouth
22/04/2017 Diamond Rock Club Ireland
12/05/2017 Silja Rock Cruise Sweden/Finland
27/05/2017 Breaking Bands Stoke
03/06/2017 Camden Rocks Camden
09/06/2017 Skullfest Belgium
16/06/2017 The Scene Swansea
17/06/2017 Stone Free o2 Arena London
22/07/2017 Amplified Festival     Gloucestershire
05/08/2017 Cumbria Rock Festival Whitehaven
27/08/2017 Rockwich     Prestwich
24/11/2017 Winter storm     Troon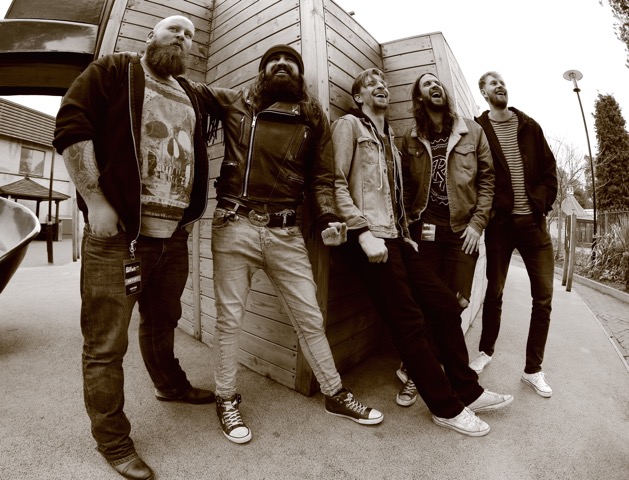 How useful was this post?
Click on a thumb to rate it!
Average rating / 5. Vote count: