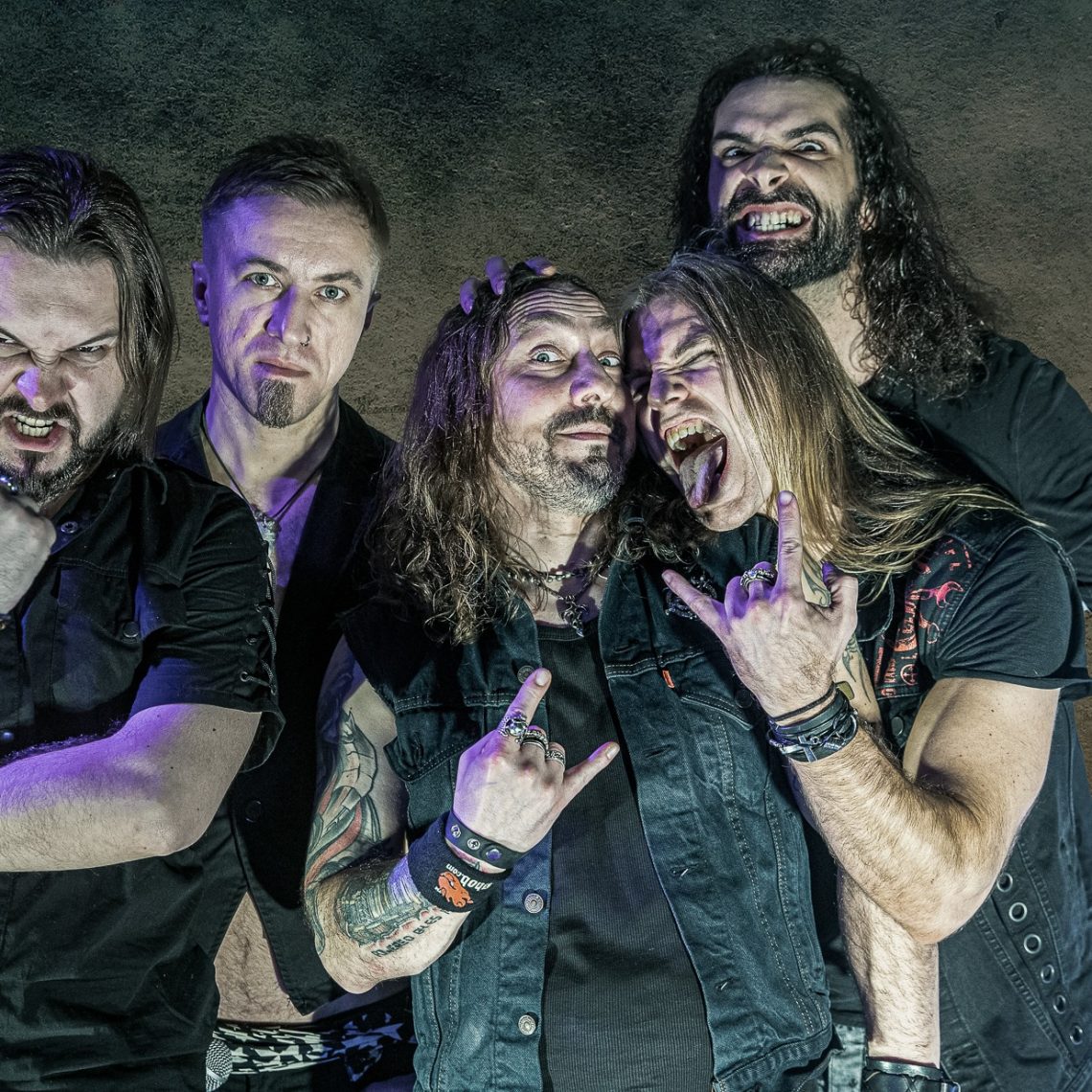 Metasoma Urge You Not To Buy Their New Single
2nd July 2020
0
By
John Deaux
Metasoma's new single 'Neverhere' is out Friday third of July and it isn't about Metasoma, dummy, it's about metal. When all this current bullshit subsides and everybody ventures outside of their front door, they'll find out something that we always knew, metal is unkillable. From the first chords of Paranoid, across the madness of Motorhead to the insanity of Babymetal, metal just won't die. In a hundred years from now historians will be scratching their heads watching footage of Slipknot playing to packed arenas, trying to come to up with a theory for its longevity.
But there isn't one. The spirit of metal is. Metal made the members of Metasoma make their personal pilgrimages from across the globe (Poland, America, France and Romania), to London, to form the band to worship at the alter.
Metasoma's frontman Vlad Iancu said:
"Neverhere is a multifaceted concept that, most of all refers, to people who for one reason or another had to leave home looking for something better."
So, don't but this record, play it fucking loud by all means, but save your money for when once again, you can meet your friends and brothers in arms. 
For those about to rock, we salute you. 
Pre-order / Pre-save:
https://distrokid.com/hyperfollow/metasoma/neverhere
https://metasoma.bandcamp.com
https://www.youtube.com/c/Metasoma
https://www.instagram.com/metasomaband/
https://metasoma.bandcamp.com
https://www.facebook.com/Metasoma.Metal/
How useful was this post?
Click on a thumb to rate it!
Average rating 5 / 5. Vote count: 1
No votes so far! Be the first to rate this post.
Related
About the author
Some say Yank My Doodle, It's A Dandy! is a biographical movie based on John. Some have even said that his favorite artist is Chesney Hawke! All we really know is he sleeps inside out and his hair tastes like candy floss.