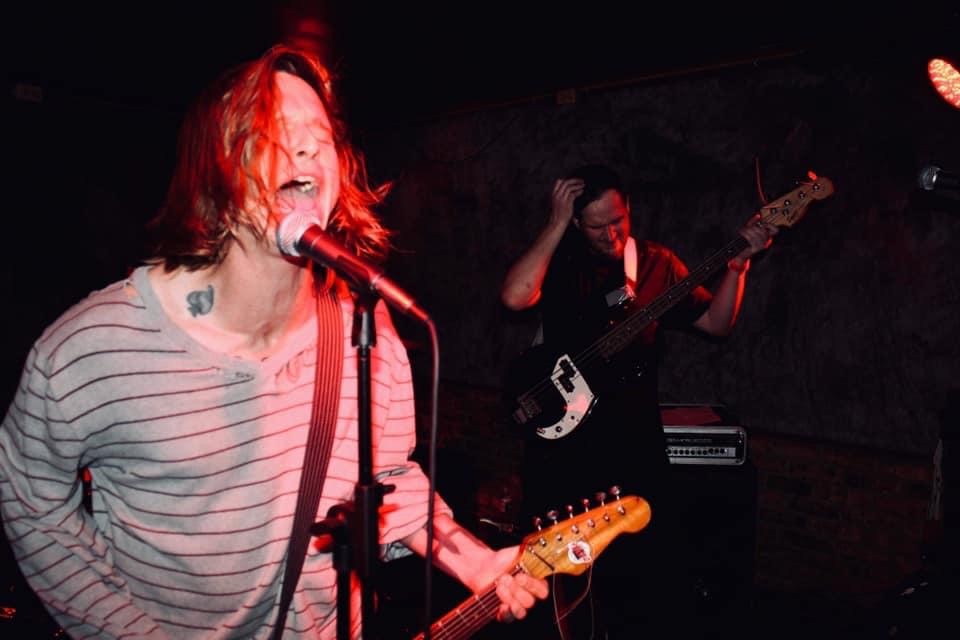 Matt from Shadow People introduces his Poo Baby
18th May 2021
0
By
Queen Nikki
Matt from Shadow People is a Sludge Lord from Louisana and apparently his animals are too. We caught up with him to find out more about his pets. 
At all about the Rock, we consider ourselves pet lovers, which is why we want to know all about yours! How many pets do you have? What are their names and why? How long have you had them? Tell us all about them! 
I have two dogs. One is named Poo belly and the other is named Toby and I've had them for about a year. Both are catahoula/ chihuahua mixes. Poo belly is slut and Toby is a cuck.
Wow! I mean, we've done like 80 of these interviews and this is already the strangest! But what are the weirdest things Poo Belly and Toby have done or what's the weirdest thing you have done with your them? 
The weirdest thing I have done with my pets is fuck my girlfriend in front of them. It just sort of happens. I forget they are there. The weirdest thing they have done is watch.
Well then, that's er…. Interesting and funny? Also a pretty good trick for both parties but can your pets do any cool tricks?
The best trick my pet can do is shit ten logs in my living room in a two hour span.
Oh my Goodness! Thats a lot of shit for such small dogs! All Hail The Dark Lord!!
This past year has been pretty manic, so you've no-doubt, like the rest of us, spent a lot of time at home. How have your dogs helped being at home for you? Have they been comforting, or have they just been driving you nuts? 
Both of my dogs are actually service animals and they do comfort me and my significant other. They definitely help during panic attacks and things like that. Whenever I'm having a bad day and I need a hug, I snuggle with them. I love my Poo belly. I miss her right now but Toby is still a cuck.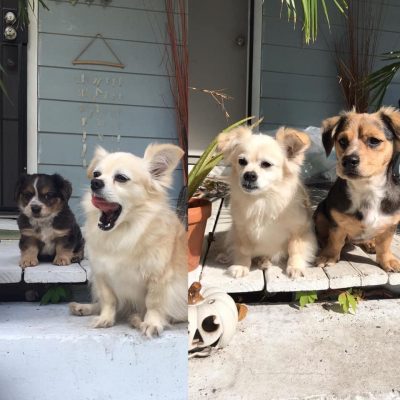 God Damn it Toby!!! Have you always been an animal lover? Have you ever owned any exotic or different pets?
I never really had attachments to animals until the past few years so no.
Are you one of those people that puts your pets into costumes? Don't be shy to tell us about their battle vest.
Sometimes when it gets cold, I put my Poo belly in a sweater and it is the most precious thing I've seen in my fucking existence.
Do they like it when you practise at home or have your pets had any influence on your music? Do they seem to prefer any particular genre of music more than another?
I listen to music loud so I would be an asshole if I forced my dogs to listen. That would hurt their ears. I don't write songs about animals.
Speaking of practising, any new music in the pipeline? If so when is it due and what can your audience expect?
There are 8 fresh songs that we will put out eventually after this release. As far as a due date, there is none. I'm sure it's got better chances of getting released post pandemic.
Have you anything you'd like to say to your fans/followers?
Stay safe. Wear a fuckin mask so we can come play a show at a city near you!
Well, great advice, it been a pleasure, pat your Poo Baby for us!
Links: 
About the author
"It does not require a majority, but an irate, tireless minority, keen to set bushfires in people's minds." Hail Satan!