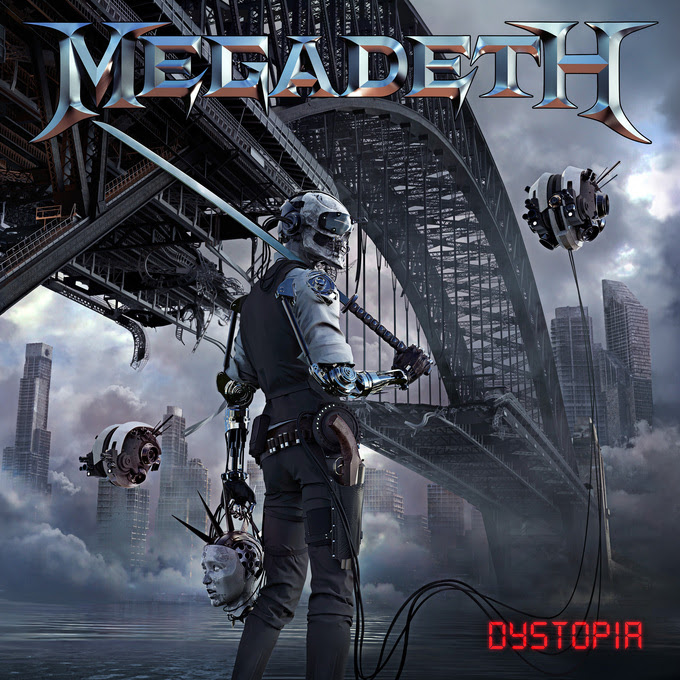 Megadeth – Dystopia Review
15th January 2016
After the disappointment that was Super Collider (2013) fans all over the world were starting to lose hope that they would ever listen to another killer Megadeth record. Sure, Endgame (2009) was good, the best since Cryptic Writings (1997), but 19 years and one good record in seven is not a good showing from Mustaine. After the 2013 fiasco Dave realized he needed to shake things up and started to look for new band members for Megadeth. After many months of secrecy Kiko Loureiro (Angra) and Chris Adler (Lamb Of God) were revealed to be the replacements for Shawn Drover and Chris Broderick. The reaction from the fans was mostly positive, Kiko's work with Angra was always excellent and Adler was one of the driving forces behind the mega phenomenon that Lamb Of God had become in recent years. Dave Ellefson was still the man behind the bass and a person Dave trusts to get the job done.
What followed was the internet/media hype machine in full force. With questions being asked left and right, fans were left wondering if Kiko would have sufficient creative freedom to express himself, and if Adler would have free reign in creating the powerful rhythms that he is known for. Some of the more negative fans were saying that Mustaine would never relinquish creative control and another dud would be recorded. What these so-called fans do not realize, is that Mustaine is not dumb, he recognizes talent and competence, that's why he choose these two guys for the job. Kiko Loureiro may not be Marty Friedman, but he recovered those fluid guitar solos from older records perfectly while adding in his own personal twist (as opposed to Broderick's more robotic fast shredding). Chris Adler on the other hand really elevated each track with his powerful drumming and tight technique, making the drums no longer an afterthought on a Megadeth record.
Dystopia looks to the past to create some thrilling tracks, there are details here straight from various past records. "The Threat Is Real" and "Dystopia" are reminiscent of Cryptic Writings with their fast paced galloping guitar and Dave's characteristic vocal snarl at the helm. "Bullet To The Brain" and "Post American World" have that Youthanasia vibe, with some very good mid-tempo moments punctuated by skilled guitar solos. "Lying In State" is a straightforward old-school Megadeth song, with incredibly fast guitars and the best vocal performance by Mustaine (his voice is no longer what it used to be). "Bullet To The Brain" is an unanticipated instrumental track that takes us back to Peace Sells… But Who's Buying? and Rust In Peace.
There are also some really interesting surprises in Dystopia, the track "Fatal Illusion" features some Brazilian thrash influences brought on by Kiko, and the piano at the end of "Poisonous Shadows" is an unexpected way to end a Megadeth song.
When it comes to pure quality, Dystopia may not be better than Endgame (maybe their best work in the past 19 years), but it is at least as good as that record. What really gives it value is that old-school feeling that reminds us all of a young Mustaine tearing it up on the guitar. Kiko and Mustaine's work on the axe is evocative of the Megadeth classics. Ellefson, as always, is extremely competent and Adler's work really elevates the final product. Dystopia is a record worthy of owning in a Megadeth collection, a very strong statement from Dave Mustaine who, after Super Collider, many had claimed was no longer able to write a killer record. This one will live on.
8/10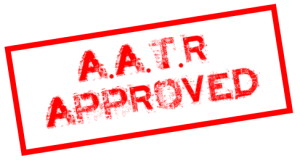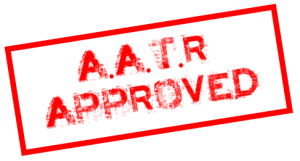 Dystopia
1.     "The Threat Is Real"
2.     "Dystopia"
3.     "Fatal Illusion"
4.     "Death from Within"
5.     "Bullet to the Brain"
6.     "Post-American World"
7.     "Poisonous Shadows"
8.     "Conquer… or Die!"
9.     "Lying in State"
10.     "The Emperor"
11.     "Foreign Policy" (Fear cover)
Dystopia is due for release January 22, 2016