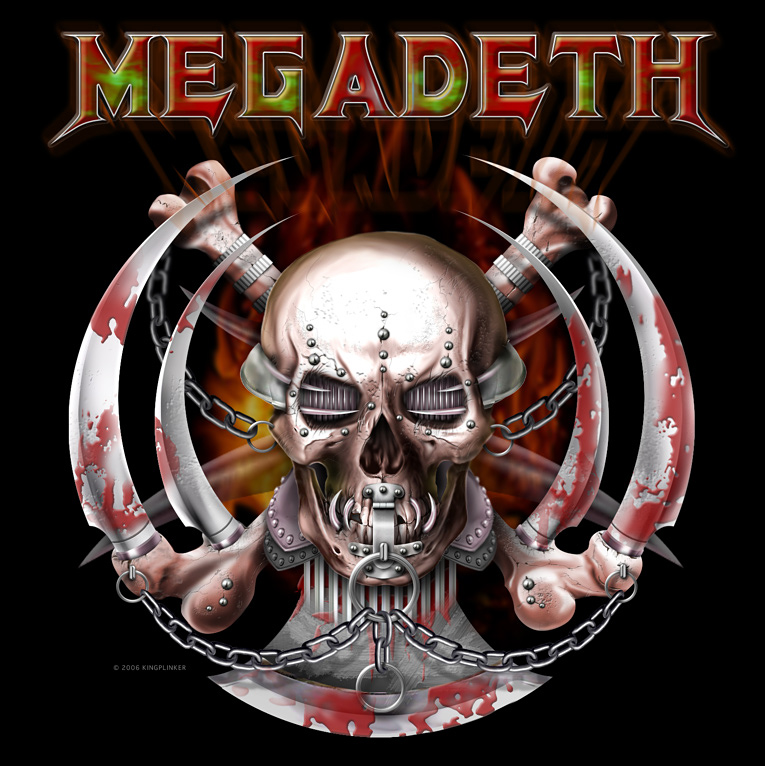 Megadeth Issue Picture Disc Vinyl
31st October 2014
MEGADETH ISSUES THE FIRST FIVE MAJOR LABEL ALBUMS ON PICTURE DISC VINYL
On November 10, 2014, Universal Music will issue the first five platinum-selling Capitol Records MEGADETH albums on limited edition picture disc vinyl.
Titles include 1986's Peace Sells…But Who's Buying?, 1988's So Far, So Good…So What! and 1990's Rust In Peace; as well as 1992's Countdown To Extinction and 1994's Youthanasia, both making their debut on picture disc.
Each album will feature remastered mixes by Dave Mustaine with the original album track listings and will include a Back To Black download voucher.
Click on each image to pre-order
Peace Sells…But Who's Buying?
So Far, So Good…
So What?
Rust In Peace
Countdown To Extinction
 Youthanasia