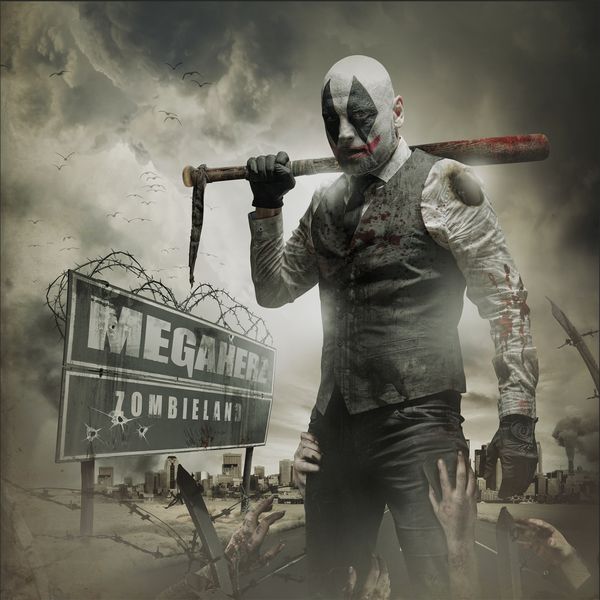 Megaherz – Zombieland
24th October 2014
I had to do some homework before reviewing Zombieland, the latest long player from German industrial rockers Megaherz. This is a band that has carved it's way through the German Metal market for the past 20 years, seeing many line up changes over the course of their 8 full studio albums and additional EPs/remixes. Their musical style has also fluctuated throughout their long career as personnel changes brought new influences and sounds, but what has remained constant is a strong focus on heavy riffing and solid rhythms.
For those non-German speaking listeners (like me) Megaherz draw obvious comparisons to fellow metal behemoths, Rammstein, but lets not be fooled here, Zombieland has neither the musical prowess or sheer power of a Rammstein release. That is not to say that Zombieland isn't worth investing in. The truth is that given time the album does start to get under the skin.
Opening track Zombieland begins with an eerie but not entirely unexpected soundbyte before kick drum and guitars begin the album proper. Keeping the music simple but effective provides vocalist Alexander Wohnhaas with the perfect backdrop for his rough, gravel-like tones and both are equally complemented by subtle synths before the chorus is delivered resulting in a fairly large degree of satisfaction; already Zombieland has put a smile on my face. Things do however get a little calmer over the course of the next 4 tracks. Heavy guitars, bass and drums remain but the songs have a more commercial slant, all starting with trance/dance like piano before picking up the pace; Fur immer for example sounding so much like a German Rock Radio epic that I was almost reaching for a lighter.
Zombieland hits the mark again with Leibslingsfeind and Fanatisch. Still keeping things simple but effective the album really begins to gain momentum, and by the time Schwarzer Engel hits it's crowd pleasing chorus I know I will be playing this in the car a lot over the next few weeks. Unter Strom is the fastest track on the album and one for which I would love to be in the crowd when they play it at one of their no doubt forthcoming festival appearances.
I think it is fair to say that Megaherz are an acquired taste and this is especially so with UK listeners but there is so much on this album to keep us nodding our heads and tapping out feet; despite the fact that we have no idea what they are singing about. Zombieland improves as it moves from track to track and with each listen, and whilst the appearance of the band may put some listeners off, we must remind ourselves of the music released over the years by other artists that have penchant for 'dressing up'. in summary, I like it.
Score: 6 out of 10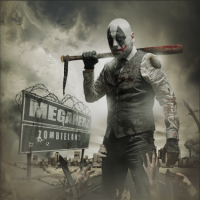 ALBUM INFO
Track Listing:
01. Zombieland
02. Himmels…er
03. Fur immer
04. Roter Mond
05. Wir kinnten Gitter sein
06. Lieblingsfeind
07. Fanatisch
08. Schwarzer Engel
09. Unter Strom
10. Gegen Den Wind
11. Hurra wir leben noch
12. Frei
Release Date:
27 October 2014
Label:
Napalm Records
Band Website (English):
http://www.megaherz.de/eng/