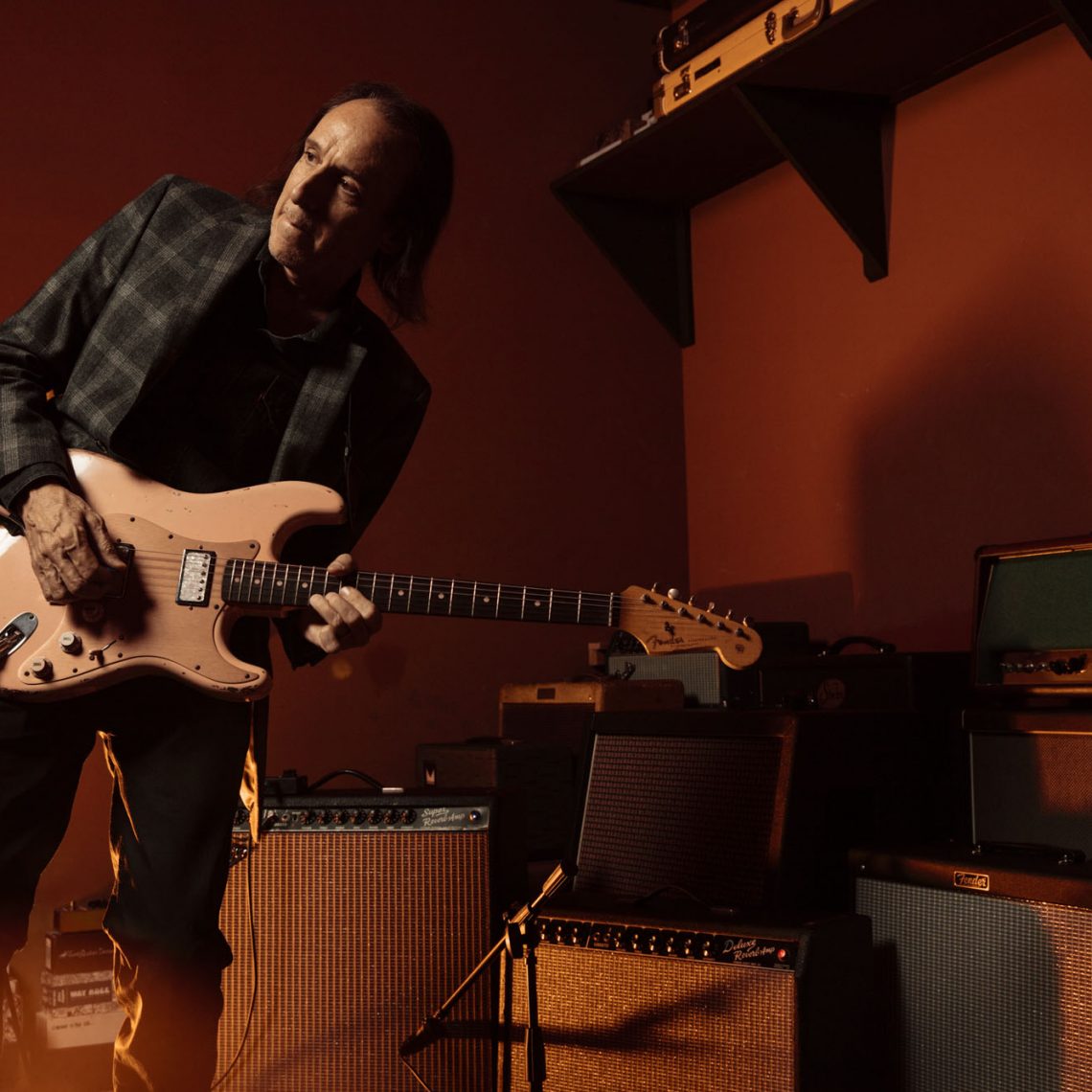 Michael Landau New Album: Rock Bottom Released: 23rd February Via Mascot Label Group/Provogue
22nd January 2018
Mascot Label Group announces the arrival of the latest from certified LA guitar legend Michael Landau. His new album Rock Bottom, will be out on February 23rd via Mascot Label Group/Provogue.



Rock Bottom sounds like it left the Morrison Hotel in 1970, got lost in Laurel Canyon, and finally found its way out onto Ventura Boulevard in 2017. It suggests Joni Mitchell's heady brew of imagery laden words and mystical melodies as easily as it evokes Hendrix, Arthur Lee and Love's Forever Changes, and Buffalo Springfield. It is, however, above all, an album with a singular voice of its own. Have you ever been experienced? Well, this album will get you where you're going.

 

Michael Landau, "I've been playing mostly instrumental music for the past 10 years, out of nowhere I woke up one morning with the strong urge to play some hard edged music with vocals… guess it makes sense because it's really the music I grew up on. So I reunited with my ole pal David Frazee from the Burning Water days, we wrote a lot of songs together, most of which ended up on this new 'Rock Bottom' record."

 

Michael Landau has surrounded himself with familiar faces from his past – longtime collaborator David Frazee (Burning Water) on vocals and lyrics that can only be called poetry, his brother Teddy Landau (Raging Honkies) on superlative bass (which should end up on some future top ten lists), Larry Goldings on organ, and Alan Hertz playing drums, and their familiarity gives this album an incredible sense of timing and cohesion. There are myriad twists and turns, and the record unfolds to reveal exotic sounds and feelings, but it's so well composed and performed that it is like taking a sonic, spiritual vacation.

 

"Michael Landau is an undiscovered gem… one of God's guitar players. I grew up playing with him, and he's really inspired me. Michael is absolutely one of my favorite guitar players in the world." ~ Steve Lukather, Toto.

 

Landau is a certified guitar hero, of that there is no question, but this bit of heroism is much like that of, let's say, Robin Trower – what makes this heroic is not just consummate chops and licks, but a deft sense of style, composition, and taste. There are moments when your jaw drops at the technical prowess on hand, but it's the songs and the sounds as a whole that make this one of the most satisfying and adventurous trips you'll take this year.

 

After growing up on the music of the Beatles, Jimi Hendrix, Cream, and Led Zeppelin, Michael Landau toured the West Coast with Robben Ford before he was an adult. At 19, he joined Boz Scaggs for a world tour before settling down for sessions with Pink Floyd, Miles Davis, Joni Mitchell (he toured extensively with Mitchell throughout the early '80s), BB King, James Taylor, Ray Charles, Rod Stewart, and countless others.

 

Rock Bottom is an album for its age. In times of existential angst and cultural unrest, it acts as a spiritual calmative, engaging and holding you without knocking you about unnecessarily along its course. A day trip into the collective consciousness of its players. Listening to this band is akin to watching a thousand birds flying in formation, climbing, diving, circling and back around without ever colliding. It colors its jazz roots just enough to never lose its pop contingent. You get the idea that this record came very easily to those who were creating it, even though it is clear in its sophistication and intellect.

 

Michael Landau: "We recorded the basic tracks on analogue tape then finished it in the digital world. I mixed the record on an API console and kept it as big, open and natural sounding as I could."

 

"We mastered the record to be played at a healthy volume on a real stereo system, or with a good set of headphones. I recommend listening to it with a hot cup of green tea, or perhaps eight Guinness beers, or any other drug of your preference…or maybe just let the music be the drug…?"

 

From the Sgt Pepper-esque warm-up intro to the mind-warping "Squirrels" to the late night jazz room sounds that haunt "Freedom", Landau and Frazee weave tale after tale that will have you wondering how you can be in two places at one time, but relax and enjoy the ride. These like-minded musical scientists have created Rock Bottom for your listening pleasure, a record which sits as comfortably in 2018 as it may have in 1967. The set closing "Speak Now Make your Peace" would have sounded great at Woodstock.