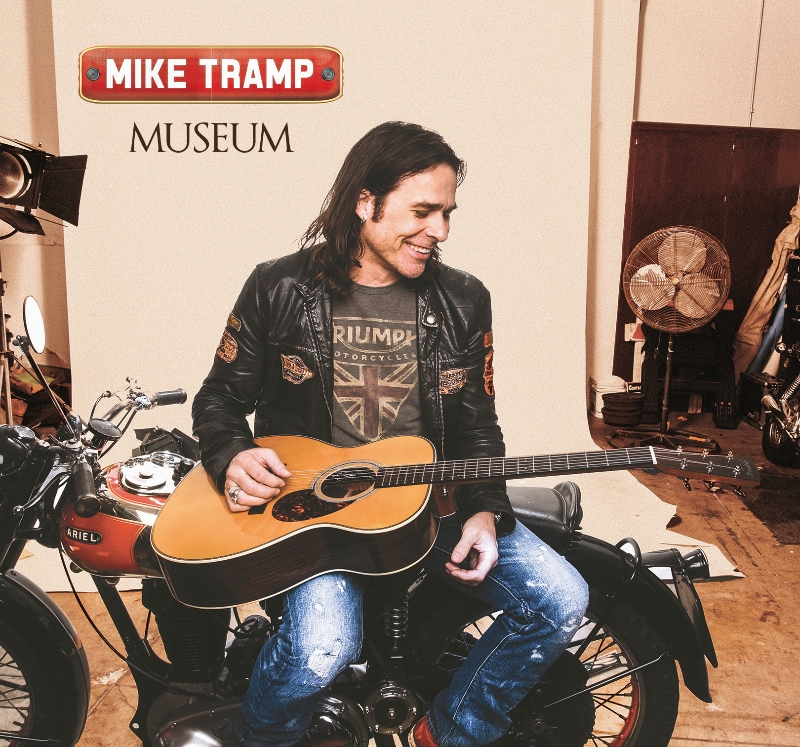 Mike Tramp no. 3 on the Danish charts
29th August 2014
Last week Mike Tramp released his praised solo album "Museum" which debuted on the Danish album charts at no. 3.
"Museum" is an album that follows the musical steps of his last album "Cobblestone Street", which showed Tramp from a more singer-songwriter and roots-based angle than his earlier work. "Happy to know someone still like homegrown organic music", Tramp says to the news.
CEO, Michael H. Andersen from Target Records says; "Mike Tramp is the proof that a loyal fanbase is worth gold. Museum is in my book clearly Tramp's strongest solo album – do yourself a favour and check it out ".
Also the German magazine "Rock It!" are impressed by the former front man of million-selling hard rockers White Lion:
"The opener, "Trust In Yourself", grabs hold of the listener immediately and doesn't let go afterwards. "Down South" reminds, towards the end, of the legendary "Beatles" with their melodies "Better" and "Freedom" and would probably give Tom Petty a lot. I have said it many years: this man should play in stadiums and not in small, sweaty clubs".
As part of his release Tramp gave no less than four release concerts at the newly opened Zeppelin Bar, Café and Venue in Copenhagen. The four concerts took place the 14th – 17th of August, where the place was packed with devoted fans. All the concerts were completely sold out. Tramp delivered outstanding performances with special themes and different set list every night to a dedicated crowd.
Directly after the release Tramp on tour in Europe, where he is at the moment.
Mike Tramp Europe tour dates:
28/8 Colwyn Bay, UK
29/8 Bolton, UK
30/8 Stockton-on-tees, UK
31/8 Grimsby, UK
01/9 Wakefield, UK
03/9 Edinburgh, UK
04/9 Inverness, UK
05/9 Glasgow, UK
06/9 Ballymena, UK
07/9 Newcastle Upon Tyne, UK
09/9 Evesham, UK
10/9 Wolverhampton, UK
11/9 Sutton in Ashfield, UK
12/9 Cardiff, UK
13/9 Sheffield, UK
14/9 London, UK
16/9 Oostende, Belgium
18/9 Beerse, Belgium
19/9 Deinze, Belgium
20/9 Vauréal, France
21/9 Weert, Netherlands
22/9 Tilburg, Netherlands
23/9 Bremen, Germany
1/10 Stockholm, Sweden
3/10 Sandviken, Sweden
4/10 Trollhättan, Sweden
10/10 Slagelse, Denmark
16/10 Helsinki, Finland
17/10 Vaasa, Finland
18/10 Drammen, Norway
23/10 Skærbæk, Denmark
24/10 Randers, Denmark
25/10 Naestved, Denmark
31/10 Copenhagen, Denmark
01/11 Nakskov, Denmark
04/11 Ishøj, Denmark
07/11 Fredericia, Denmark
08/11 Aarhus, Denmark
15/11 Odense, Denmark
18/11 Copenhagen, Denmark