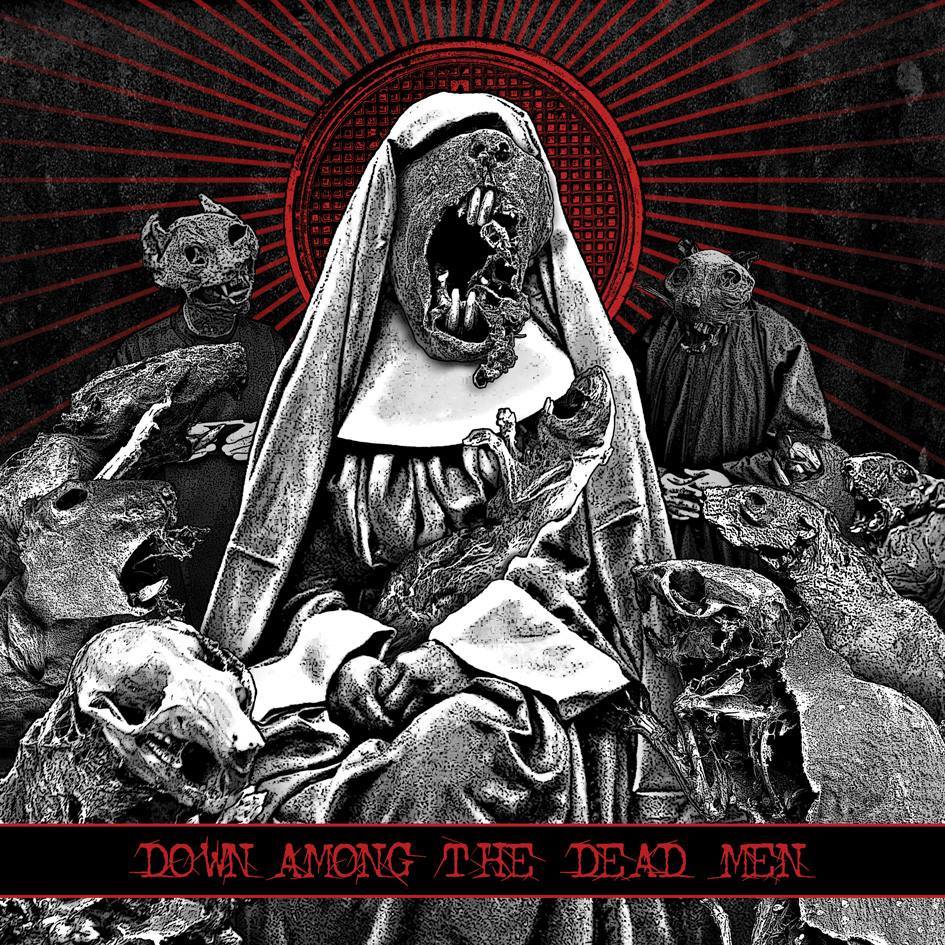 Miseo / Down Among The Dead Men – Split EP
12th April 2015
Brutal Art Records from Germany are one of my favourite independent records labels, releasing high quality death and black metal vinyl EPs from a number of established and up and coming bands.
Their latest offering (co-released with the Dead Beat Media label) is a split EP featuring German death metallers Miseo (whose debut album, Lunatic Confessions was one of my top 5 releases of 2014) and Swedish / UK death metallers / crust punks Down Among The Dead Men (who feature Dave Ingram, ex-Bolt Thrower, on vocals).
As a fan of both Miseo and Bolt Thrower I had very high expectations for this EP.  I'm thrilled to say I wasn't disappointed – because the four tracks on this EP are brutal as hell and as impressive as fuck!
If you've heard the Miseo album you'll know what the expect from these guys.  'Recognize The Fall' and 'Addicted To Death' are both perfect examples of how to give old school death metal a new lease of life – they're pulverising and relentless tracks, with chugging guitars, catchy riffs, pounding drums, and raw vocals that compliment the music perfectly.
Somehow, Down Among The Dead Men's 2013 self-titled debut passed me by, but on the strength of 'The Faceless' and 'Cyber Tomb' I will definitely be getting myself a copy of the debut album, and will be keeping an eye out for future releases – this is punishing death metal with an awesome grind / crust edge to it, all topped off nicely with Dave Ingram's vocals.
Check out the official trailer for the EP below –
The musical production on all four tracks on this split EP is first class and the EP, as ever with Brutal Art Records, is beautifully packaged with colour covers and full lyrics.  Not only that, but the vinyl comes in one of three fantastic colours – white, black/green swirl, or red!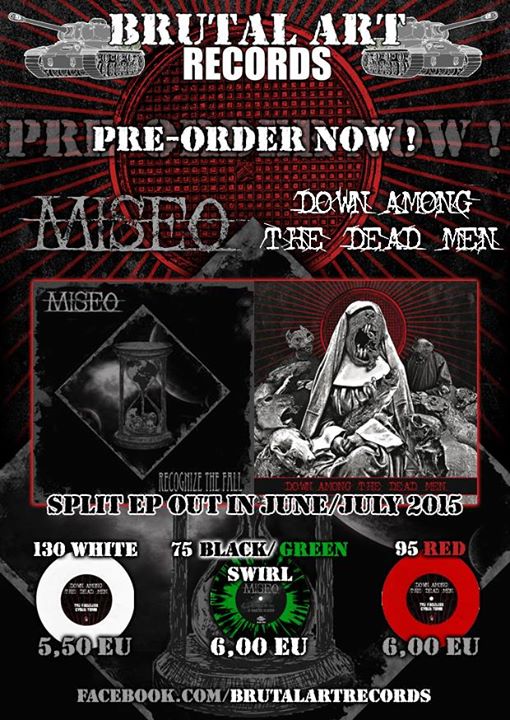 This is another impressive release from Brutal Art Records / Dead Beat Media – so help support these labels and get yourself a copy of this before it sells out – check out the links below !
Score: 9 out of 10
EP INFO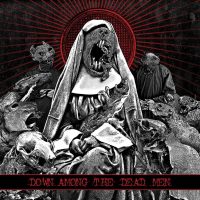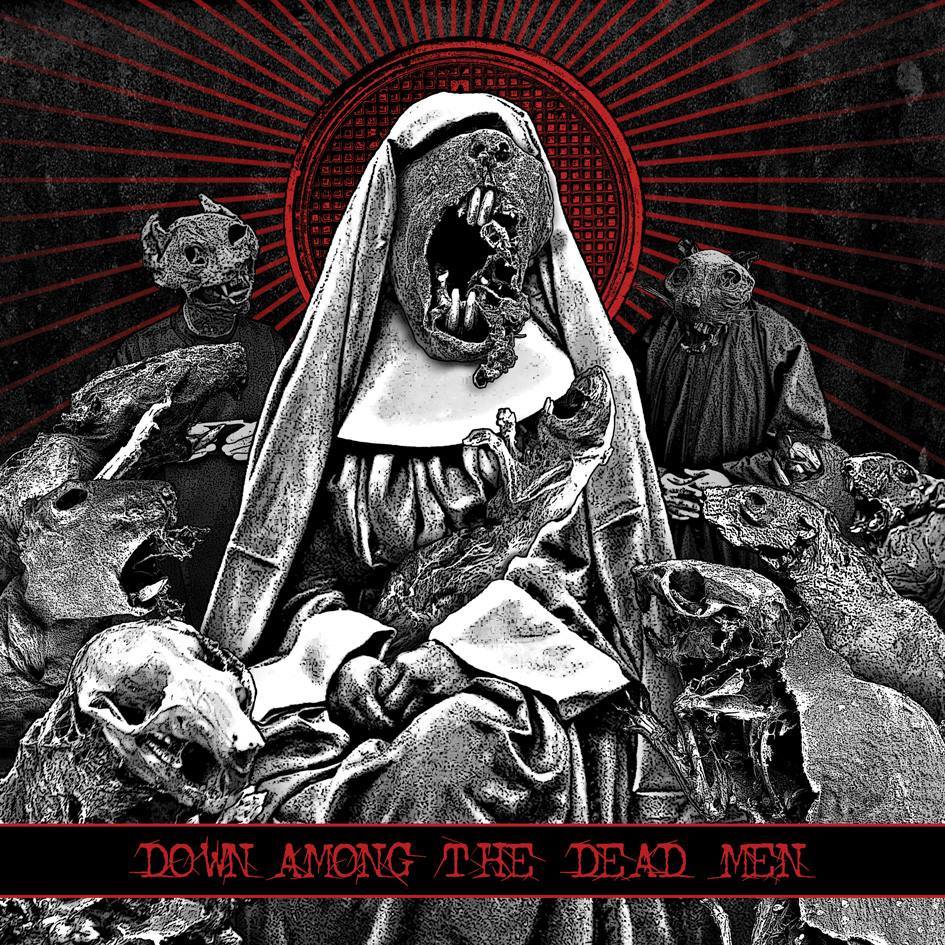 Tracklist
Side A: Miseo
01. Recognize The Fall
02. Addicted To Death
Side B: Down Among The Dead Men
03. The Faceless
04. Cyber Tomb
Released
June / July 2015
Record Label
Brutal Art Records / Dead Beat Media
Links
https://www.facebook.com/brutalartrecords?fref=ts
https://www.facebook.com/deadbeatmedia?fref=ts
https://www.facebook.com/OfficialMiseo?fref=ts
https://www.facebook.com/DownAmongTheDeadMen?fref=ts