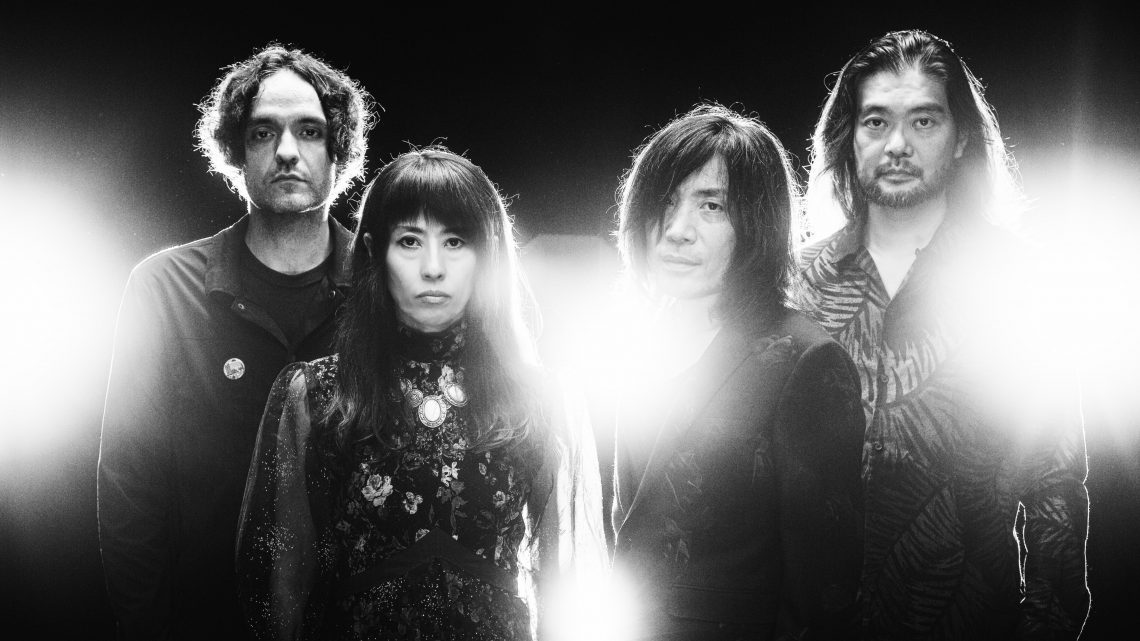 MONO share live video for 'Nowhere, Now Here' and announce new live album 'Beyond The Past'
25th February 2021
Japanese instrumental rock band MONO have shared the new official live music video "Nowhere, Now Here" performed and recorded at London's historic Barbican Hall on December 14, 2019 as part of the 20 year anniversary celebration with the Platinum Anniversary Orchestra, formally known as the National Youth String Orchestra.



Created by one of the band's longtime partners Ogino Design, featuring a beautifully captured live recording of the night by Matt Cook and footage by Honeycomb Films, the video brings back the memory of the night vividly almost like a short film. Guitarist Taka states,
'We're excited to reveal our new live video taken from our 20 year anniversary special show at Barbican Hall in London on December 14, 2019. The featured song "Nowhere, Now Here" is a song about heading towards the light from the darkness. This is a song we especially wanted you to hear during the current pandemic. We sincerely hope that we can meet everyone again at our shows soon.'


The full recording of the night will be released as a live album, "Beyond the Past • Live in London with the Platinum Anniversary Orchestra", on March 19, 2021 via Pelagic Records, on 3xLP and 2xCD with a 40-page photo book.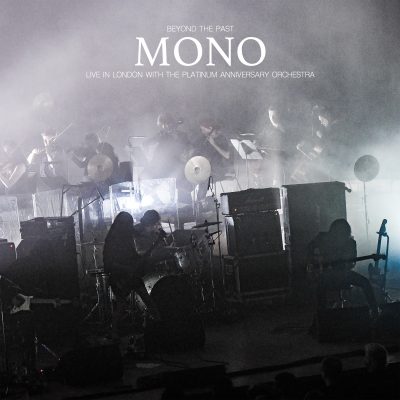 For two decades, MONO have defined and re-fined a kind of orchestral rock that is as emotional as it is experimental. Their 10 studio albums over those 20 years have established MONO as what Pitchfork described as "one of the most distinctive bands of the 21st Century." Meanwhile, their live concerts are typically more subdued in instrumentation – and more supercharged in volume and voltage. Rarely is there the opportunity to combine those two experiences. In their 20-year history as a band, MONO have presented no more than a half-dozen live concerts featuring the support of an orchestra. Such events are not only unusual they are also unforgettable.
For that once-in-a-life- time event, MONO selected a memorable lineup of old and new friends, including fellow Japanese underground icons, Boris and Envy, as well as French post-metal legends, Alcest, and UK collaborators A.A. Williams and Jo Quail. The event culminated with MONO performing with The Platinum Anniversary Orchestra, featuring National Youth String Orchestra to a rapt, sold-out audience of 2,000.
Playing through a two-hour set that touches on the band's entire history, the sheer euphoria and dynamic resonance that engulfed the massive crowd was captured in brilliant detail by MONO's live sound engineer, Matt Cook. 
Meticulously mastered by Bob Weston and presented here in its entire two-hour glory, Beyond the Past is one of the most essential MONO recordings. Packaged in a triple gatefold with accompanying 40-page photo book, this is the rare document of an event that is an event in and of itself.
MONO Live dates: 
Aug 19 / UK Bristol / ArcTanGent Festival 2021 
European Tour 2022 (postponed from 2021) 
Feb 11 – SE Stockholm, Sodra Teatern 
Feb 12 – DK Copenhagen, Pumpehuset 
Feb 13 – DE Hamburg, Uebel & Gefahrlich 
Feb 14 – DE Berlin, Hole 44 
Feb 15 – DE Cologne, Luxor 
Feb 16 – CH Zurich, Mascotte 
Feb 17 – CH Bulle, Ebullition 
Feb 18 – FR Toulouse, Le Rex 
Feb 19 – FR Biarritz, Atabal 
Feb 21 – PT Porto, Hard Club 
Feb 23 – ES Seville, Custom 
Feb 24 – ES Murcia, Garaj 
Feb 25 – ES Madrid, Shoko 
Feb 26 – ES Barcelona, Apollo 2 
Feb 28 – FR Besancon, L'Antonnoir 
Mar 1 – FR Paris, Trabendo 
Mar 2 – BE Antwerp, Zappa 
Mar 3 – FR Lille, Aeronef 
Mar 4 – UK London, Lafayette 
Mar 8 – UK Glasgow, St. Luke's     
Mar 9 – UK Leeds, City Varieties