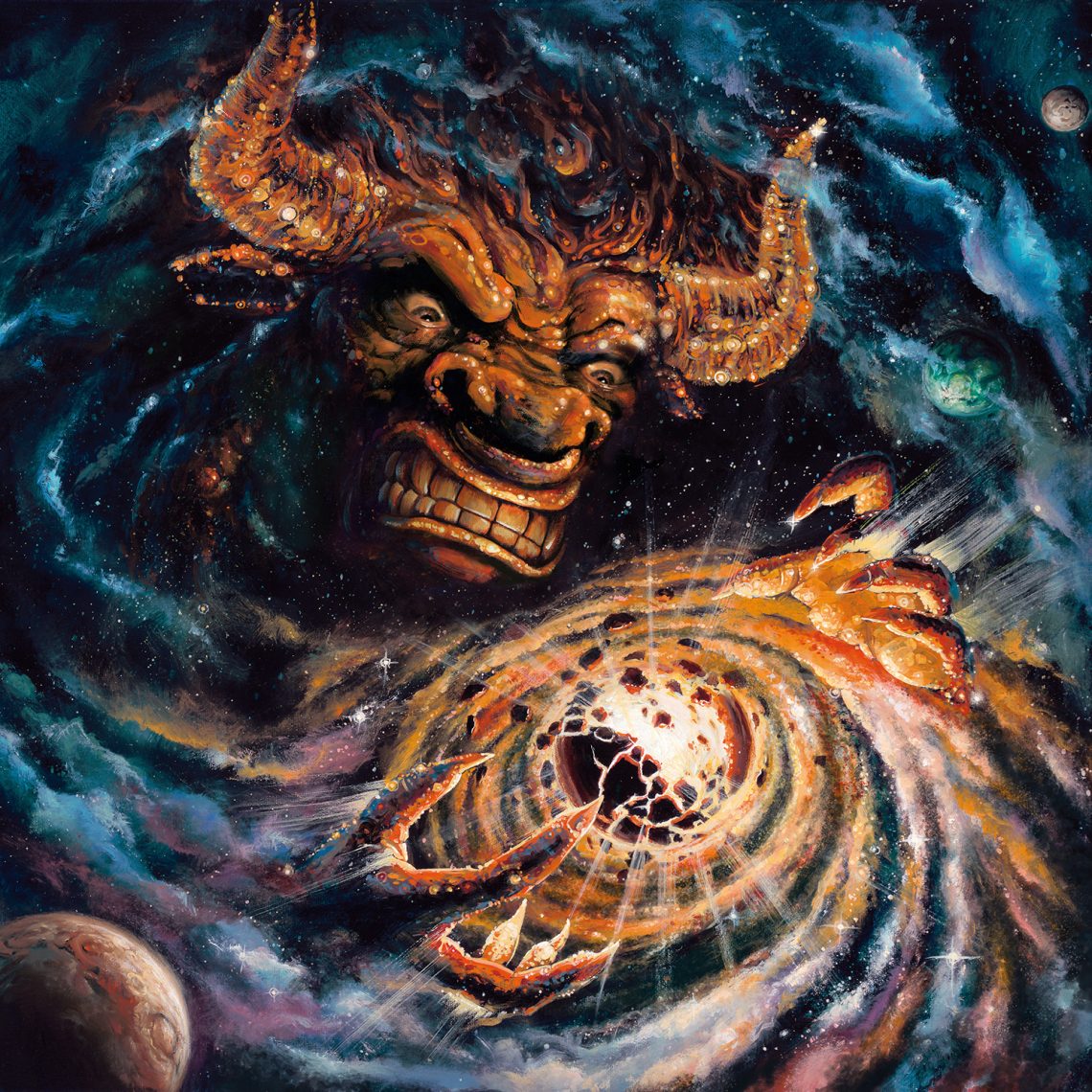 Monster Magnet – Milking The Stars: A Re-Imagining of The Last Patrol
28th November 2014
Reconvening after 2013's The Last Patrol, Dave Wyndorf and his fellow Space Lords are back with their tenth studio album..and it's a pretty unique and interesting proposition.
Entitled Milking The Stars: A Re-Imagining of The Last Patrol, it's not just a remixed version of their last album, but rather it's an album of new recordings and also new arrangements, the aim of which, according to Monster Magnet mastermind Dave Wyndorf is to give the album a "weird 60's vibe".
Opening the album is "Let The Circus Burn" which is essentially an instrumental introduction to the main event. The backbone of the track is a thundering tribal drum pattern with some very psychedelic guitar effects swirling around to create the mood, which is further enhanced by some cool keyboard work, all building up nicely to the final crescendo. Not many bands could pull off an intro in excess of 7 minutes long, but then not many bands are as effortlessly cool as Monster Magnet.
The first "proper" track on the album is "Mindless Ones '68" and it's still classic Monster Magnet, but it definitely has the aforementioned vibe that the band were aiming for. It's certainly one of the harder hitting tracks on this album but the fact they have put it so early on is in no way detrimental to the flow of the album.
Following on from this, we have "No Paradise For Me" which has some nice acoustic guitar work layered beneath the electric guitars, which creates a really full, lush sound.
It's obvious that the band have spent a lot of time and care in getting the sound they wanted. Each listen reveals something else in the mix that may have passed you by on previous spins, such as some really cool bass runs intertwined with the guitars.
"End Of Time (B3)"  keeps the album cracking along with a great riff, driving drums and a great vocal from Wyndorf. It's a really catchy number, worth the price of admission alone for some searing  lead work.
As I've mentioned earlier, the production on this album is top notch, the drums in particular sounding full and organic, something which is really nice to hear in today's pro tools era.
The added use of extra instruments such as a mellotron only serve to enhance the atmosphere and it really is credit to the vision of the band as to how well this has worked for them.
The title track "Milking The Stars" is a hypnotic affair that certainly does evoke the more epic elements of The Doors, for example, but always has their own mark indelibly stamped all over it. Featuring a particularly soulful vocal performance, this track has to be one of the highlights of a very engaging album. It's a great track that will hold your interest for its entire seven minutes and you will no doubt find it has wormed its way into your brain, there to remain for some time…good luck trying to dislodge it!
Monster Magnet have proved they have a knack for writing material of a consistently high quality of the course of their career and this album illustrates that point perfectly. It works not only as a re-imagining but also as a companion piece to The Last Patrol. Anybody who is looking for something to get their teeth into should give this a spin as I'm sure they'll find it extremely rewarding.
In the form of the final track, "The Duke",  the guys have saved the best for last. Clocking in at just over five minutes, it's chock full of that patented Wyndorf cool, intensely bluesy guitar lines with added wah wah and topped of with some sprawling bass lines  that work tightly with the drums to show just how good these guys are at what they do.
I like this album a lot, mainly because they have assembled something that really benefits from repeated listening. It's the kind of album that is great to stick on if you want to escape from whatever trials the outside world is throwing at you and just immerse yourself in some fantastic music.
Score: 8 out of 10
ALBUM INFO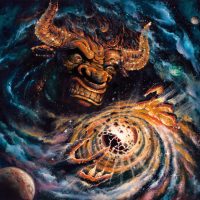 Tracklist
1. Let The Circus Burn
2. Mindless Ones '68
3. No Paradise For Me
4. End Of Time (B3)
5. Milking The Stars
6. Hellelujah (Fuzz And Stomp)
7. I Live Behind The Clouds
8. Goliath Returns
9. Stay Tuned (Even Sadder)
10. The Duke (Full On Drums 'n' Wah)
Record Label
Napalm Records
Release Date
November 14th 2014
Links
http://www.zodiaclung.com
https://www.facebook.com/monstermagnet?fref=ts