Mordred announce new single and UK tour
9th July 2014
San Francisco based crossover-metal band Mordred are back to tour the UK (and Ireland) this summer.
It's been 22 years ago since the band last played here and they are thrilled to announce these dates.  Not only that, but they will be releasing their brand new single 'The Baroness' through Believe Digital on 11th August 2014.
Mordred have been on hiatus for a couple of decades and are returning with the recently reunited line-up responsible for In This Life and Vision:  Scott Holderby (Vocals), James Sanguinetti (Guitar), Danny White (Guitar), Arthur Liboon (Bass), Aaron -pause- Vaughn (Keyboards, Vocals, Turntables) and Jeff Gomes (Drums).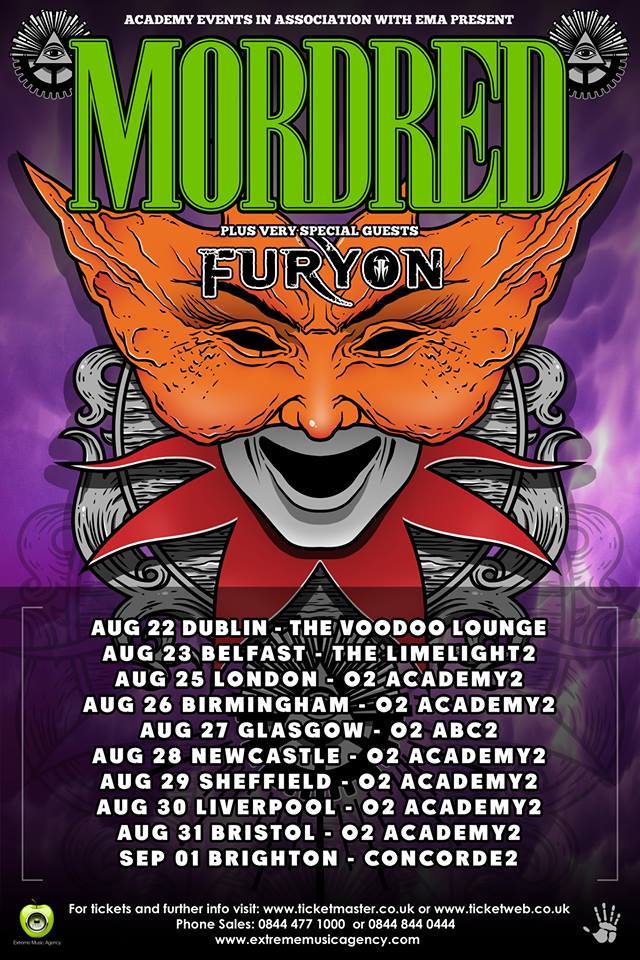 Mordred have an Indiegogo crowdfunding campaign to help raise funds for the tour.  You can support them by visiting:  https://www.indiegogo.com/projects/mordred-summer-tour-and-new-ep–2
Mordred can be found at:
https://www.facebook.com/MordredBand
https://twitter.com/MordredBand
http://www.youtube.com/mordredband