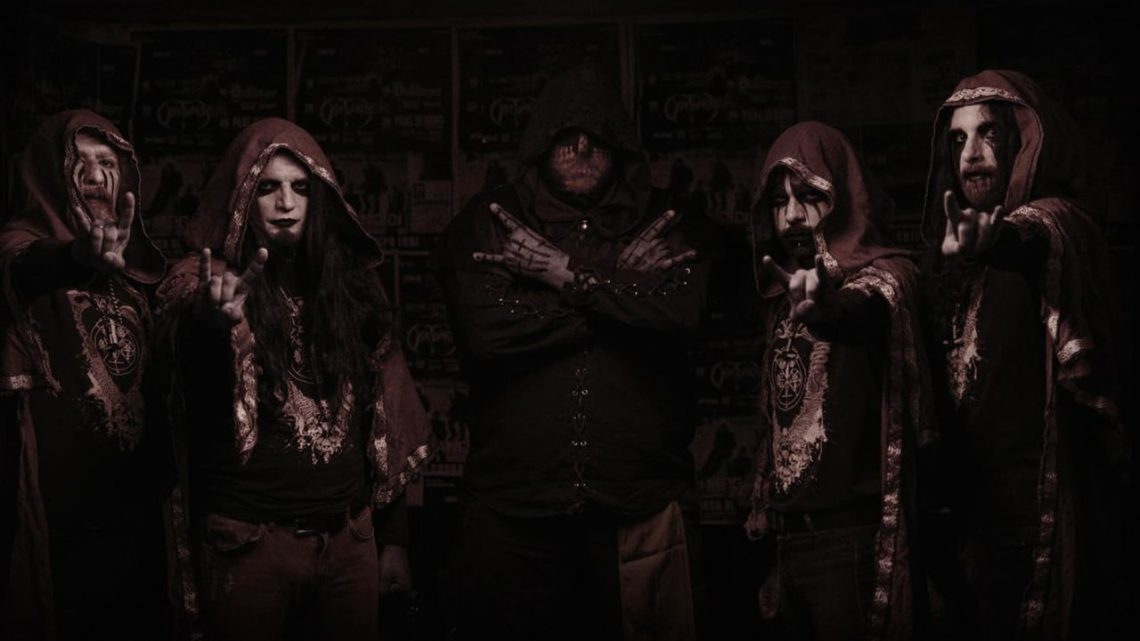 Mortuary Drape to release new mini-album 'Wisdom – Vibration – Repent' / Peaceville
8th December 2021
0
By
John Deaux
Cult band Mortuary Drape was formed in Italy in 1986 as a trio, by the visionary Wildness Perversion. Highly inspired by the dark arts & combining early influences from bands such as Mercyful Fate & Celtic Frost, Mortuary Drape developed their own unique style, defining themselves as black occult metal & releasing the demo Necromancy in 1987 which spread their name throughout the underground; though it was not until 1992 that their first official release surfaced, with Into the Drape. This was followed by the debut full-length album, the classic All the Witches Dance in 1994. Since then Mortuary Drape has been revered for their influential and pioneering work in the firm establishment of global black metal which took hold in the early 90s.
Having recently joined the Peaceville roster, Mortuary Drape's frontman and founder Wildness Perversion comments "We are really excited about this new deal with Peaceville Records. Immediately there was the right harmony, their staff listened to our needs and were quick in making the important decisions. It will be a great return for MORTUARY DRAPE, the songwriting is going well and the line-up is as close as ever. All this energy is overwhelming and I think the fans will realize it by hearing the notes of the new work" 
The band's new 5 track mini album entitled Wisdom – Vibration – Repent span occultism, philosophy & blasphemy including a storming cover of the Mercyful Fate track, 'Nightmare Be Thy Name'. Mixing the best elements of classic metal and at times doomier influences into a venomous concoction of occultic misanthropy, the Italian legends deliver once more with their accomplished old school black metal delivery and signature melodic style.
The cover art for Wisdom – Vibration – Repent appears courtesy of Misanthropic Art.
Wisdom – Vibration – Repent tracklisting
In A Candle Flame [05:56]
All In One Night [03:25]
Nightmare Be Thy Name (Mercyful Fate cover) [03:44]
Circle Zero [05:07]
Where Everything Falls [04:50]
Wisdom – Vibration – Repent will be released on CD & digitally on February 11th and as a  limited edition purple vinyl 12" on March 11th – all formats are available to pre-order HERE (https://MortuaryDrape.lnk.to/WVR)
Mortuary Drape is:
Wildness Perversion: Vocals
D.C. : Lead Guitar
S.R. : Lead Guitar
S.C. : Bass
M.T. : Drums
Web Site: www.mortuary13drape.com
Band Contact: info@mortuary13drape.com
Facebook: / mortuarydrape
Instagram: https://www.instagram.com/mortuarydrapeofficial/
How useful was this post?
Click on a thumb to rate it!
Average rating 0 / 5. Vote count: 0
No votes so far! Be the first to rate this post.
Related