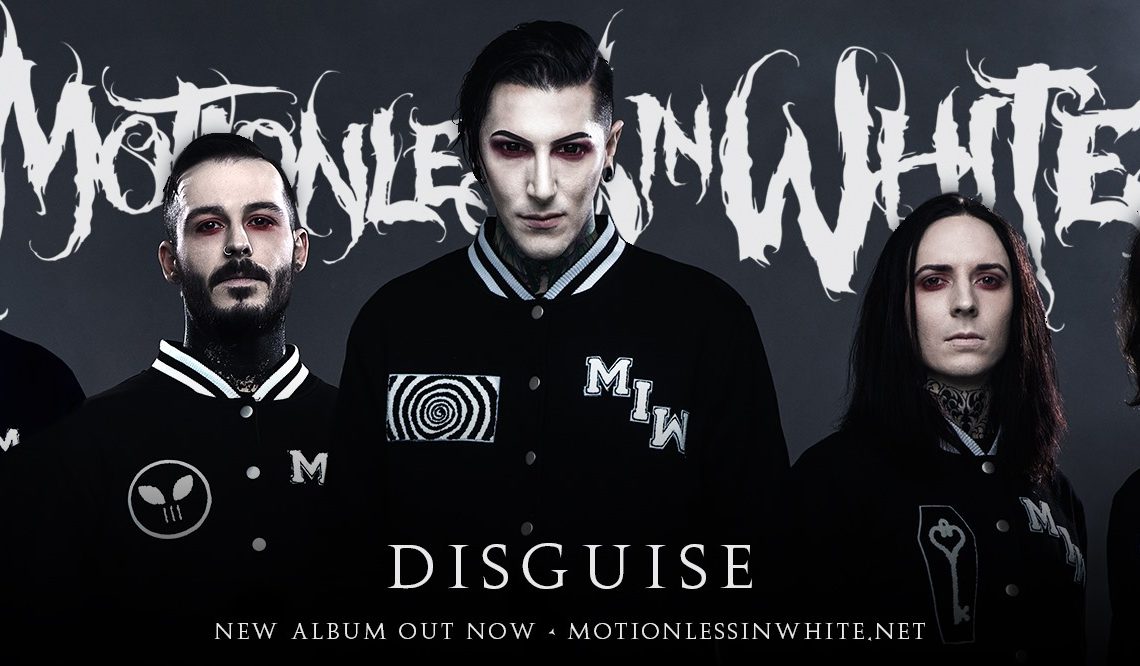 Motionless In White – "Disguise"
13th June 2019
1
By
Gavin Griffiths
When it comes to alternative music and, its sub-genres in particular, you'll find that there's a bit of a trend when it comes to, well, trends…remember Nu Metal? The early 2000's were dominated by the likes of LIMP BIZKIT etc…hugely popular standard bearers, loads of bands jump on the bandwagon, over-saturate the scene, and people eventually got fed up of the baggy pants and skateboarding. Fast forward a couple of years and we have Emo taking over the world. FALL OUT BOY got the ball rolling, everything peaked and shot their load over MY CHEMICAL ROMANCE and then fucking everyone was an Emo, swapped the baggies for the skin-tights and you ruined Blue Banana. Rinse, repeat…
This brings us to the last real noticeable shift in tastes in the world of alternative music and, that would arguably be metalcore. Bringing back the heaviness and reaffirming the power of a strong riff, everyone and their mother was in a metalcore band at one stage, but once again this led to a point where we'd HEARD all of the breakdowns, we'd HEARD all of the growls, and we'd SEEN as much hardcore dancing as we could tolerate (Which was not fucking much let me tell you)
However, all genres have their shining beacons of hope for longevity, and while BRING ME THE HORIZON shifted gears and went mainstream (Very successfully I may add), MOTIONLESS IN WHITE have continued to fly the flag for metalcore with their own darkened, Gothic-tinged twist. 2019 sees them return with their brand new fifth album "Disguise"…a masterpiece hiding in plain sight, or will it blend in so well it'll just get lost among all the other alt. metal albums? Let's find out…
We open up with the title track and we get some crackled backing noise under the creepy notes of a children's cot mobile or, music box…the notion of innocence or peace about to be disrupted in the most macabre fashion. When the track does kick in we get the expected duel-pummeling of heavy riffs and aggressive vocals, though the chorus houses a great hook with subtle synth elements and solid harmony. It speaks of life being blurred by the pretence of your own self-imposed disguises, your coping mechanisms and vices, but rediscovering yourself; your rebirth and facing your demons so to speak…it's a solid start. "Headache" follows right up and here we feel some of the many strong influences that fuel this album and the vast majority of which are steeped in Nu Metal. From the record scratches, slap-bass and down-tuning and mixture of vocal techniques from Chris Motionless, it bridges the gap between modern day CANE HILL and the likes of KORN and ADEMA.
If that gets your attention then we HAVE to talk about album highlight "</c0de>" and my god what a track we've got here…the guitars while solid and affirming take more of a back seat allowing for more of an electro-pop aesthetic to carry the track, coupled with an incredibly infectious chorus hook with an anthemic vocal, this is straight out of LINKIN PARK's playbook and it's bloody awesome. I can't recommend this track enough! "Undead Ahead 2: The Tale Of The Midnight Ride" appeases long-time fans with a sequel to their 2010 track off of "Creatures"…with its church bells, snarls and general tone it's full of horror tropes but they're more than welcome.
"Brand New Numb" keeps things flowing brilliantly with another up-tempo hard rocking piece of crossover metal. Rich in groove and housing yet another top-drawer chorus it's impossible to not want to move to this, the lads are on fire! Fans of their heavier material will likely prefer "Thoughts & Prayers" which utilises double kick / blast beat drumming elements and more of an early SLIPKNOT vibe, though we do close the album off on a more emotive, piano-rich anti-ballad of sorts I the form of "Catharsis". A well delivered come-down, it rounds things up brilliantly to be honest and by this point you have to tip your hat to the Motionless lads…over the course of five albums they've gone from the metalcore band who are considerably more Goth than thou, to one of the biggest, more promising and more importantly reliable bands in modern alternative metal. Sure their image isn't to everyone's tastes, but musically they just keep on delivering and for a genre that's already getting stagnant quite frankly, they are head and shoulders above so many others in their pigeonhole. Don't be fooled by this "Disguise", they aren't just another metalcore band, this album deserves a fucking listen…
Album Score: 9 / 10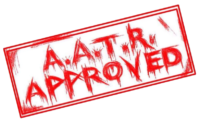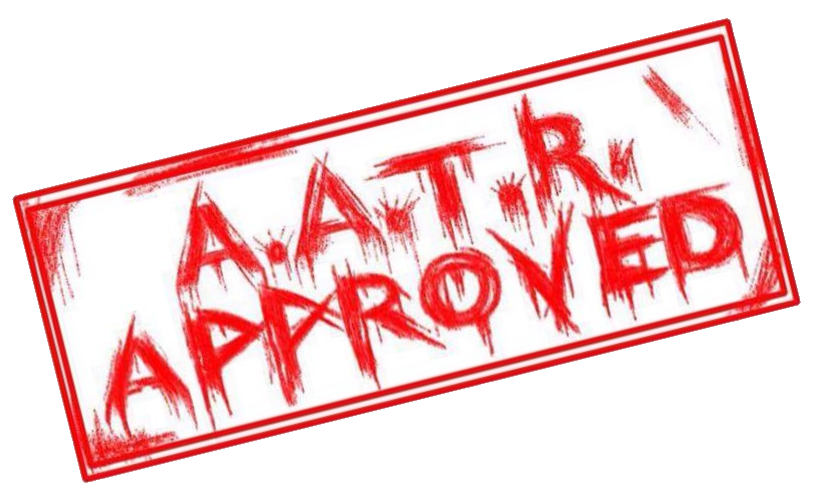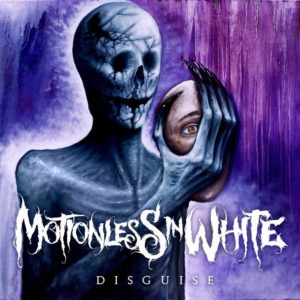 Track List:
"Disguise"
"Headache"
"</c0de>"
"Thoughts & Prayers"
"Legacy"
"Undead Ahead 2: The Tale Of The Midnight Ride"
"Holding On To Smoke"
"Another Life"
"Broadcasting From Beyond The Grave: Death Inc."
"Brand New Numb"
"Catharsis"
Record Label:
RoadRunner Records
Release Date:
June 7th 2019
For all things Motionless In White, click HERE and to purchase the album, click HERE
How useful was this post?
Click on a thumb to rate it!
Average rating 0 / 5. Vote count: 0
No votes so far! Be the first to rate this post.
Related
About the author
Gavin Griffiths AKA GavTheGothicChav 31 Based In South Wales Favourite Bands: HIM, The 69 Eyes, Paradise Lost, CKY, Rise Against, Alkaline Trio, Type-O-Negative, Turbonegro, Depeche Mode... Enjoys: Pizza, Jack Daniel's, Comedy Roasts, WWE, Horror Movies, Sloths, Panda's, Eurovision Dislikes: The Concept Of Being "Offended", Hype, Instrumental Tracks, Interludes, Overly Long Tracks