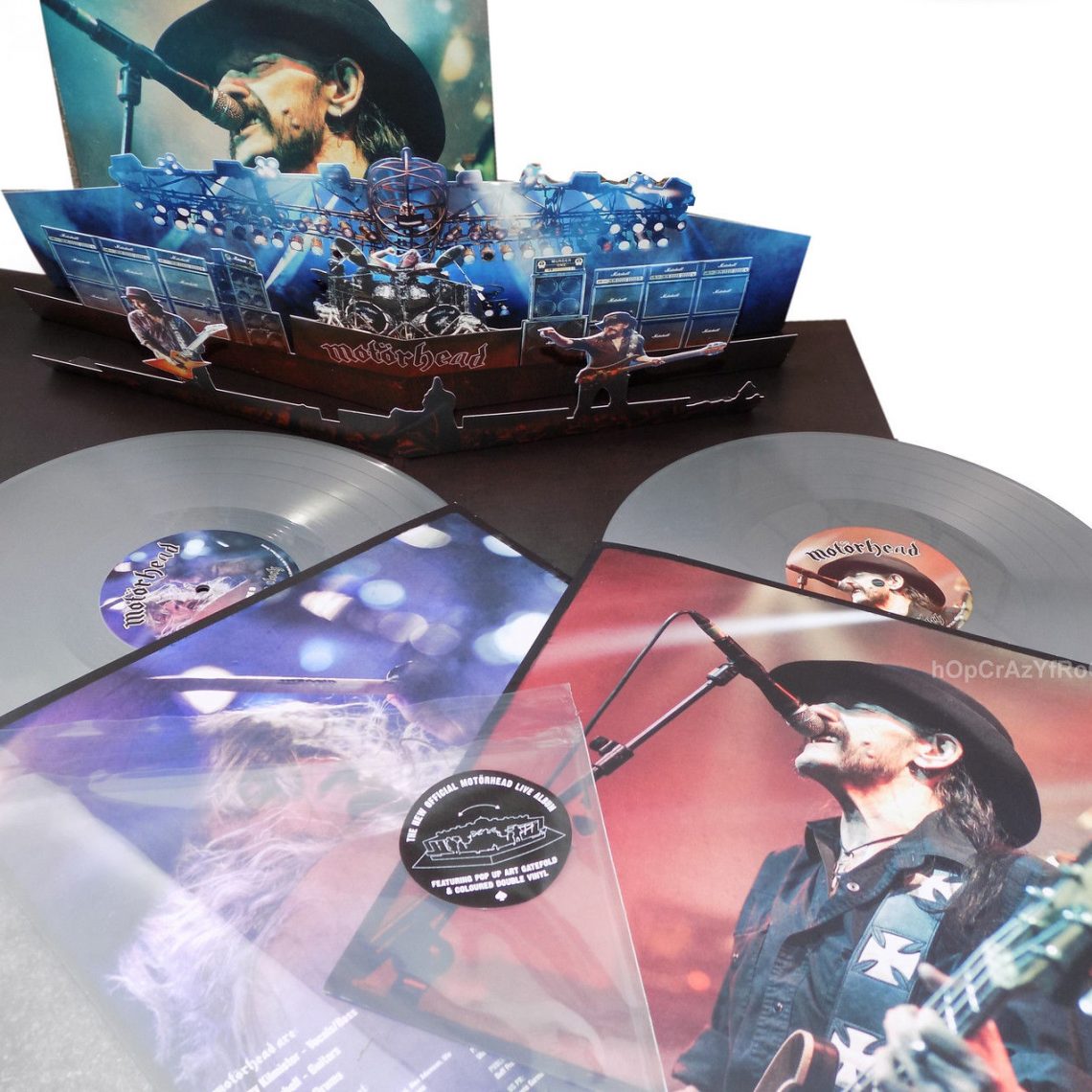 Motorhead – Clean Your Clock – Vinyl Review
21st June 2016
Back in the Autumn of 2015 Motorhead performed 2 blistering shows in Munich. These shows, on the 20th & 21st November, were captured for posterity & have now been released on DVD/Blu Ray, CD, Vinyl & a gorgeous deluxe box set featuring all of the listed along with a limited edition Motorhead Forever pin. Available here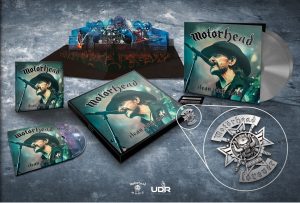 This review is based on the double colored vinyl only which was released on the 10th June.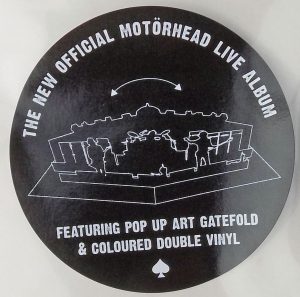 Firstly I must note the 3D pop up art that comes with this release showing
Motorhead
in full flow & its truly stunning.

The quality of the recording & the mix is pretty good.  It doesn't quite have the magic of No Sleep 'til Hammersmith BUT it's pretty fucking close.
The band is in fine form & the raw energy of a Motorhead show has been properly captured, warts 'n all.

What makes this release slightly more poignant is that these are the last recorded Motorhead shows. Thank you UDR for recording & releasing them.
If this is the last Motorhead album, there's no better way to leave the legacy than with a live album.
There are so many gems on this album including a great performance of Rock It from the Another Perfect Day album.
It's a fitting tribute to the legend of Motorhead & to Lemmy himself. This shows that the band still had the power & energy as always.
R.I.P Lemmy & Motorhead. You may be gone but there's no way you'll be forgotten.

Tracklist
01. Bomber
02. Stay Clean
03. Metropolis
04. When The Sky Comes Looking For You
05. Over the Top
06. Guitar Solo
07. The Chase Is Better Than the Catch
08. Lost Woman Blues
09. Rock It
10. Orgasmatron
11. Doctor Rock
12. Just 'Cos You Got the Power
13. No Class
14. Ace Of Spades
13. Whorehouse Blues
13. Overkill
Score 10/10