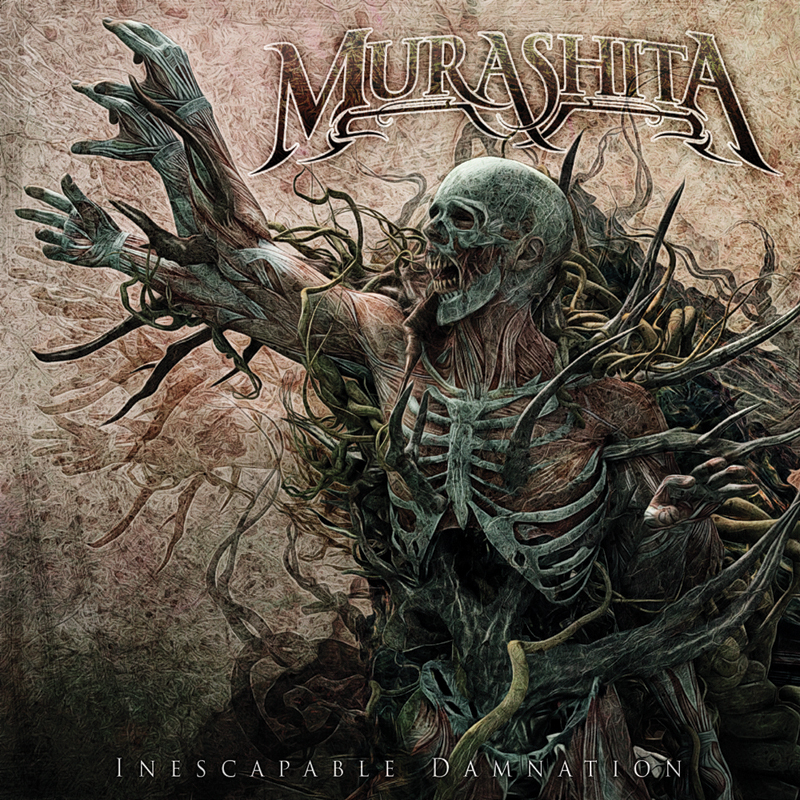 Murashita – Inescapable Damnation CD Review
17th August 2016
0
By
Fraser
Normally, I aim to only review recent or upcoming releases – but when the Fearless Leader of AATR Towers told me Masaki Murashita had got in touch, I couldn't resist giving his debut EP, Inescapable Damnation, a once over! For those unfamiliar with Murashita, he was the frontman and creative driving force behind Arizona's Hemoptysis, a criminally unknown thrash/death metal band. Hemoptysis released only one EP and one full-length, Misanthropic Slaughter – but it is brilliant from start to finish. They sadly disappeared from the face of the Earth, but with Murashita's solo project coming to fruition, we finally get some more of his wonderfully extreme riff work.
Inescapable Damnation is a hard one to pigeonhole. Although it is brilliant melodic death metal at its core, there is a distinctly blackened thrash feel to it throughout, and a decent amount of atmospherics. The vocals and much of the riff-work are reminiscent of Sabbat and early Kreator – Murashita masters the blackened thrash sound. However, the bulk of Inescapable Damnation is built on an old-school melodeath sound inspired by At The Gates and Carcass. Murashita expertly merges these styles into a brand of metal that is both extreme and catchy. What really shines here, though, is his solos – at times bluesy, at times filled with shred, Murashita's solos are exceptionally enjoyable, though far too short.
Inescapable Damnation is a brilliantly fun and entertaining release, mixing brutalising extreme metal with sing-a-long melodies and massive hooks. The five tracks come in at just over 21 minutes, which is simply not enough. With this solo EP, Masaki Murashita has set himself up to be one of the most entertaining solo artists in the genre – if he can capitalize on this momentum, there is no stopping him. We're coming up to a year since this EP was released, so keep your ears to the ground for word of a full-length!
Score: 8 out of 10

Inescapable Damnation Information
Track List:
1. Retribution
2. Inescapable Damnation
3. Death or Glory
4. Conquer the Foe
5. This Show Must Go On
Release Date:
15th of October 2015
For fans of…
Kreator, Hemoptysis, Sabbat
Check out Murashita on Facebook, and order Inescapable Damnation here!
How useful was this post?
Click on a thumb to rate it!
Average rating 0 / 5. Vote count: 0
No votes so far! Be the first to rate this post.
Related
About the author
This bearded wildman from North of the wall survives the harsh ever-present winter of Scotland on a healthy diet of thrash, death metal and beer.