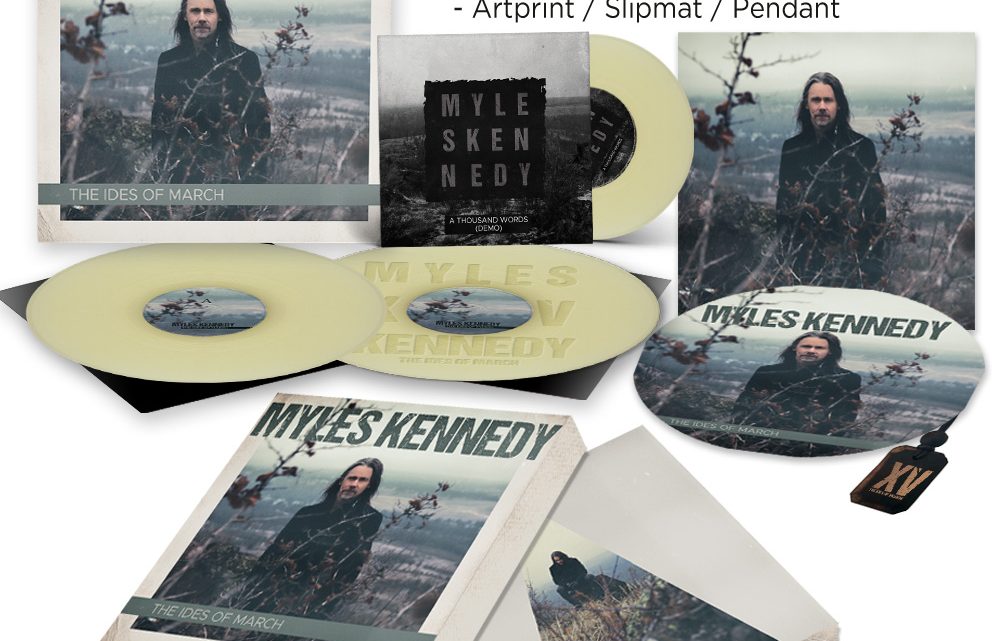 Myles Kennedy – The Ides of March – Review
7th May 2021
So I don't know what you think about Myles Kennedy, but I'm a fan.
I enjoy his work with both Alter Bridge and Slash, with his live performances standing out. So now he's back 'on his own' with his second solo album The Ides of March (released in May, go figure).
So let's get to it.
The Review
Normally when we review albums we are given a copy, sometimes physical but most often digital and this allows us to listen to the songs in any order and at any time. Personally, I always like to listen to a brand new album whilst out for a walk. I find the act of walking clears my mind and if there is something about a specific song that get's my attention, I make a note of it.
However, this wasn't the same for this new Myles Kennedy album. Instead, I had a digitally encrypted link to make sure that it wasn't leaked online before the release date. I have no issue with this, but it did make it a little awkward when trying to listen to it in my normal way.
The album kicks off with the rocking Get Along. A nice opening track that shows you everything you need to know about Myles Kennedy, there is a pattern with his music either as a solo artist or in Alter Bridge. Some people won't like it, however, there's a lot of people that will and do. I'm in the latter camp. Get Along is a nice opening song that sets the album up nicely.
The second track is A Thousands Words and the first note I wrote down for this was 'Queensryche-esque'. I'm not sure I can put my finger on it exactly, but I couldn't shake the thoughts of Operation Mindcrime and Empire when listening to this track. Let's be honest, that's not a terrible thing to be compared too, those are great albums.
Third up we have In Stride. I love the opening to this song. That slide guitar is lovely and the chugging guitar in the verse is right up there for me.
The subtle changes to the music are very nice, they are all within the same bounds as the overall song but there are small details that shift and move throughout the song which I really like. Shows the song was crafted with care and attention to detail.
Edge or Blues
Before I carry on with my review, I mentioned to my cousin John that I was reviewing this album and he asked an important question. Is it Edgy? Or is it Bluesy? I knew exactly what he meant and he agreed with me that we both prefer it when Myles moves towards the Blues. That isn't to say there isn't a little edge on the album, but there are more blues influences on it. This is a good thing for me.
Let's Carry On With the Review
The fourth track is the title track, The Ides of March. Coming in a 7mins 39secs this is the longest song on the album. And it's great. 
The opening verse is amazing, such an unusual start to the song, it has a very cool feel to it. The hi-hat makes it for me, it's very prominent.
It's true that when I think of The Ides of March, my mind goes the opening track of Iron Maiden's Killers album. However, this may take it's place now. At about 4mins there is such a paired back guitar solo that is blues/jazz-esque. Very Gary Moore.
If you know Alter Bridge then you'll know that they tend to have a format to their albums. The up-beat one, the slow-one etc etc. This album has a similar format. There are a couple of slower-ones in Love Rain Down and Moonshot. As far as slower, ballad-y type songs go, they are okay. I wasn't blown away by either of them.
This may sound a little silly, but there are moments during the album when all I can think of is Use Your Illusion 1 by G'n'R. You know how Slash and Izzy have that almost country sounding, jaunty style guitar, well I get that a few times on this album, primarily during Tell It Like It Is. Now this isn't a bad thing to me, I love both Use Your Illusion albums, they were released when I was 13 and I can remember taking the vinyl's to school and showing them off to my mates. Hell, I used to cover my work books with all of the lyrics.
Yes, I was that cool. 
Favourite Song
This is a tough choice as I really like In Stride and The Ides of March a lot. However, it is the final song on the album that takes it for me. Worried Mind.
I mentioned earlier about there being Gary Moore sounding guitar parts and there is even more on this track primarily as it's very blues-y. It is the sort of song I can imagine Joe Bonamassa creating. However, Myles' vocal talents just take it to that next level and it is going on my playlist.
Conclusion
Myles Kennedy is a professional. He's been at this game for a long time and I would bank on him producing great sounding songs almost every time. However, even the very best have an off day.
Thankfully, that day isn't today. This is a cracking album. It has a wide base of appeal and I can see it doing very well.
I thoroughly recommend giving it a listen.
Score 9/10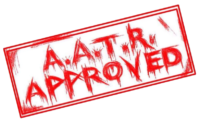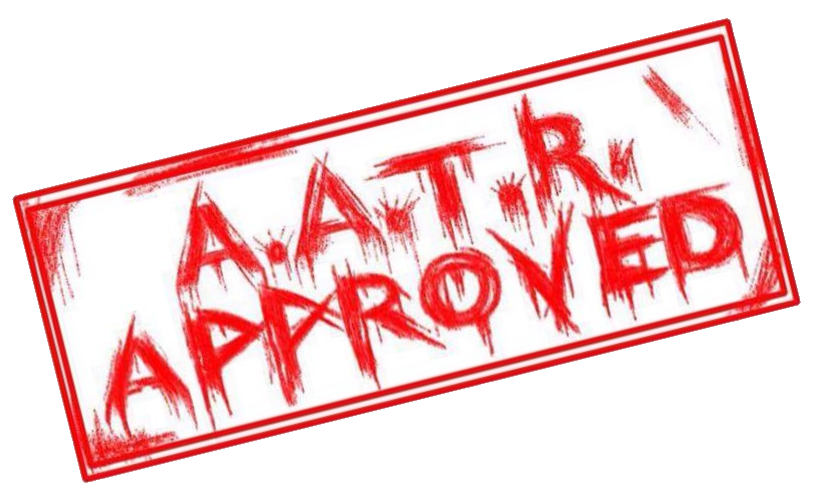 Track Listing
1. Get Along
2. A Thousand Words
3. In Stride
4. The Ides Of March
5. Wake Me When It's Over
6. Love Rain Down
7. Tell It Like It is
8. Moonshot
9. Wanderlust Begins
10. Sifting Through The Fire
11. Worried Mind
Label:
Napalm Records
Release Date:
14 May 2021
For all things Myles Kennedy, click HERE and to purchase the album, click HERE