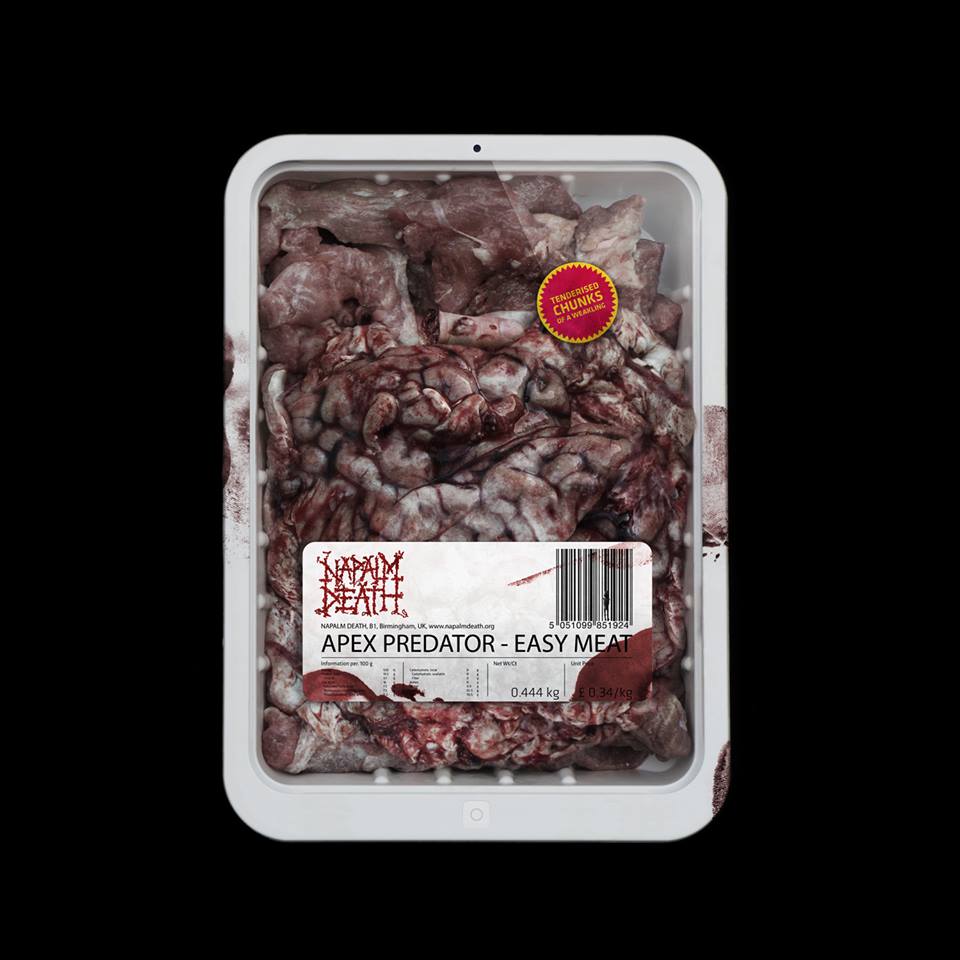 Napalm Death :: Apex Predator – Easy Meat
19th January 2015
From the ominous crushing opening intro to the grand finale, Apex Predator – Easy Meat is arguably Napalm Death's greatest offering. How rare is it that a band that is nearly 35 years old is still not only relevant, but is pushing boundaries and creating better records with every release?!?! I wasn't sure how Napalm Death was going to one-up their last masterpiece Utilitarian, but they have once again impressed beyond all expectation.
Always having been a fan of the band since the Scum and Peel Session days, I am dumb-founded that a band with such a unique history and legacy continue to evolve and churn deeper into themselves – not only defining a style they created, but now, reinvented.
Its really hard to pick a favorite here – from the bludgeoning aural assault on "Metaphorically Screw You," to the album closer's, "Adversarial / Copulating Snakes,"almost- Obituary-esque infectious groove, there is never a dull moment.
Barney sounds as ferocious as ever, spewing anti-capitalist propaganda like a man possessed. Mitch Harris and Shane Embury have outdone themselves in the riff dept this time around – their offering is unique and visceral as ever. Once again, Mr. Herrera provides the perfect backbone to Napalm Death's organized chaos.
I hope older fans of the band have accepted and embraced the bands perpetual evolution from their early grinding ways into a multi-faceted Metal beast, while newer fans brought into the genre, from the likes of bands such as Nails and Trap Them, should bow down to the masters and bask in their glory. Apex Predator – Easy Meat is a must-listen for all fans of extreme music! Napalm Death have once again established themselves as one of the most forward thinking bands in Metal. We are 1/4 into the new year and I think I already found the best release of 2015!