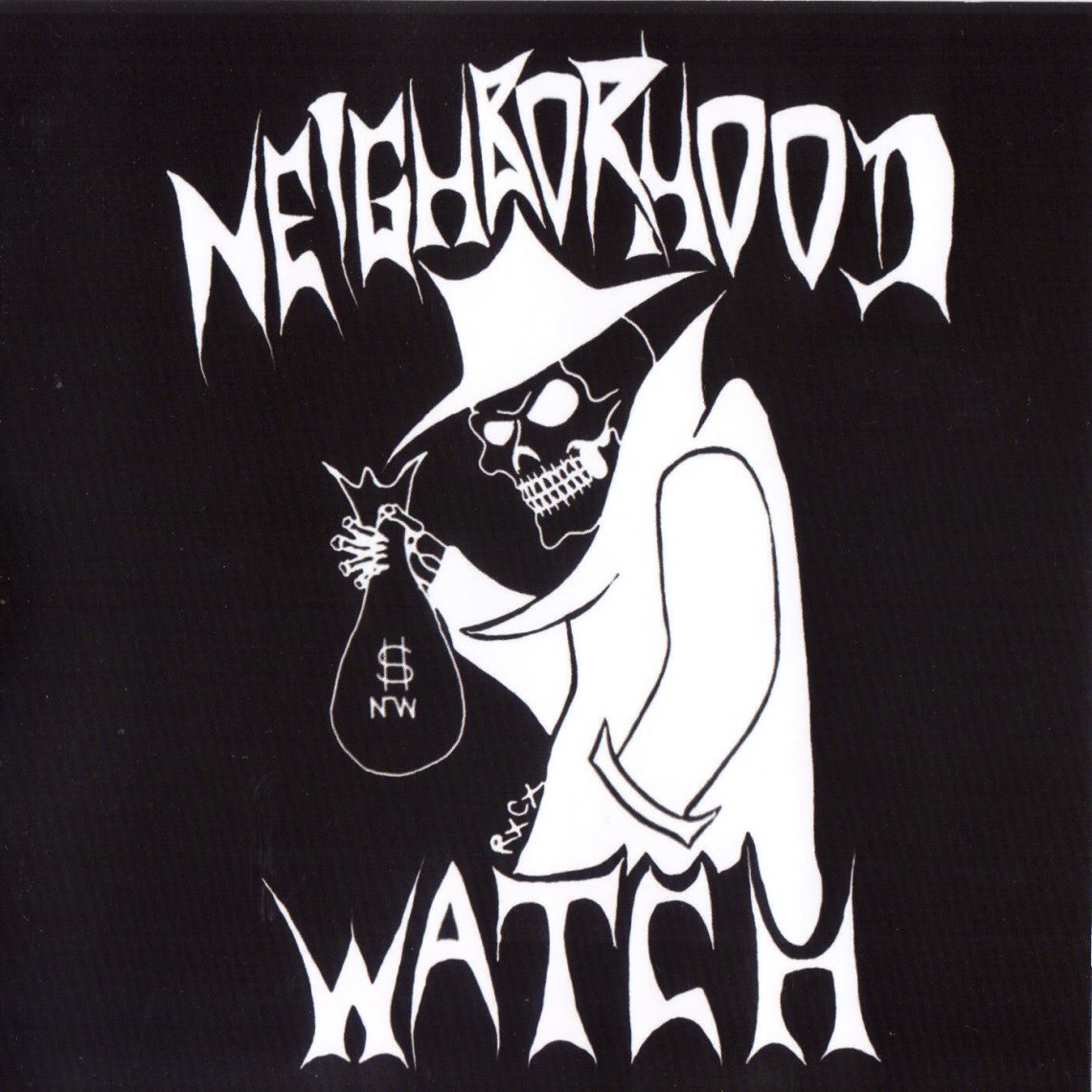 Neighborhood Watch
19th December 2013
I'm a huge fan of the late 80's early 90's Venice Beach thrash / crossover scene, which includes such bands as Suicidal Tendencies, Excel, Beowulf, No Mercy, and Uncle Slam.
Neighborhood Watch were very active in the early part of this scene, but after releasing a self-titled eight song EP in 1983, they split up due to musical differences.
The band then re-formed about 6 years ago, and have been practicing & gigging in the L.A. area for the past few years.
When I heard they had a new album out (their first release in 30 years!) I immediately ordered myself a copy…
This is a 17 track album of old school punk rock music that totally kicks ass!  The longest song on this album is 2 minutes 35 seconds in length, and several tracks are under a minute in length – and with song titles that include 'Drunk While Punk', 'Delicious Vomit', 'Riot', and 'Onslaught' you know what to expect – short fast songs that are catchy as hell and that you can't help but jump around the room too!
The album includes re-recordings of their older tracks, 8 news tracks, and a few excellent sounding old live songs from their 12″.  The CD booklet is really nicely done – with full lyrics and photos of the band.
Neighborhood Watch have spent a couple of years putting this album together to make sure that they got the sound that they wanted.  And it shows – the production is spot on and gets the balance between listenability and punk rock rawness just right.
This album has been 30 years in the making, but it has been worth the wait –  and is highly recommended for fans of old school punk rock and crossover!
Score: 9 out of 10
[box_dark]
ALBUM INFO
Tracklist
01.  Desperate Measures
02.  Drunk While Punk
03.  Soldier Boy
04.  Kick Rocks
05.  I.G.T.G.
06.  Wild Goose
07.  Blues and Grays
08.  Drinkin on Lincoln
09.  R.T.D.
10.  I'm Drafted
11. Delicious Vomit
12. Creation
13. Acid Rain
14. Vultures
15. Riot
16. Onslaught
17. Straight Edge
Release Date
01 November 2013
Record Label
BDF Records (CD) / www.punkrecords.com (vinyl)
Website
http://www.facebook.com/pages/Neighborhood-Watch-Venice/152762998078861
[/box_dark]