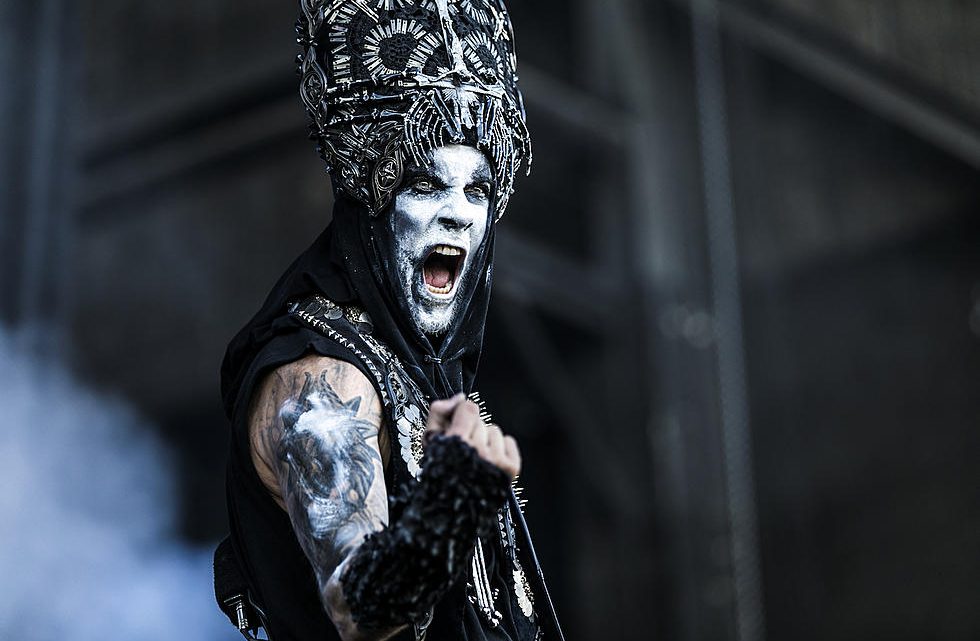 Nergal of Behemoth Fights Back Against Polish Blasphemy Charges.
25th February 2021
0
By
Queen Nikki
Adam 'Nergal' Darski has never been one to allow his creativity to be swayed by the rules of either society or religion. The highly Catholic country of Poland still follows archaic religious laws and enjoy dishing out elaborate fines to anyone who challenge them. Frontman of Polish bands Behemoth and Me And That Man, first caused conflict with these Anti-Blasphemy laws, when he ripped up a Bible during a concert in Gdynia back in 2007.
Ever since then, himself and his bands have had their artistic freedom prosecuted every step of the way. Nergal was found guilty earlier this month of "Offending religious feelings", over a photo posted to his social media in which his foot was stepping on artwork of the Virgin Mary. It's been reported that he has been ordered to pay a fine of 15,000 złoty (£2,900) and court costs of almost 3,500 zloty (£678). He has disputed the claim and if he is found guilty after a full trial he could be expected to live up to two years in a prison cell. 
After nearly a decade and a half of fighting these laws, Nergal has started an online campaign to assist Polish artists in challenging their charges when the freedom of speech in their music is confronted. Leading his movement Ordo Blasphemia he is biting back against conservative legal group Ordo Luris and an organization known as Towarzystwo Patriotyczne (translating to "the Patriotic Society") 
He has started a Go Fund Me page HERE and it reads; 
"My name is Nergal and I am an artist from Poland.
For over a decade I have been confronted with numerous attempts to permanently destroy my career on the basis that I have harmed 'religious feelings'. It sounds absurd and I can assure you, it is.
Many Polish artists, including myself, have been dragged into court rooms, at our own significant costs, to defend ourselves against nonsensical blasphemy laws made by tenuous Politicans. Their intent is to censor anyone who does not conform to the archaic religious laws of our country. The time has come for Polish artists to fight back – join us in the Ordo Blasfemia.
Your donation will help fund a sustainable legal challenge to squash the existing and incoming bogus prosecutions. Help us reach the target so we can distribute to other artists facing their own legal challenges."
He has released the below video in relation to his campaign;
Follow Nergal on Instagram HERE
Donate to Ordo Blasphemia HERE
About the author
"It does not require a majority, but an irate, tireless minority, keen to set bushfires in people's minds." Hail Satan!