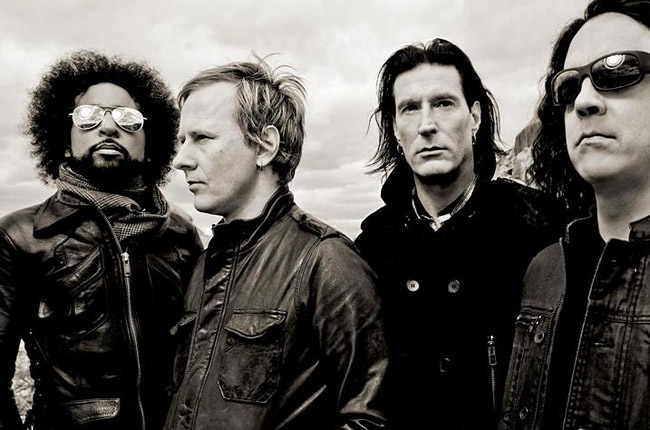 New Alice In Chains video plus tour dates
5th September 2013
Alice In Chains have just unveiled the brand new video for the title track of their album 'The Devil Put Dinosaurs Here'.  A disturbing, psychedelic vision of a children's TV show that proselytises controversial religious propaganda through the medium of an increasingly demonic presenter, an oversized rabbit, a drunken clown, puppets and terrified children, this is a must-see piece of work – amusing, scary and thought-provoking in equal measure.
The song itself takes aim at fundamental belief systems and the inflexibility of conservative doctrines, challenging creationists and reactionaries straight between the eyes with the chorus intoning, "The devil put dinosaurs here / Jesus don't like a queer / No problem with faith / Just fear". 
Featuring one of Alice In Chains' most haunting melodies and eerie, otherworldly soundscapes, this six-minute-plus song is a truly powerful meditation on the nature of unthinking, right-wing intolerance, and is already being played on metal radio stations.
Alice In Chains embark on a UK tour in November with Ghost in support.
Dates are as follows:
9th Nov                 London Alexandra Palace
10th Nov               Leeds 02 Academy
11th Nov               Manchester Academy
13th Nov               Birmingham 02 Academy
14th Nov               Glasgow 02 Academy
15th Nov               Newport Centre
'The Devil Put Dinosaurs Here' is out now on Virgin/EMI and has been review by Rich here