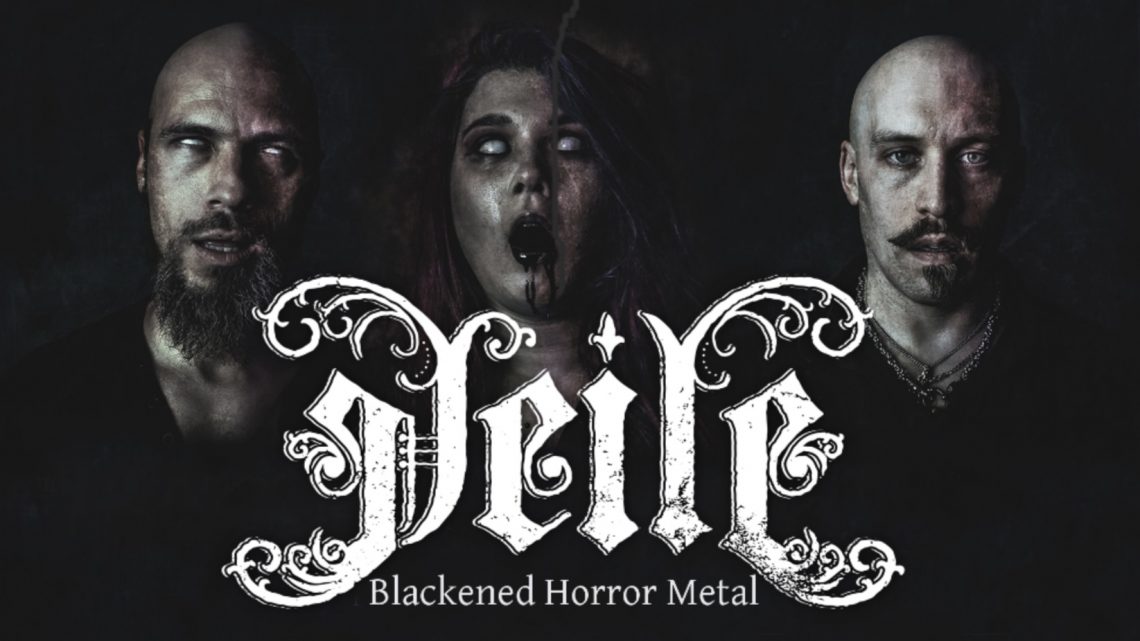 New Blackened Horror Metal VEILE to Release Debut Single
20th March 2021
0
By
Queen Nikki
New blackened horror metal band VEILE (UK/NL) release their first single 'The Unwelcome' on March 26. VEILE is the creative outlet of composer/guitarist Charles Edward Alexander Hedger (a.i. MAYHEM, SHINING (live), drummer Frank Skillpero (a.i. THE MONOLITH DEATHCULT, INCANTATION (live) and vocalist Anabelle (a.i. DEVILMENT).
Unassociated with any of the names the members have on their resumé, VEILE operates as a DIY entity on the black & horror metal spectrum. Acting as their own manager & label, the band chooses to release their first attacks on your nerves through digital channels exclusively. VEILE implores you, blackened horror metal fan, to help them expel the spring equinox by sharing this prophetic tale of darkness with anyone you'd wish to STAY HAUNTED.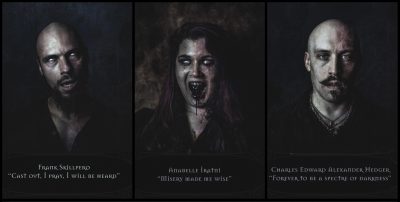 'The Unwelcome' is the first of a series of dark and unsettling compositions, haunting orchestrations and an unseen spectacle of multidimensional, sometimes nearly psychotic vocal outbursts. The lyric video that accompanies the song is created by Costin at Twilight 13 Media, with animated lyrics and additional editing by Frank Schilperoort.
VEILE brings to life the chilling atmosphere of bygone times with blackened horror metal arrangements and lyrical themes from witchcraft to dark folklore. Many layers will be unveiled to the ear, as CHARLES ALEXANDER HEDGER's vigorous riffs and FRANK SKILLPERO's versatile drums are but the foundation for ANABELLE'S astonishing spectacle of multidimensional vocals and haunting orchestrations.
VEILE reminds us that the tomb cannot bind the tales of those cast out. Unveiled, we will be exalted in all generations. Resting 'til the resurrection morn. The best is yet to come.
The Unwelcome will be available on March 26th on Veile's Bandcamp.
Links:
How useful was this post?
Click on a thumb to rate it!
Average rating 5 / 5. Vote count: 872
No votes so far! Be the first to rate this post.
Related
About the author
"It does not require a majority, but an irate, tireless minority, keen to set bushfires in people's minds." Hail Satan!