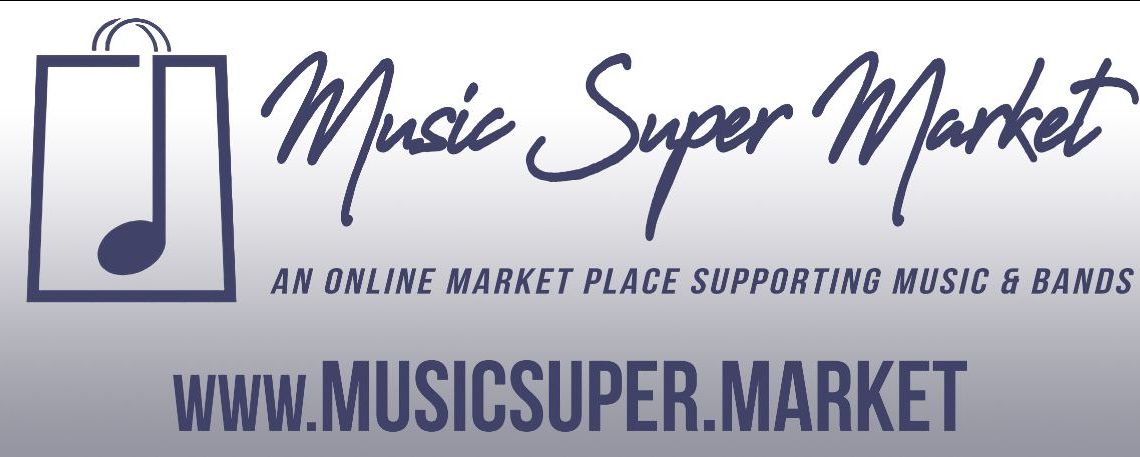 NEW MUSIC MARKETPLACE LAUNCHES FOR ARTISTS
30th September 2020
October 5th 2020 sees a brand new online marketplace called Music Super Market launch online.
The plan behind the project is to help put more money into the pockets of the artist, especially through these very tough times.
Music Super Market is the brainchild of a group of music friends who wanted to help other artists earn more money from the music they sell and rely on online. The team have spent several months during lockdown researching, planning and now ready to launch what has been described as an alternative place for musicians around the world, to sell their music and get more of their money.
The website musicsuper.market allows artists to sign up for a seller shop account with a 30 day free trial. After that they can stay on with a subscription at £1 per week. There are no commission fees, there are no limits on how much they can sell, and the money the fans pay goes direct to the artists without the marketplace being in between.
Artists can sell digital downloads, physical cd's, vinyl, t-shirts, hoodies and much more through the website. The team have said this is just the start of their website development as they already have plans to offer artist to fan subscription services, auction sales and even help register pre-orders for UK chart placement at no extra cost.
The official launch date of Music Super Market is Monday 5th October 2020.
Website:
https://musicsuper.market
Facebook: https://facebook.com/musicsupermarket
Twitter: https://twitter.com/musicsupermart
Instagram: https://instagram.com/musicsupermarket