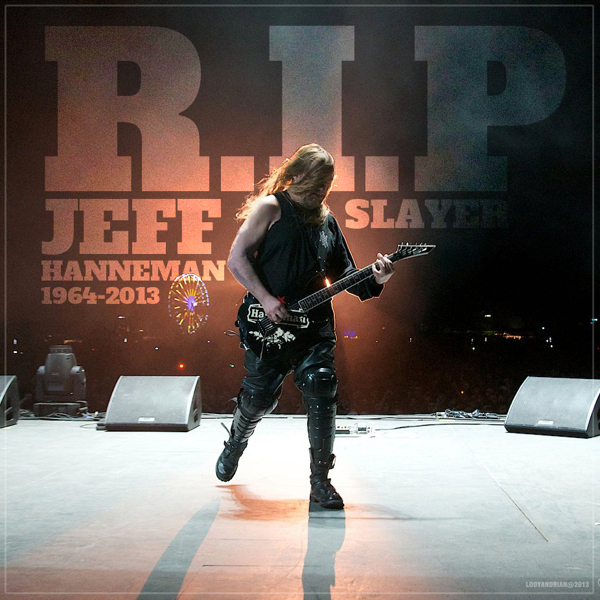 New Slayer album could feature Jeff Hannemans work
8th October 2013
Slayer frontman Tom Araya has said we may see some of Jeff Hannemans music on the new Slayer album.
Tom tells Loudwire:
"I haven't had the privilege of going through [Jeff's] audio files at the moment, but that's something I plan to do, once we get some business squared away, that's something I plan to do; to go through his music and see what he has.
I know that he had several ideas together that he had presented to us in the course of the past year. Before he passed away, there was one complete song that he had managed to send to everybody that I listened to and that I thought was really, really good and communicated that to him. There's stuff that I thought would be great to listen to just to see what's there and how we can possibly use what he had done. That's something I have every intention of doing."

We are anticipating the new Slayer album to be released at some point next year. This will be the first album since Jeff passed away and Dave Lombardo exiting the band a few months prior.